Right after releasing the much teased Huawei Ascend P6 comes the target of the company to ship around 10 million this year. That's according to Huawei Device CEO Yu Chengdong, who's very proud of the smartphone's design and the work that went into making it.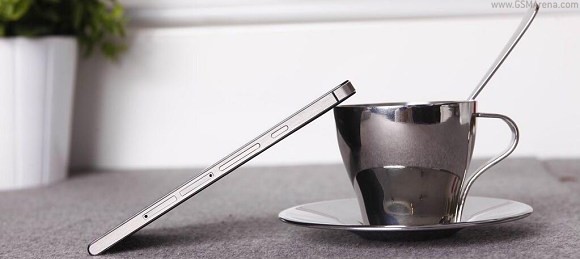 Apparently the flagship will be priced around €450 in Europe and CNY2,688 (around €327) in China. That's a very competitive price going, when compared to the likes of the HTC One, Samsung Galaxy S4 and the Apple iPhone 5.
According to some sources over a thousand Huawei Research and Development engineers worked on the Ascend P6.
Huawei apparently has allocated $11 million for the marketing of the super slim smartphone in China and some $30 million more for promoting it in Europe. That's still a fraction of Samsung's and Apple's marketing spending marketing expenditure, but you have to remember we are only talking one smartphone here.
The Ascend P6 certainly looks good on paper and its beautiful , but we'll have to wait and see if the 720p display will be enough to bump heads with those 1080p ones out there and if the smartphone will be able to truly make an impact.
j
why didn't hauwai make the gold once
E
This is rly a joke ... a 720p display,quad core china made A9,a iphone look phone,a phone with no gorilla glass or scratch resistance glass? HSDPA only 14.4 Mbps ??!! Galaxy s3, HTC ONE X which is phone year ago can do better they r 21 Mbps !!!...
D
4 Days back at London the Huawei unveiled its new challenger series Ascend P6 to give a smart and tough competition. The has come up with really good responses and worth it. Live updates are available everywhere about the launch of P6.
ADVERTISEMENTS