Huawei has filed for a handful of new trademarks with the Intelectual Property Office of the UK. The strings in question, likely to be used for smartphones, are 'P300', 'P400', and 'P500', and mark a departure from the current two-digit naming scheme of the company's high-end P-series.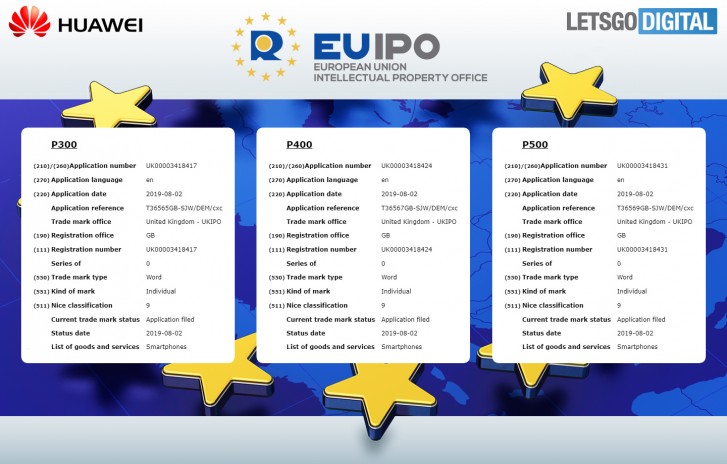 Huawei's phone nomenclature has never been too clear to outsiders, but the P and Mate series have remained somewhat logical. In 2017, the P10 replaced the P9, and the next year Huawei opted for 20 instead of 11, which led us to the current P30. The same thing happened with the Mate branch - only we're a generation short and are expecting the Mate 30 this fall.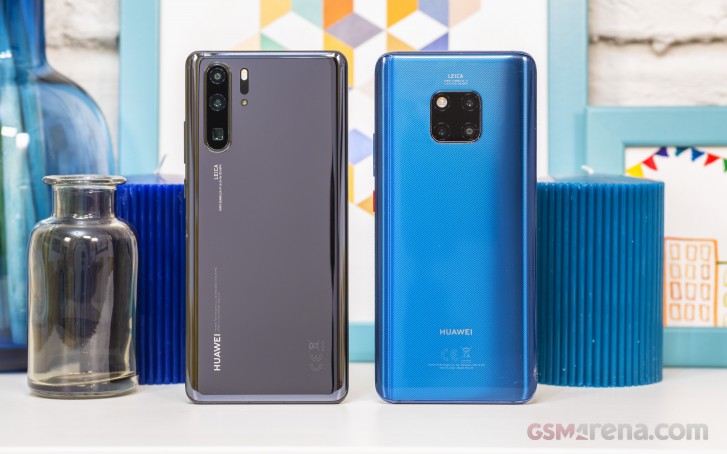 Huawei P30 Pro next to the Mate 20 Pro
Having said that, if Huawei is to go for P400 for the next iteration in the P-series, registering the P300 moniker doesn't appear to make all the sense. Then again, we already pointed out that the company's naming logic has often eluded us, and they could have something entirely different in mind.
Which one? Their new lineup borrow from Alpha & RX camera naming scheme, the lower the better (RX1 > RX100, Alpha9 > Alpha33)
T
I think it's simple enough ... to many phones with P9 / 10 back in the day , and it's the same now with P20, P30 ...
A
Still better than, sony's xperia naming scheme.. 😂
ADVERTISEMENTS