During the nova 3 launch event today, Huawei's consumer products boss Richard Yu was happy to report that his company has really outdone itself when it comes to smartphone sales this year. As of today Huawei has already sold 100 million devices.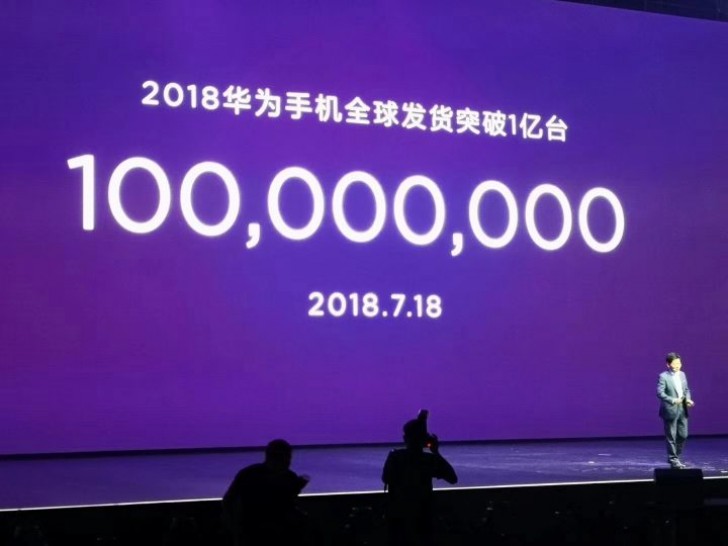 In 2018 it achieved that milestone in the least amount of time yet. Back in 2015 it was reached only on December 22; in 2016 it was October 14, while last year on September 12 Huawei announced 100 million sales.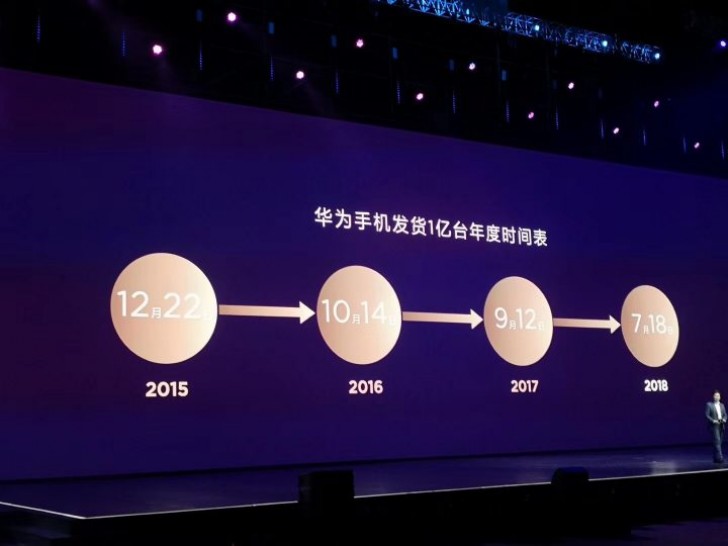 But we're only in July at the moment, so there's plenty of time left for Huawei to break its all-year sales record by the end of 2018. Yu hopes his company can boast 200 million units sold by December 31, but we'll have to wait and see if that actually pans out. That said, the P20 and P20 Pro are doing very well (with combined sales already surpassing 6 million), and in a few months the Mate 20 is expected, which should also help Huawei's bottom line.
Compared to only 7 years ago, Huawei's smartphone sales grew a whopping 51 times, and it's obvious that it is looking forward to more and more growth.
a
no such thing as gift or not, doesn't matter, idts. ceptu, no worry no matter what, do,be, can do,be any nmw and any be perfect
?
All games with Kirin 970 run at 30fps if you don't know plus overheating if you play for more than 15 minutes I used both mate 10 and mate 10 Pro both are crap in gaming performance.
ADVERTISEMENTS