Capable 13MP camera
The Honor 6 comes with a 13MP main camera, which shoots images up to 4,160 x 3,120 pixels in resolution. The lens is flanked by a dual-LED flash.
The app relies on a combined interface for still and video shooting with a bar on each side of the display. On the right a large virtual shutter release button sits in the middle, with a smaller one for video recording above and a shortcut to the gallery below.
The left bar houses the camera settings shortcut, a button that switches between the main and selfie camera, a dedicated flash settings button, and shooting modes menu. The usual modes are on board with panorama, HDR and filter options. An all-focus mode, which takes a sequence of several shots, allows for refocusing post-capture.
The camera produces good photos with plenty of detail across the frame. The camera module itself has a high detail resolving power and that, coupled with a noticeable tendency of overshaprening the images, delivers visually sharp photos, which we bet will make most users happy. That's especially true when sharing on social networks where photos never get posted in full resolution.
It's not without its flaws, though, and they're readily visible when the images are viewed at 100% on a computer screen. The combination of the immature noise suppression and oversharpening adds for an unnatural grainy look, especially in areas of uniform color such as the sky.
Color rendition was correct in the controlled environment of our studio, but saturation was somewhat low in real-life scenarios. It's not detrimental to your images and if you prefer a little more punch, there's a saturation slider in the settings. We kept that at the medium setting, naturally.
Metering was mostly accurate, with only a slight tendency to underexpose in bright daylight. If anything, it's beneficial to your images as it preserves data in the highlights. At times we witnessed pronounced differences in exposure of the same scene over a period of a few seconds. It's nowhere near the worse we've seen, and your mileage may vary depending on your subject.
The Honor 6 camera has a built-in HDR mode and in our experience it worked really well. Processing was conservative and images came out balanced and natural-looking. It brings a definitive improvement in dynamic range, without appearing out-of-this-world.
The Honor 6 performed well in panorama mode. When held in portrait it produced images about 2,400 pixels high, and a 150-degree rotation produced a 3.4MB image. Exposure was even across the shot and stitching was accurate with no visible artefacts.

There's no dedicated macro mode, but the camera senses what you're up to, and adjusts accordingly. It was able to lock focus from extremely close distance and its position is such, that lighting your subject shouldn't be an issue. The 5MP selfie unit comes with a wide-angle lens, and when the camera is held at an arms-length, you could easily fit 5-6 people for the ultimate group shot.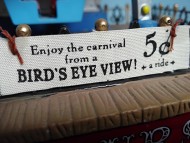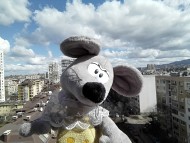 Extreme close-up • Mouse selfie from 20cm
Photo quality comparison
There's a lot of 13MP cameras out there, and you can see how the Honor 6 stacks up against them with our handy photo compare tool.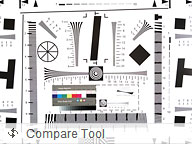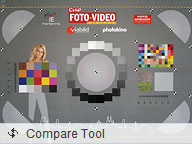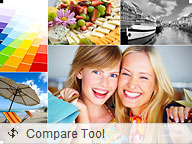 Huawei Honor 6 in our photo compare tool
Decent video recording
The Honor 6 is capable of shooting video up to 1080p at 30fps and lacks more fancy modes as 4K or high frame rate recording. The front camera supports resolution up to 720p, perfectly adequate for video calls. The interface is shared with the still camera and if you have that set up in 4:3 ratio, you'll need to adjust your framing.
Videos are saved in .MP4 format and bitrate came out at 24Mbps. Audio was recorded at a lowly 96kbps.
The resulting videos show a good level of detail and don't suffer from unneeded focus hunting. On the other hand occasional abrupt changes in exposure were exhibited, perhaps triggered by our fast-moving subject matter. Don't take our word for it, though, and check out the sample below.
You can also download an untouched 1080p@30fps video (16s, 49MB) taken straight from the camera.
Video quality comparison
The video camera on the Honor 6 shoots standard 1080p videos, like most current smartphones on the market. Our video compare tool can give you a glimpse of how it compares to other models we've reviewed.