Final words
At the end of our review, we can't help but feel a little confused. Was the Honor 7 the right thing to do? This isn't about the phone's pros and cons, mind you. It just feels odd that the Honor 7 is so similar to the Huawei P8 - and in some ways obviously better. Unless these two are exclusive to different markets, which is quite likely, there is no point getting the P8, is there? And that's as good a compliment as they get for the Honor 7.
But first things first. The Huawei Honor 7 actually over-delivers as a successor of the popular Honor 6. It improves on the design, screen, camera, chipset and throws in a couple of hardware extras and the latest software. The selfie camera may not be that big of a deal but the fingerprint scanner that helps in navigation is a definite plus.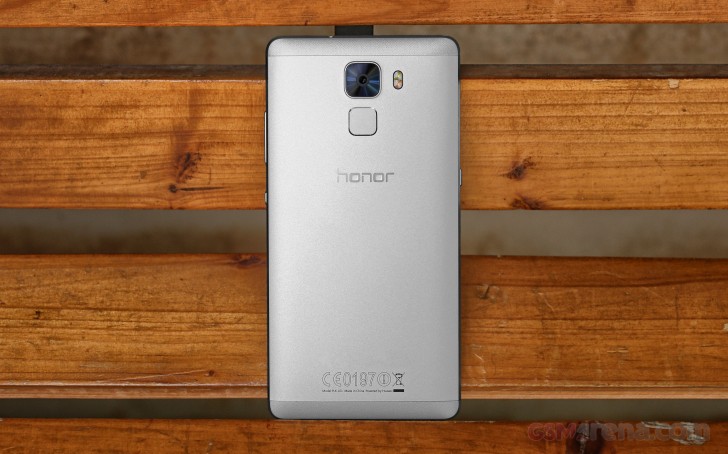 The Honor 7 did quite well in a number of tests and aced the CPU benchmarks. It offers dual-SIM telephony and the latest Android version with intuitive gestures. The phone does great at still photography and provides more than adequate battery backup, the display is quite nice and so is the general build quality. It did get some things wrong like the underperforming Mali T628 GPU and the rather poor video recording.
Key test findings:
Solid and stylish alloy unibody
Excellent build quality
High-contrast 5.2-inch IPS display, with deep-enough blacks, nice and punchy colors, above average sunlight legibility
Battery life is very good, but not amazing
All-round connectivity with LTE Cat.6, dual-SIM option available
Emotion UI v.3.1 is great, smooth, with rich customization options and powerful system tools. The transition to Android 5.0 Lollipop has left some bugs for ironing out, but is on the right track.
Mixed-bag performance with stellar CPU score, uninspiring GPU benchmarks
Clean audio output of excellent quality, but rather quiet
Still images offer lots of detail, excellent panoramas, Light Trails and Light Painting modes are nice and easy to use
1080p video quality is mediocre, detail is rather low. 4K should've been available at this price
Video player handles all video and audio codecs, except AC3 sound
The recently launched Huawei P8 is the first of many to get in the way of the Honor 7 - though it's more likely the other way around. The P8 is virtually the same device, in a slimmer body, which has no fingerprint scanner and front LED flash, and the main camera is of lower resolution. Yet, the P8 costs more than the Honor 7 in Europe. Hopefully, the Asian retailers will sort this out. The P8lite is a more affordable alternative from the company's latest lineup, which keeps the premium looks but halves almost all key specs.
Many popular Snapdragon 801-powered flagships from 2014 cost around the €400 mark and offer features you may consider important. The LG G3 has a Quad HD display and an OIS camera, the dust and water-proof Galaxy S5 offers an AMOLED screen, while the HTC One (M8) has the advantage of stereo BoomSound speakers, dual-camera setup and excellent finish. Sony's Xperia Z3 is quite popular because of its dual-glass design, water-protection and capable 20MP camera.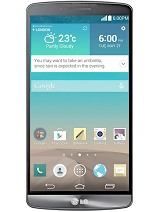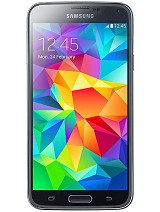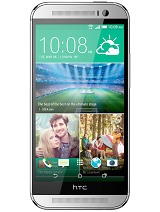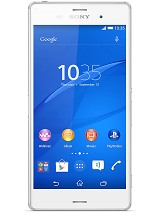 LG G3 • Samsung Galaxy S5 • HTC One (M8) • Sony Xperia Z3
The LG G Flex 2 is clearly superior - in terms of both looks and performance. Its signature features include a 5.5" curved P-OLED 1080p display, self-healing coating, powerful Snapdragon 810 chipset and very capable 13MP OIS camera. The G Flex 2's price plummeted and you can now get it for around €340.
The metal Meizu MX5 is quite likely a rival to keep an eye on with a 5.5" 1080p AMOLED display and equally capable processor. It matches the main camera resolution, has 4K video recording but no memory expansion. However, the MX5 costs about €100 less than the Honor 7, which is a very good deal.
Finally, there is the super slim and metal-clad Oppo R7. It impresses with build quality, a 1080p AMOLED display, a 13MP cam with Schneider-Kreuznach optics, and octa-core processor with 3GB of RAM. But the R7 suffers too from lack of GPU punch and has poor battery backup.
The Huawei Honor 7 is good at its own game but not perfect. If power gaming and high-res videos are not top priorities, you won't be upset by the lack of GPU punch and the mediocre camcorder. The look and feel, the overall user experience and rich camera options are likely to pleasantly surprise you. The Honor 7 may well be the perfect introduction to the brand, while returning fans will find a lot to enjoy both on the inside and outside.