Excellent 20MP camera
The Huawei Honor 7 brings a massive camera upgrade - it packs a 20MP Sony IMX230 sensor with F/2.0 aperture and sapphire glass protection. There is fast phase autofocusing system, as well as a dual-LED dual-tone flash.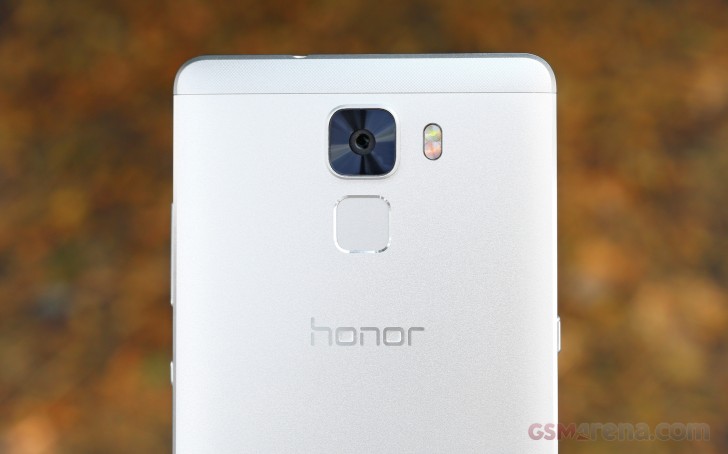 The front camera relies on an 8MP fixed-focus sensor with F/2.4 aperture and wide-angle lens. It is also coupled with a single-LED flash, a rarity among the smartphones today but it is gaining momentum lately.
The camera interface is clean and simple, though quite ripped off from the Apple's iOS. You can switch between the main shooting modes with swipes - light painting, beauty, photo, video and good food. Those wouldn't be our first choice if we were to arrange them, but sadly the order is not user configurable.
Filters are available, as well as panorama, HDR, all focus, burst, night scene, time-lapse and slow-mo. You can find these advanced modes via the settings shortcut. If you opt for the all-focus, your Honor 7 takes a few pictures, while you are holding your phone steady and you can choose the focus later, including all in focus. It works nice and hiccup-free.
The light painting mode offers four different settings - tail light trails, light graffiti, silky water, star track. Whatever the scene, your Honor 7 will first take a picture with the proper exposure settings and then it will capture the light trails of either cars, stars, water or other moving objects. After you finish capturing those, the light trails will be automatically added to your picture. This process actually ends with stunning results! More on that later.
The 20MP samples came out with plenty of detail across the frame, mostly accurate colors and good dynamic range. The photos are sharp and what's better - there are no over-sharpened details. The high-res images are not without flaws, though, and they're readily visible when the images are viewed at 100% on a big screen. The immature noise suppression results into an unnatural grainy look, especially in areas of uniform color such as the sky. Luckily those are easily fixable once you downscale the samples to say, 10 MP.
The color saturation is right, but the camera has a slight tendency to underexpose in bright daylight. If anything, it's beneficial to your images as it preserves data in the highlights. Just like with the previous Honor 6 model, at times we witnessed pronounced differences in exposure of the same scene over a period of a few seconds. It's nowhere near the worse we've seen, and your mileage may vary depending on your subject.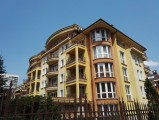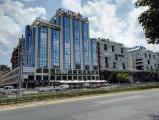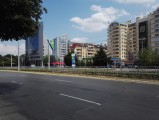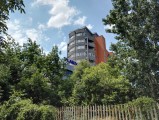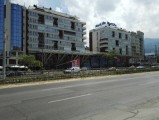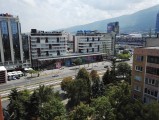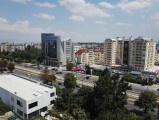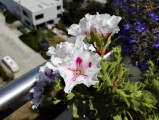 Huawei Honor 7 20MP camera samples
The Honor 7 camera has a built-in HDR mode and it works well. Processing is conservative and images came out balanced and natural-looking. But the above average dynamic range of the standard samples already does pretty neat job of bringing detail in the shadows, so we found ourselves rarely using the HDR switch.
The Honor 7 performed well in panorama mode. When held in portrait it produced images about 4,000 pixels high, and a 180-degree rotation produced a 12MB image. Exposure was even across the shot and stitching was accurate with no visible artifacts. Opting for shooting in landscape mode halves the vertical resolution at 2,000 pixels.



Huawei Honor 7 panoramic samples
Now, as promised, we are bringing to you few Light Painting samples. We tried the tail light mode and Light Graffiti. Because the Honor 7 takes the actual picture at the beginning, no matter how long you take to complete your creation, the rest of the scene seems to stay clear and sharp and doesn't change exposure. Note the final picture is always mirrored and comes in 8MP resolution. Still, the results are pretty awesome.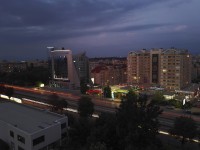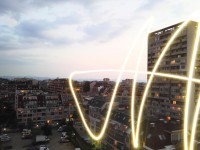 Light painting samples: tail lights, light graffiti
Finally, we snapped a sample with the front 8MP camera. It has a fixed focus and there is a LED flash to help you take beautiful selfies in the dark. The selfie interface supports lots of beautifying effects, plus owner specific recognition so the phone will make sure the phone's owner always looks their best on group selfies.
The Huawei Honor 7 has plenty of smartphones to contend with in our Photo compare tool, which lets you see just how it fares against other 20MP shooters. You can placed it up against its predecessor, the Honor 6, to see if there is any noticeable improvement.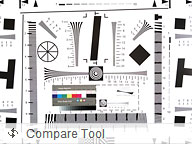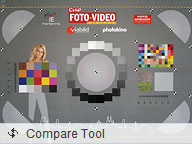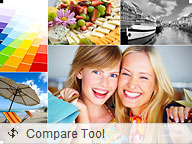 Huawei Honor 7 in our photo compare tool
Unimpressive 1080p video recording
The Huawei Honor 7 offers 1080p videos at 30fps. Sadly, there's no 60fps or 4K recording, although the hardware seems more than capable to handle it. Videos are stored as MP4 files and have a bitrate of around 19Mbps for 1080p resolution. There's stereo sound at 96Kbps.
The videos taken with the Honor 7 are rather unimpressive - the resolved detail is just average, and while the colors are accurate and the dynamic range is good, the overall video softness is rather disappointing.
Here a sample we've uploaded on YouTube for you.
You can also download a 1080p@30fps untouched video.
HDR videos are supported, but those look really unnatural. You can download a small 1080p HDR sample and check it out for yourself.
If you want to know how exactly the Honor 7 stacks against the competition, you should visit our video comparison tool below. We noticed it does way better at close distances rather than in usual scenes, such as the streets outside. Notice the rich detail in the background in both normal and low light conditions. That's really odd.