Huawei at IFA 2015
Huawei Mate S, G8, Watch hands-on: Huawei at IFA 2015
Introduction
Unlike Acer and Asus, Huawei didn't exactly opt for quantity at IFA 2015. Instead the Chinese OEM stayed true to its recent marketing philosophy and relied solely on quality and the results are impressive to say the least.
The cornerstone of the presentation was the new Huawei Mate S, which is nothing short of spectacular. Huawei set out to cater to the high-end premium market and has certainly had a lot of success since. But if you thought the P8 was a luxury offer, wait until you see the Mate S.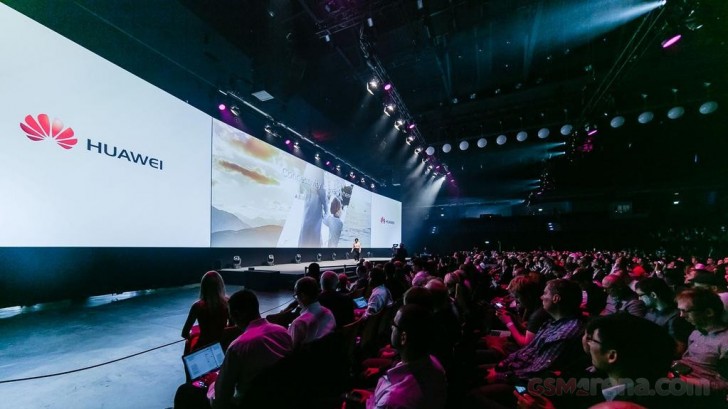 Metal all around and with a spacious 5.5-inch 2.5D display, the Mate S looks and feels like one solid piece all around. The body simply molds naturally into the screen, creating a device that just feels right. Furthermore, its precise diamond-cut edges and slick finish make for a truly premium exterior.
But the Mare S is more than just a showpiece, far from it. Huawei has managed to take the very well-equipped Mate 7 and extend that hardware basis even further. The amount of advanced features crammed inside the metal chassis is almost uncanny. And everything is complemented even further by Huawei's latest EMUI OS – smarter and more gesture-friendly than ever.
The Huawei Watch was also extensively featured at the venue. The eagerly-anticipated wearable is now finally going out to consumer markets after a long and agonizing wait since its announcement back in March. From the looks of things, it might turn out to be the most advanced Android smartwatch currently on the market, so naturally we didn't skip to examine it thoroughly.
Last, but not least, there is the Huawei G8 an interesting mid-range offer, which still delivers a nice exterior and a fingerprint reader, just like the Mate S.
We had the chance to play around with Huawei's new exquisite creations at the IFA show floor and have a lot of impressions to share. So follow along to the next page for the inside scoop.
D
~ Hisilicon Kirin 935. ~ not good. fail. crap. was considering this phone. I can forgo the battery size but not performance for day to day. especially since I love gaming. crap again.
c
I agree with you....i'm waiting also for the complete reviews and battery test, if the reviews comes positive I will buy this phone....
s
Yes....... caan u give 3000mAh battary in mate s mobile phn