Huawei reportedly considers the sale of the flagship P and Mate series
Less than a year ago Huawei became the largest smartphone maker in the world. Now its rise has been halted and it had to sell the Honor brand to keep it alive. Reuters now reports that the company is also in talks to sell the flagship Huawei P and Mate series to a consortium backed by the Shanghai government.
The discussion has been going on for months, two anonymous insiders claim, but no final decision has been made yet. The company is still holding on to hope that it can replace foreign component suppliers with domestic ones, which will allow it to continue producing phones.
The Mate and P series are key elements in Huawei's lineup. For the twelve months between Q3 2019 an Q3 2020 the two lines brought in $39.7 billion. In Q3 of 2020 alone they made up nearly 40% of Huawei's total sales.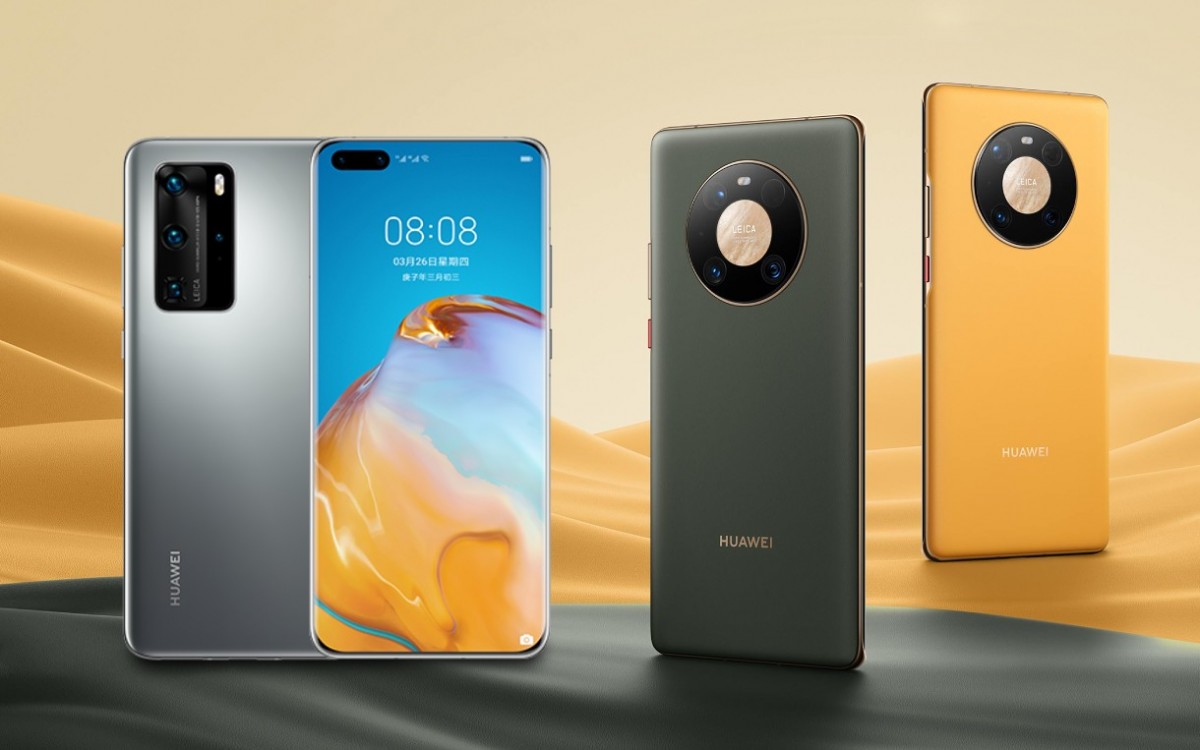 The main obstacle right now is component shortages. Huawei was cut off from its main foundry, TSMC, in mid-September. According to the insiders, Huawei doesn't believe that the Biden administration will lift the restrictions, so the situation will remain unchanged if the company holds on to the P and Mate series.
The sale of Honor allowed it to source chips from MediaTek, Qualcomm, Intel and AMD. In fact, the first phone from the newly-independent Honor, the V40 5G, was announced last week with a Dimensity 1000+ chipset.
There was hope that Kirin production can shift to SMIC, the largest foundry in China. It already mass produces a HiSilicon chip on a 14 nm process – the Kirin 710A. The next step is the "N+1" process, should be comparable to 7 nm chips (though some reports claim it's not on par with TSMC's 7 nm node). However, the US put SMIC on the "entity list" in December and now the foundry is facing production difficulties.
A Huawei spokesperson has denied that the company is looking to sell its flagship lineup.
H
Stop winking, because of shoplifting. Try to translate from Chinese. Use '04 yue 08 ri'...
?
Because they are too honest, they got squashed out of the business. The liars actually caused damage. Simple as that.
ADVERTISEMENTS