Huawei to use more Kirin chipsets in bid to reduce Qualcomm reliance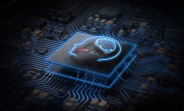 According to hardware suppliers for Huawei, the company is looking to reduce its reliance on Qualcomm and MediaTek chips by replacing them with its in-house HiSilicon SoCs. The company's own chipsets are expected to power up about 60% of Huawei devices in the second half of 2019.

For comparison, in H2 2018, less than 40% of the Huawei phones used Kirin SoCs while H1 2019 the firm used its chips in about 45% of the devices. So in the second half of 2019, over 150 million Huawei handsets will adopt Kirin SoCs given the projected 270 million shipments for 2019.
Huawei has adopted its high-end mobile SoCs long ago, but most of the mid-range and low-end devices still rely on Qualcomm and MediaTek chips. Things are changing and the recently released mid-range 7nm Kirin 810 is a clear indicator for the shift in the trends. it will power up a significant portion of Huawei's upcoming budget-friendly devices.
L
If they are going all in on kirin they need more chipset atleast a low end (SD200), something between low and mid range (SD400), mid range (SD600), upper mid range (SD700) and flagship (we already have that)
Still its a good movement. When comes to speed and quality nothing beats Qualcomm at the moment but when comes to long gaming seasions even mediatek outbeats apple.