Valentine's Day may be over, but that doesn't mean we no longer want red phones. Huawei is bringing the Red limited edition of its Honor 7X to the global stage (after it already launched in the US). And there's a surprise – there's a Gray version too.
Yup, the Honor 7X launched in Black, Blue and Gold, but no Gray (a pretty popular color). There's a catch, though, only 20,000 units will be made of the Red and Gray versions.
If you're interested, the phones are available "in select markets" at a price of £270 – same as the regular colors. There's another catch, though – regardless of what the price may lead you to believe, there's no Red or Gray 7X in the UK.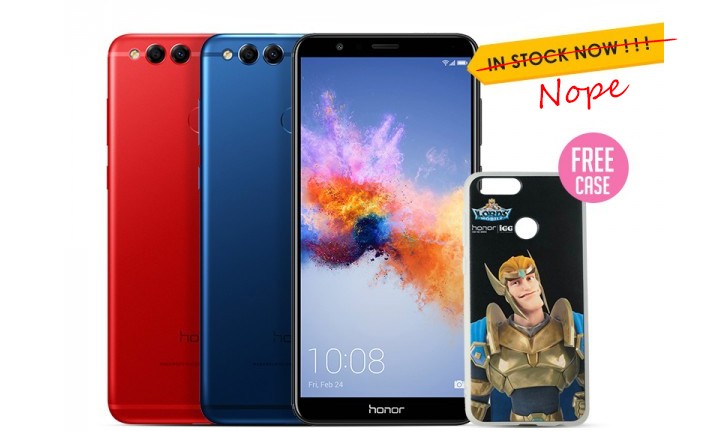 So, which are these "select markets"? Well, we'd like to know too – Huawei is making this more difficult than it needs to be.
?
So it is with this type of groundbreaking innovation the latest generation of OEMs expect to shake the market
ADVERTISEMENTS