As scheduled, the Huawei Maimang 5 - which was made official last week with SD625 SoC, 5.5-inch full HD display, 16MP camera, and 3,340 mAh battery - is now officially available for purchase in China.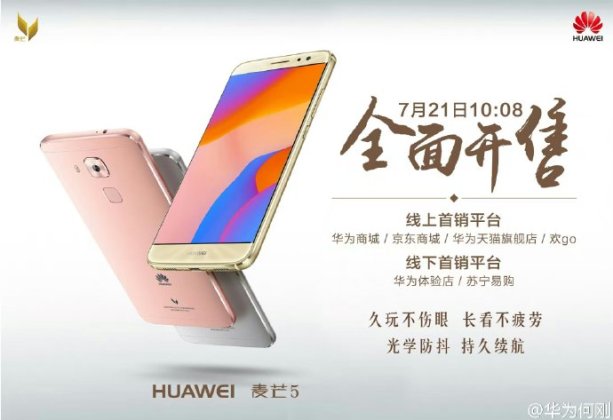 The device, as you might already know, comes in 3GB and 4GB RAM variants. As for price, the former carries a tag of RMB 2,399 (around $360), while the latter costs RMB 2,599 (around $390).
There is still no word on if and when the phone will be officially available for purchase in international markets, although if it does, it might carry a 'G9' moniker.
?
it seems you bought wrong model, huawei $200 phones are good overall, it seem you've been scammed by the retailer, maybe the phone that you bought only cost around $100 but the retailer charged you up to $200.. still, $200 phone are still entry-level...
S
The guy is pretending to be yankee using such 'shit' and 'shitty' words. Just ignore.
?
Look like you only know word "shit" and "shitty" so much. Learn more vocabulary to describe things correctly like and more clearly. There are a lot of words out there ready for use, so people understand what you mean.