Leica Dual Camera v2.0 with f/1.6 lens
The Huawei Mate 10 has a new dual-camera by Huawei and Leica. The setup is an enhanced version of the second generation of the Mate 9 - the image sensors are identical, but the apertures are wider. To put this in numbers, we're looking at a 12MP color and a 20MP monochrome imager sitting behind f/1.6 lenses each. Even in last year's implementation, the snappers were reportedly capturing multiple frames each and then combining them to achieve clearer shots.
Much like on the Mate 9 and P10 Plus, the color camera has OIS. The B&W sensor has better photosensitivity, so the lack of OIS is compensated (somewhat).
The camera relies on the same 4-way focusing technologies as before - you get laser AF, depth detection, contrast-detect AF, and phase detect AF. There is still no Dual Pixel phase detect AF technology for the second year in a row.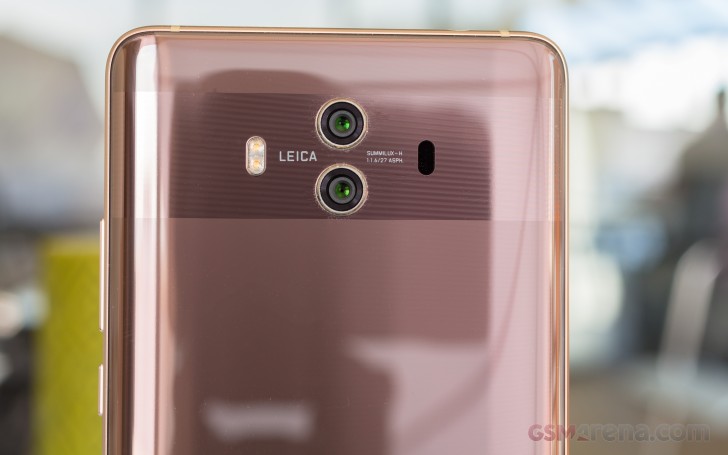 The most important change in Mate 10's camera is the new higher-grade Leica SUMMILUX-H lenses with bright f/1.6 apertures. Thanks to the Kirin 970 and the new dual ISPs that boost processing and noise reduction low-light photography should be better. Photos should have higher contrast, and highlight clipping should be reduced. The camera will also detect movement and adjust shooting parameters flexibly.
The new AI engine powered by the NPU core can identify up to 14 different scenes and automatically adjust camera parameters to produce better pictures. Sony has had a similar thing called SuperiorAuto for quite a few years even without an AI chipset, but most other manufacturers can't accurately tell what's in a scene they are looking at so Huawei may be on to something here.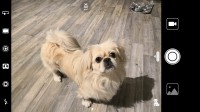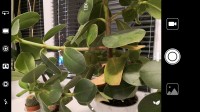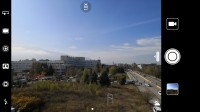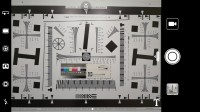 The camera automatically recognizes what's one the picture
Deep learning algorithms should make the hybrid digital zoom better than before. Portrait mode and the variable aperture should also benefit from the new on-device machine learning capabilities for better accuracy, and more realistic bokeh effects.
Aside from that, the camera interface hasn't changed one bit. Most of the shooting modes, including monochrome, are tucked away in the menu. The viewfinder gives you quick access to Leica filters, Live Photos switch, Portrait Mode, and Variable Aperture. There is a tiny switch for Manual mode on the right side, too. The sliding menus and hidden monochrome switch aren't our favorites, but anyone can get used to those in short time.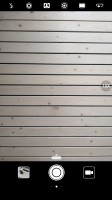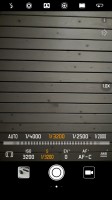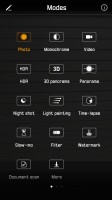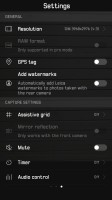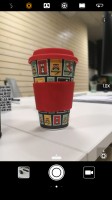 Camera UI • Manual mode • Modes • Settings • Variable Aperture
Daylight image quality
The Mate 10's photos may have changed since the Mate 9, but they haven't noticeably improved. That's not a bad thing though, as Mate 9 captured some impressive photos.
The native 12MP color samples are great - there is plenty of detail, great foliage rendition, not a lot of noise, accurate colors, and superbly wide dynamic range. When compared, we noticed that the colors in the Mate 10's photos are closer to real life, while the Mate 9's are usually a bit warmer than they should be.
Mate 10's images are sharper than before, and sometimes the over-sharpening gets in the way of the fine detail such as small text. There are noticeable sharpening halos on every picture. Huawei should make the sharpening less aggressive with some of the upcoming software updates.
Just as Huawei's previous dual cameras, this one has a striking dynamic rage. Some auto HDR trickery is most probably involved here. Whatever is happening behind the scenes, you'll never have to turn on the HDR mode manually.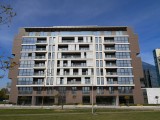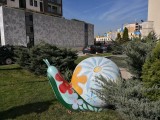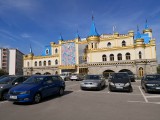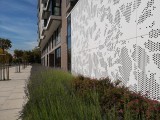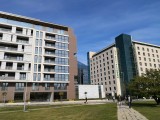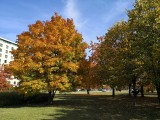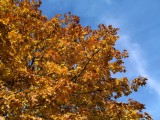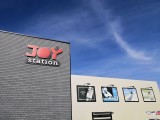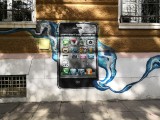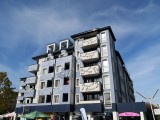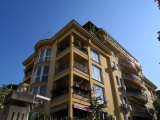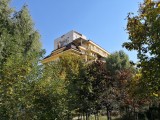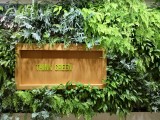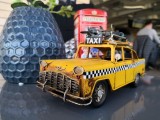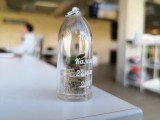 Huawei Mate 10 12MP color camera samples
And here are the Mate 9 samples.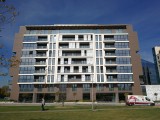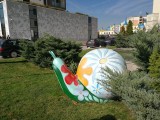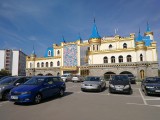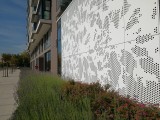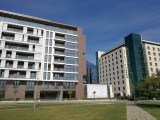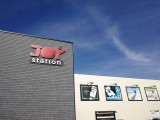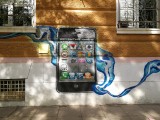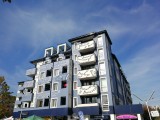 Huawei Mate 9 12MP camera samples
As we mentioned before, there must be some automatic HDR applied when needed, so there is hardly any need for engaging HDR manually. And that's okay with us.
Huawei advertises the Mate's camera as having 2x lossless zoom. It's facilitated by those multiple frames that the camera captures all the time, which give it more data to work with than what you'd get from a single 12MP shot (or 20MP). We tried some shots, and those indeed turned out very good with lots of detail, same colors and dynamic range as the normal samples, but a little bit noisier.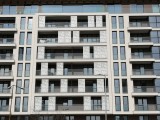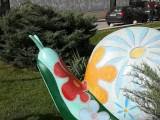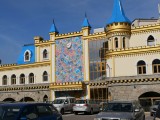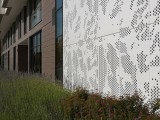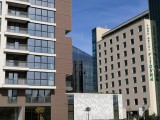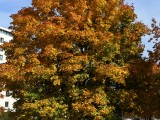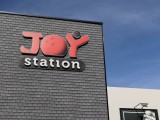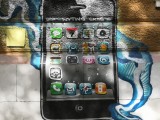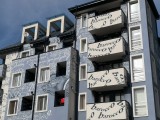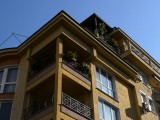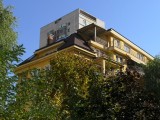 Huawei Mate 10 12MP color camera samples with 2x zoom
The 20MP hybrid color images don't match the 20MP monochrome ones for high-intricacy resolution. We don't know the magic behind the combination of high-res monochrome + lower-res color image, but we can't think of a reason to use this mode. The samples are better than upscaled 12MP color samples, yes, but 12MP should be more than enough.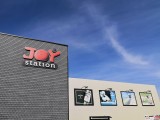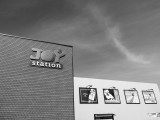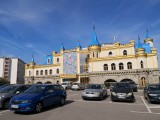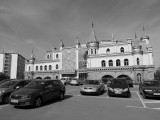 20MP color • 20MP monochrome • 20MP color • 20MP monochrome
The monochrome images are hard to beat for dynamic range, but this camera alone is more of an artistic tool rather than a mainstream shooter. The monochrome 20MP images came with plenty of resolved detail, but there is not that much more detail than in the 12MP color ones. That's why we recommend leaving the resolution at 12MP for the mono shots, too. First it's more convenient because you won't need to change the resolution every time you switch the camera (because the AI can't learn you want to shoot 20MP mono and 12MP color every single time), and then the 12MP ones look much better and eat up less storage.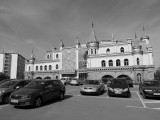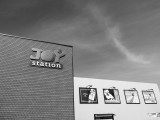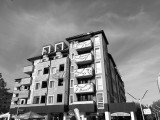 Huawei Mate 10 20MP monochrome samples
The monochrome photos have superb contrast, low amount of noise, and great dynamic range - especially in the shadows. Those are perfect for street photographers or dramatic closeups, but you need to pick the right subject for them to shine.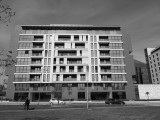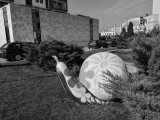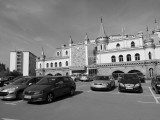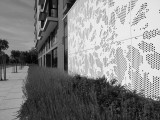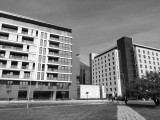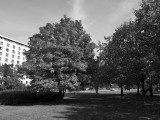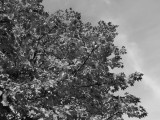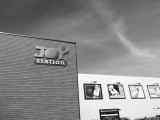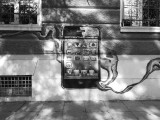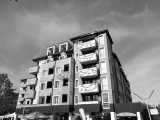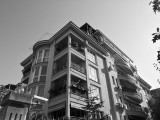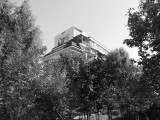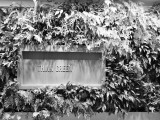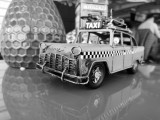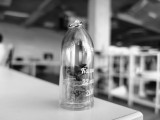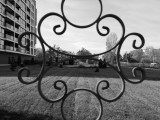 Huawei Mate 10 12MP monochrome camera samples
Finally, Huawei offers Leica's proprietary Vivid and Smooth filters, if you are a fan. You can apply those on both videos and pictures.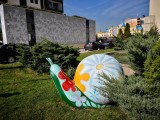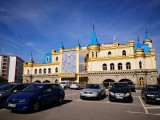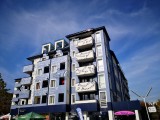 Huawei Mate 10 12MP color samples with Vivid Leica effect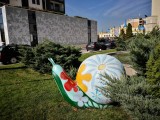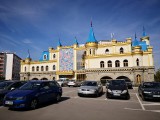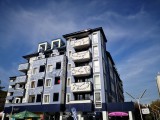 Huawei Mate 10 12MP color samples with Smooth Leica effect
You can check how the 12MP RGB camera stacks against the Mate 9 and Note8.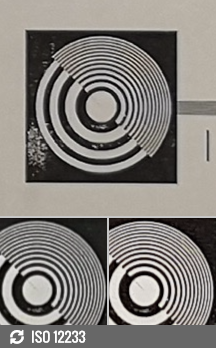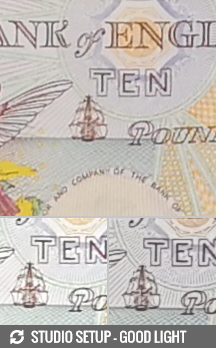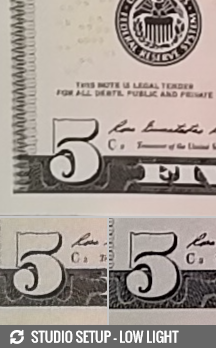 Huawei Mate 10 vs. Mate 9 vs. Galaxy Note8 in our photo compare tool
You could also use our tool to compare the monochrome camera samples, if you like.