Huawei EnVizion 360 Camera
We also got the chance to play with an accessory shown by Huawei before the Mate 10 series. In fact, the EnVizion 360 Camera was announced back in May, but was only available in China until the end of last month.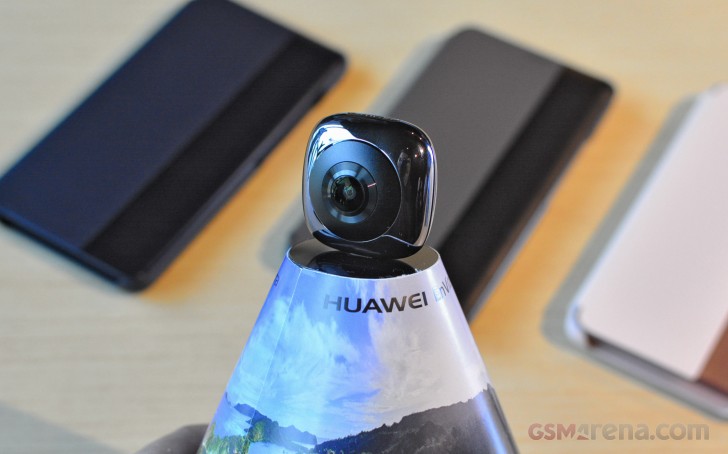 Like the name suggests, it's a 360-degree camera with a pair of 180-degree sensors on each side (13MP in this case), capable of taking 360-degree 5K panorama photos and 2K videos.
The small camera can be attached to any smartphone featuring a USB Type-C port.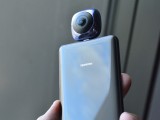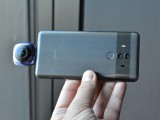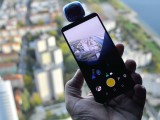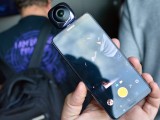 Huawei Mate 10 Pro with the 360 Camera
We tried it on the Mate 10 Pro - indeed, it's easy to plug in, you just need to install the proprietary camera app from the Play Store. The 360-degree images and videos are compatible with the EMUI's gallery and you will have no issue viewing them. Those are very easy to share on the social networks, too, no additional tools are needed.
We are unsure about the retro/futuristic mix of a design, but it's compact and it works and that should be enough. Here are a few image samples for you to check out.
Flip cases
Huawei has designed some original cases for the new Mate 10 and Mate 10 Pro. Those have a transparent strip at the front and the phone automatically recognizes them. In this visible part of the display you will get to see the clock, notifications, weather and walked steps.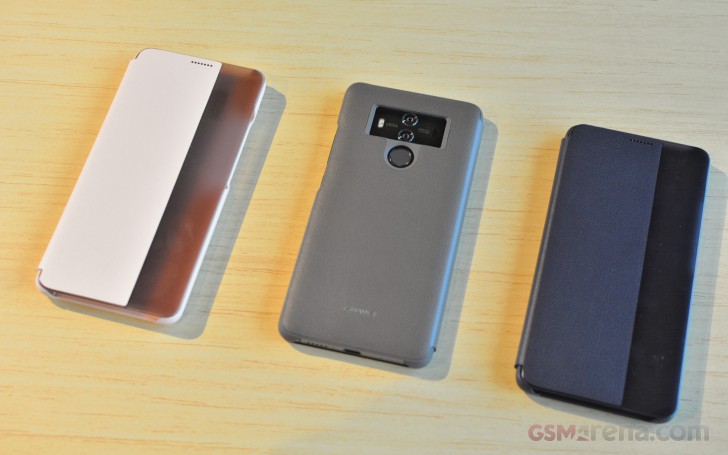 The back of the cases has a rectangular cutout for the camera and a circular one for the fingerprint sensor. While those are surely needed, we found them somewhat unfitting with the general design. We think Huawei could have done better here, but it appears the desire to show off those Leica labels prevailed in the end.