An upgraded triple camera
Huawei Mate 20 and Mate 20 Pro have triple-camera setups with dual-LED flash on their backs. Those four things are packed together into a square, which if the teasers are anything to go by, should become the Mate 20 series' signature design trait.
The new setup waves goodbye to the monochrome sensor. It was very helpful for boosting low-light performance before chipsets could do multi-frame image stacking for noise reduction, but now all they bring is slightly better artsy black and white shots and we can agree Huawei did the right thing by removing them. The setup is still Leica-branded, coming with the exclusive color filters if those happen to be your thing.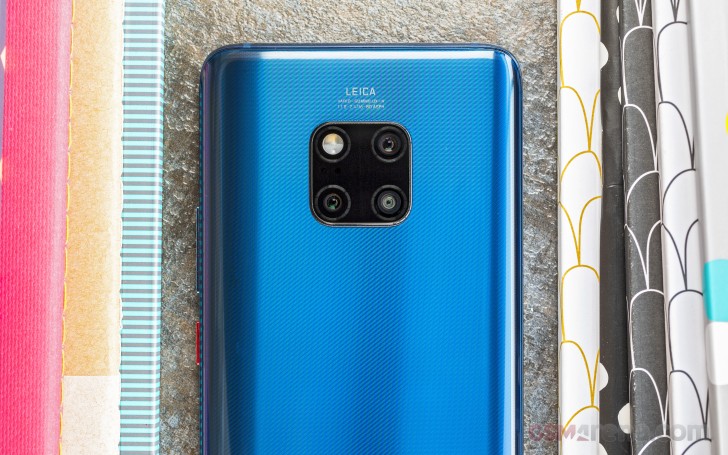 The Huawei Mate 20 Pro is equipped with the 40MP camera we saw first on the P20 Pro with f/1.8 lens. It spits 10MP photos by default as due to the Quad-bayer filter this is its native resolution, but if you feel like it - you can still opt to save the 40MP image. There's a bit more to be said about the inner workings of the 40MP camera, but it's a little too technical, so we covered it in its own article.
There is also an 8MP snapper with 80mm f/2.4 long-range lens and optical stabilization - once again lifted from the P20 Pro.
Finally, the monochrome camera has been replaced with an ultra-wide-angle 16mm 20MP snapper behind a f/2.2 lens.
As an added bonus to the ultra-wide-angle camera, Huawei says everyone will be able to shoot some impressive macro shots with all cameras as the phone can focus from as close as 2.5cm.
Huawei likes to mark its zoom as 3x optical and 5x hybrid, just like on the Pro. You will find 3x and 5x options in its camera app, while the wide-angle camera is called 0.6x. Well, if we have to be technically correct, when you compare the focal lengths of the wide and tele ends(16-80mm in 35mm terms), we'd say the Mate 20 Pro offers a 5x optical zoom as opposed to 3x. Even when the hybrid magnification adds a bit on top of that, you essentially get an overall 8x magnification. Of course, this is only a nuance in wording and would not concern regular users, but we just wanted to mention this to avoid any confusion. When presenting the camera samples below, you will see we name the cameras as Huawei does.
The camera app is enhanced by Huawei's AI just as before. There is Master AI 2.0, which can now recognize and tune settings for up to 1,500 different scenes. Huawei has made it less aggressive on the trees and skies, after the negative feedback they received for the P20 Pro where the Greenery and Blue Sky modes were over the top. We are happy with the presets used on the Mate 20 Pro but if you'd like to keep the Master AI turned off, the switch for that is hidden in the Camera app's Settings page.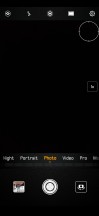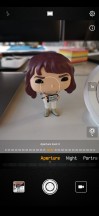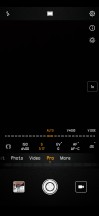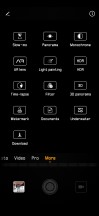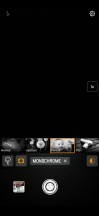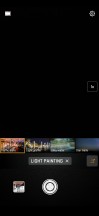 Photo • Aperture • Pro • All modes • Monochrome • Light Painting
The camera app itself hasn't changed much since the P20 Pro. First off, you have a mode selector on the bottom. You swipe left or right to change modes, but you can't swipe on the viewfinder, just on the selector itself. Swiping up and down doesn't switch between front and rear camera either, you have a button for that (admittedly, it's at the bottom within easy reach). Basically, you're still wasting the viewfinder by not having gestures enabled on it, except for pinch to zoom.
As for zooming, a tap on the '1x' button in the viewfinder toggles consecutively the '3x' (80mm), 5x (135mm), and the 0.6x (16mm) cameras. The 5x mode is what Huawei refers to as hybrid zoom (as opposed to optical one). The camera tandem will work in conjunction to deliver a sharp and detailed image, quite successfully as you'll see.
There's a Pro mode here where you can adjust parameters yourself - ISO (50 to 102,400), shutter speed (1/4000s to 30s), exposure compensation (-4 to +4EV in 1/3 stop increments), and white balance (presets and light temperature). You can also choose the metering mode (matrix, center-weighted and spot), and the focus mode (single, continuous and manual). If the phone thinks you messed up the exposure, an icon will pop up to warn you.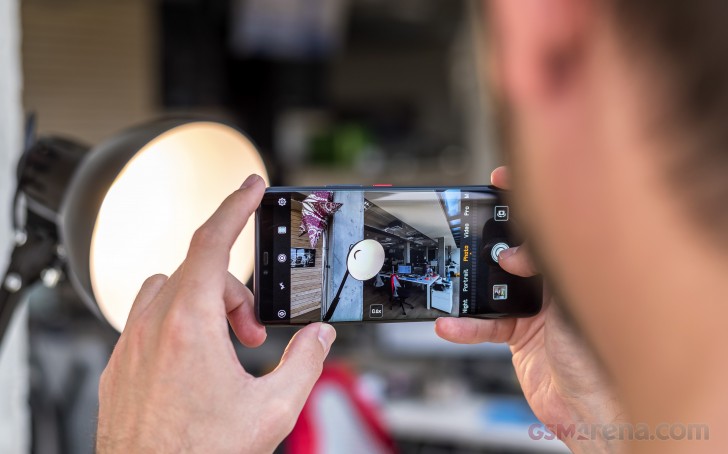 The monochrome mode is still available in spite of the Mate 20 Pro not having a B&W camera. It's in the 'More' section, where the extra modes are: Monochrome, Panorama, and HDR, among others. And while we're at it, what's with the manual HDR mode when everyone else has some sort of AutoHDR already enabled?
Since bokeh effects became all the rage, Huawei phones have had both a Portrait mode, and an Aperture mode. There's now more differentiation than ever between the two. In Aperture you can choose the simulated aperture in the range from f/0.95 to f/16. Post shot, you can change the aperture and the focus point within the Gallery.
In Portrait mode you can enable and disable the background blur (why disable it, though), but you can also choose the bokeh shapes - circles, hearts, swirl or discs - and those turned out really nice! You can also opt for simulated lighting, and you can even add some beautification on a scale from 0 to 10.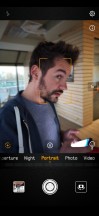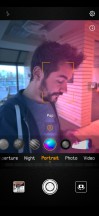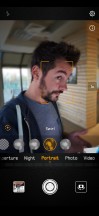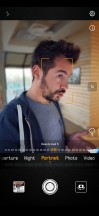 Portrait • Portrait Lighting • Portrait Blur • Portrait Beauty
The Mate 20 Pro records video up to 4K resolution at 30fps - there's still no 4K/60fps mode, though. You can, however, choose between h.264 and h.265.
There's super slow-mo recording as well, in what's become the industry-standard 720p/960fps, as well as 'regular' slow-mo in 720p/240 and 1080p/120fps. While the regular slow-mo clips are only limited in length by your free storage, the super slow-mo clips last precisely 10s - 6s of slow-mo and two seconds of regular speed action on both ends.
Huawei is offering the so-called HiVision smart assistant as part of the camera app. It's basically a smart lens, which automatically recognizes landmarks, art, and food. Some of the smart functions include text translation and calories count.
Image quality
While the 0.6x mode isn't the default one when you start the camera, we figured it's the right place to start with the examining of the Mate 20 Pro's image quality and then (literally) zoom in from there.
There is plenty of resolved detail in the photos we took with the ultra-wide-angle camera. The color rendition is excellent, true to life, the noise levels are very low, and the dynamic range is often superb, probably due to the multi-stacking magic.
There is noticeable corner softness and visible chromatic aberrations, but it was to be expected with such a wide lens. Those don't ruin the picture and are quite hard to spot if you are not pixel peeping from up close.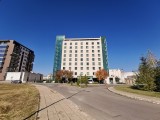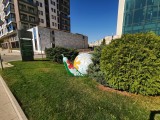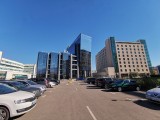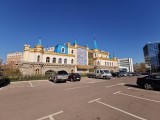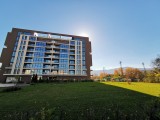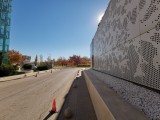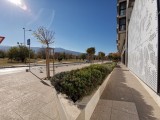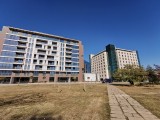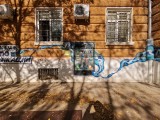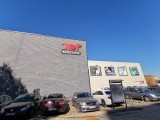 Huawei Mate 20 Pro 20MP wide-angle samples
The ultra-wide-angle cam can also do for macro shots just like the other cameras. These are quite good in quality and will do for the occasional shooting of flower petals, bugs, and other tiny peculiar things. Yes, chromatic aberration is still noticeable here and there, but it comes with the territory.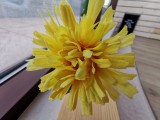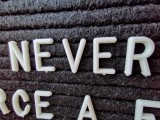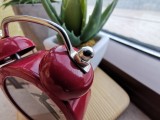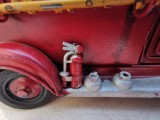 Huawei Mate 20 Pro 20MP macro samples with wide-angle camera
Moving on to the regular photos. Those come from the 40MP sensor, and after the phone works its magic on them, it saves a resulting 10MP image. There is one easy rule with the Mate 20 Pro - if the ultra-wide-angle camera didn't take it, then it's a 10MP photo. That's right; even the 8MP zoom camera spits out 10MP images.
Anyway, the 1x photos which are captured during the day are as flagship-level as they come. There is plenty of detail, impressive dynamic range, lively and accurate colors, superb contrast, and, overall, very nice rendition. The images are one idea less sharp than what we used to get with the P20 Pro for some reason, but that isn't a bad thing. They still look excellent and some might even say this is the right way to have them.
So, the 10MP 1x photos are great looking and we are confident most users will be happy with them.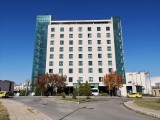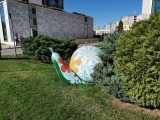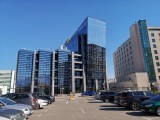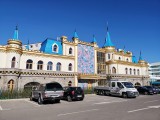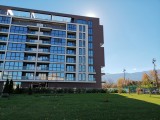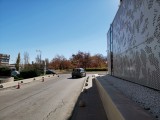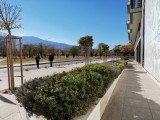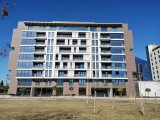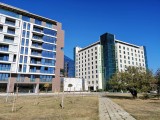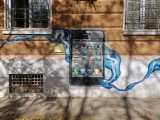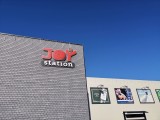 Huawei Mate 20 Pro 10MP regular samples
The 80mm tele camera is only 8MP, but the photos we get out it are 10MP, so we suspect the 40MP one lends a hand through some image stacking because the '3x' shots turn out as great looking as the regular 1x ones without any signs of upscaling. They are sharp and detailed, bringing your subjects closer. The color, contrast, and dynamic range are equally brilliant, even if the noise levels are a bit higher.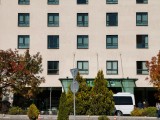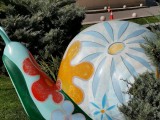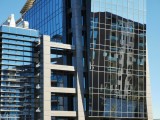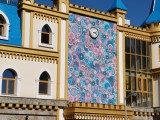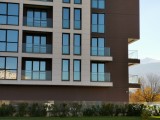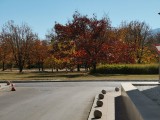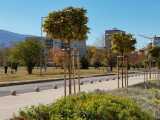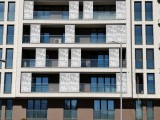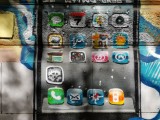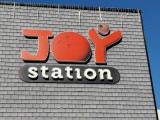 Huawei Mate 20 Pro 10MP 3x optically zoomed samples
The hybrid 5x zoom is digital, and you can tell right away. Huawei enhances the digital zoom by combining information from two of the snappers, and the photos come up somewhat better than if you were to zoom and crop the 3x pics by yourself. It's not a ground-breaking boost, but the benefit is still noticeable.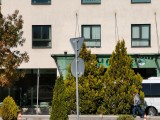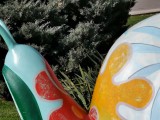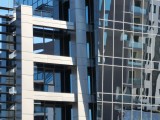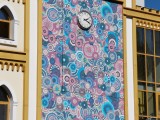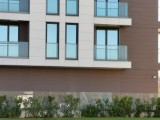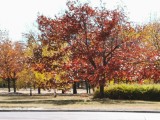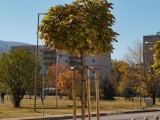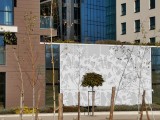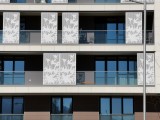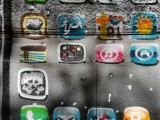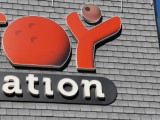 Huawei Mate 20 Pro 10MP 5x hybrid zoomed samples
We received some questions about 2x zoom (54mm). Technically the Mate 20 Pro doesn't come with 54mm lens, but it can mimic 2x optical zoom thanks to its big 40MP sensor by just cropping and doing some post processing. So, if you are shooting in 10MP, you can do any zoom between 1x and 3x, and you will get excellent image quality.
Remember the overly aggressive Master AI on the Huawei P20 Pro? Good news, folks, version 2.0 has been reworked, and we no longer get over-the-top Greenery and Blue Skies photos. If the phone recognizes a Blue Sky or Greenery scene, the algorithm applies only a minor contrast boost and very slight extra saturation of the blues or greens. But nothing over the top as on the P20 Pro.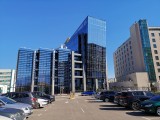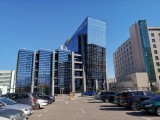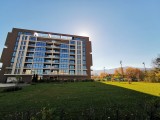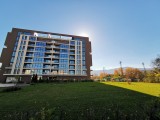 Master AI • Regular • Master AI • Regular
The AI also uses HDR when necessary, so you might want to try leaving the Master AI on and see if you are happy with it.
Now, it's time to move to those low-light scenes, where the Huawei Mate 20 Pro should really shine. For the sake of consistency, we'd once again start from the wide-angle camera and move from there.
The 20MP camera has f/2.2 aperture and isn't optically stabilized, so the regular low-light photos are rather disappointing. You can see what's on them, but they are blurry, and the noise reduction has smeared a lot of the fine detail.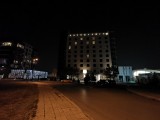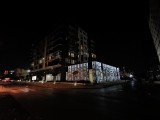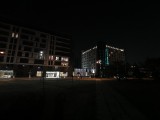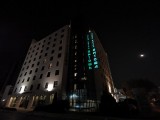 Huawei Mate 20 Pro 20MP wide-angle low-light samples
This is where the Night mode comes in. It will produce some pretty stunning results, even if it has its limitations. It creates pseudo long exposures by stacking multiple frames gathering light along the way. We're talking three-, sometimes five-second-long hand-held exposures which would otherwise result in a blurry mess. Those are not always keepers and you still need to have a reasonably steady hand, but you'll be getting usable photos in situations you'd otherwise get none. The phone also does a remarkable job of retaining color where others would lose saturation.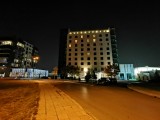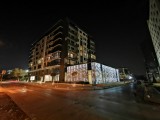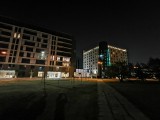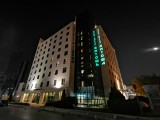 Huawei Mate 20 Pro 20MP wide-angle low-light samples with Night Mode
The 10MP low-light photos we took with the regular 1x camera are very impressive. It has bright f/1.7 aperture and even though it lacks optical stabilization, the shutter speed won't go lower than 1/20s, so blurred images are highly unlikely.
And the pictures are top-notch - plenty of detail, nice exposure excellent contrast, and some very nice-looking colors. If Master AI is enabled, it will rarely use the Night Mode when using the regular camera.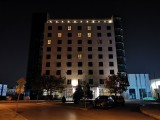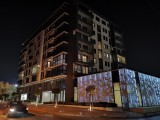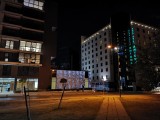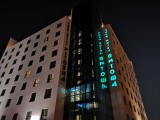 Huawei Mate 20 Pro 10MP regular low-light samples
One caveat of Night mode is that if subjects move, they will get blurred. That's to say, the algorithm will successfully cancel out camera shake, but there's little it can do against motion blur of your subjects. But let's say we don't mind the occasional ghosting if it means capturing stunning photos come nighttime. But yeah, it's hardly a good fit for group shots on a night out with friends.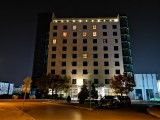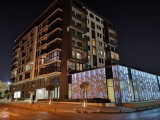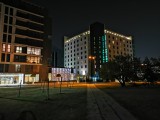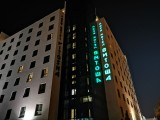 Huawei Mate 20 Pro 10MP regular low-light samples with Night Mode
You can use the optical zoom at night, too, but don't expect as spectacular results when the light is really low. The telephoto camera has a dark f/2.4 aperture and while it benefits from optical stabilization, it can't match the regular shots.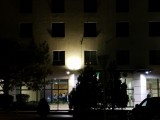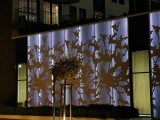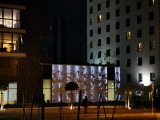 Huawei Mate 20 Pro 10MP 3x zoomed samples
And while the 3x shots are pretty usable, we can't say the same for the 5x digitally zoomed ones.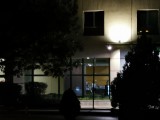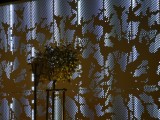 Huawei Mate 20 Pro 10MP 5x hybrid zoomed samples
The Huawei Mate 20 Pro was unveiled in London, so we took it for a spin there, and you can see for yourselves how it will behave as your primary camera on a vacation.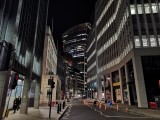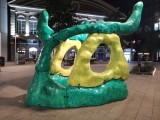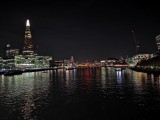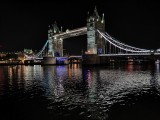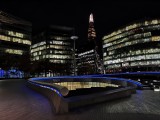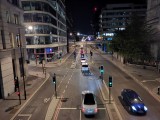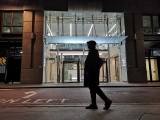 Huawei Mate 20 Pro 10MP low-light photos from London
And here are some photos shot with the Night Mode.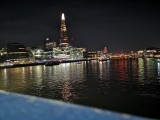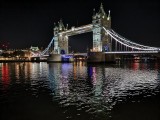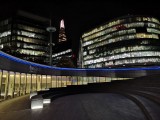 Huawei Mate 20 Pro 10MP Night Mode photos from London
And here you can see how the Mate 20 Pro cameras compare against other snappers in our extensive pixel-peeking database.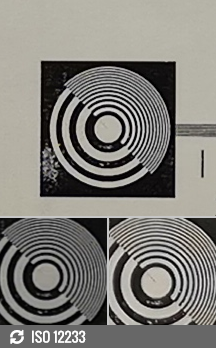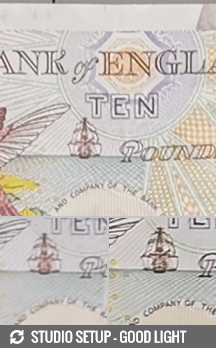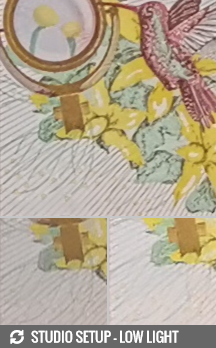 10MP: Huawei Mate 20 Pro vs. P20 Pro vs. Mate 10 Pro in our Photo compare tool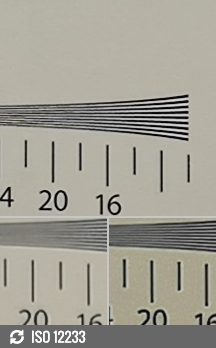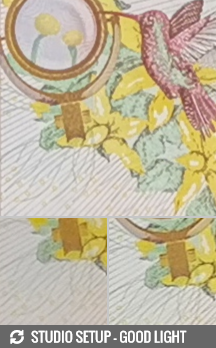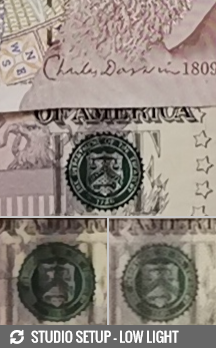 10MP: Huawei Mate 20 Pro vs. Mate 20 Pro 3x zoom vs. P20 Pro 3x zoom in our Photo compare tool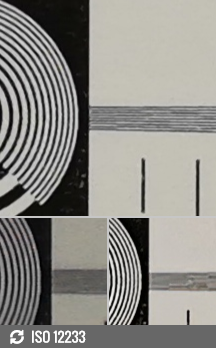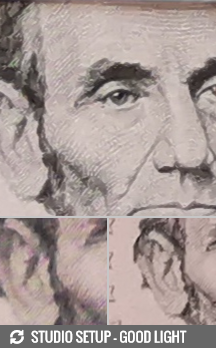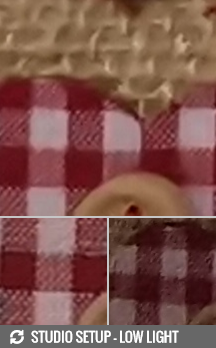 Huawei Mate 20 Pro 40MP vs. P20 Pro 40MP vs. Mate 20 Pro Ultra Wide 20MP in our Photo compare tool