Little by little, the Huawei Mate 30 and Mate 30 Pro are starting to spread outside of China – first Malaysia, now Romania. The good news for Europeans is that there's no Exclusive Ownership Campaign nonsense this time around, you can buy a Mate 30 even if you haven't owned any Huawei phones previously.
The Mate 30 starts at 3,600 Lei (€760), the Mate 30 Pro is 5,000 Lei (€1,050). That's for the 4G models with 128GB storage, the 256GB options are available too. Those prices are slightly below the expected prices of €800 and €1,100, respectively.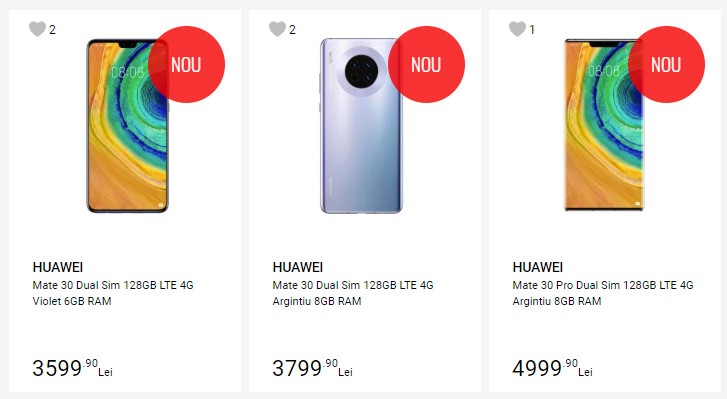 The site says that phones will be delivered in 7 days, so you can have one next week. As a reminder, what you can't have is Google Play Services. That quad camera on the Mate 30 Pro is quite impressive, though (check out the shootout with the iPhone 11 Pro and Galaxy Note10+). You are more than welcome to also check out our review to know all about the new Huawei flagship.
?
I hope the free citizens of Hong Kong get what they want. The Chinese authoritarian regime already started shooting protesters with live ammunition, sad. It's going to be like Tiananmen Square all over again.
?
"US is a dangerous country a rogue country that always violates international law," that's rich, coming from a German. And China doesn't violate and take advantage of international laws, right?
?
Right. In the end we simply don't care, Apple and Samsung flagships dominate the market here and for good reasons. I'm perfectly fine with my OnePlus smartphone for now. Although, I do plan on upgrading to the newly redesigned iPhones when they arriv...
ADVERTISEMENTS