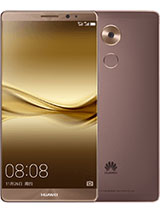 m
wow....it is really nice.
it is for first time a phone has ram
it is incredible
J
Mate7 is a killer, nice phone, I am a Samsung fan but I dumped Samusung for Mate 7.Its a cool phone.
Mate 8 , 4GB Memory/ 64GB internal / 128GB SD, 8 Core Processor, 64bit Architecture, Android 5.1 I cant wait to get my hand on Mate 8 even if it requires traveling to China.
m
How when where . genuinly mate7 is the one who can kill iphone and samsung htc babies.....lovely awsome phone .best ever.and now born a new baby boss.mate 8. It will breaks all the cheap samsung plastic babies
?
i am crying right now and i can't wait for this phone. please come to the philippines. we are all waiting for you. waaah!
L39749
I don't know how anyone can call the price of the Mate 7 low. Now that it's successor is out, I can see the price is only $679 on one Chinese site but it was $899 previously - that's for the 32 gb one and I have seen it listed higher than $900 when it first came out. The LG G3 was a LOT less expensive when both of these phones were new.
m877
Wow! If this rumor turns out to be true, then, great! The Mate7 is already fantastic - a very powerful device. What more can we expect of this? ;) Just hope the price stays low. Cheers! ;)
Total of 2052 user reviews and opinions for Huawei Mate 8.