If there is one handset that everyone is currently looking forward to, it definitely has to be the Huawei Mate 8. The eagerly-anticipated flagship was confirmed to sport the Kirin 950 chipset and now it appears to have edged yet another step closer to going official.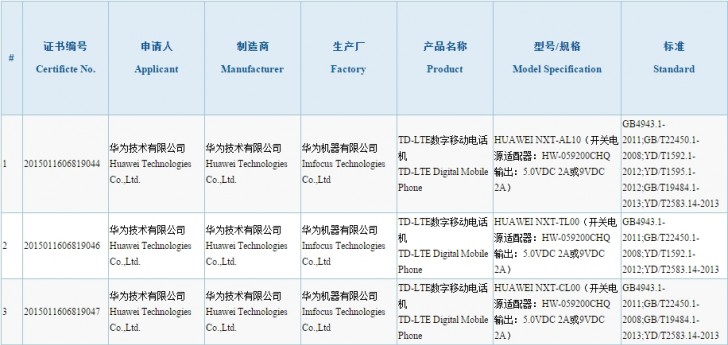 Last we heard the Mate 8 should be unveiled on November 26, and now we have some more evidence to back up the claim of fast approaching release. The China's 3C Quality Certification authority has a listing for three variants of the Mate 8 - NXT-AL10, NXT-CL00 and NXT-TL00. These will, most likely, be the three main China carrier versions – for China Unicom, China Telecom and China Mobile, although not necessarily in that order.

The certification page seems to hold little other useful information, but it does give away a hint, regarding the phone's power management. All three models are said to support fast charging at 5V/2A and even at 9V/2A. That adds up to 18W of juicing power and hints at a large battery inside the unit, possible in the excess of 4,000 mAh.
As per previous leaks, other specs on the Mate 8 should feature a 6.0 inch 1440p display, although Huawei has spoken against the battery-draining QHD resolution in the past, so 1080p is also an option. It should come with 3GB/4GB RAM and 32GB/64GB internal memory options. In terms of camera, the Mate 8 is expected to feature a 13MP rear unit and an 8MP front shooter, and its SIM card tray is said to support two SIM cards and a microSD card.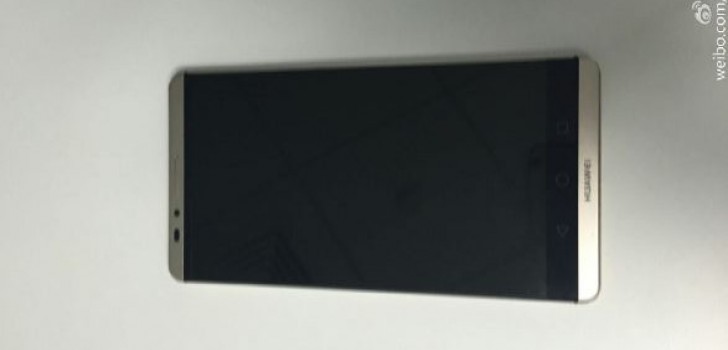 The high-end device is said to carry a CNY 3,299 ($520) price tag for the 3GB RAM variant and CNY 3,899 ($610) for the 4GB one.
D
Tab S2 can't be full QHD because of the ratio of 4:3. It is consider a QHD screen in 4:3 ratio. Believe me soon you only can get middle range phone as more QHD will appear next year or straight jump to 4K and stop there for screen resolution in...
D
That's the problem battery endurance and battery tech in general is stagnant and isn't advancing quickly enough like CPU's and displays, battery life is very important to me and 2K/4K isn't good enough to sacrifice it, not until battery life catches ...
D
Not if battery life suffers which it substantially does on most QHD phones outside of the Note 5, Samsung pulled off a miracle there. You also have to keep in mind that other components of the phone are getting more sophisticated and energy hungry to...