Huawei Mate 9 Porsche Design hands-on
Previously, the rumor mill hinted at a Pro version of the Mate 9, but the reality proved much more interesting than that - the company partnered with Porsche Design, a company founded by the original designer of the legendary Porsche 911.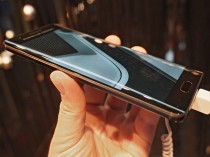 The Porsche Design stands apart from the regular Mate 9 with its dual-curved 5.5" AMOLED screen
And the phone looks properly gorgeous. The dual curved AMOLED screen on the front is our favorite, from the front this limited edition Mate 9 looks like a proper premium phone. The black metal on the back with a slight brushed finish looks good behind glass but it gets smudged up very quickly. Fingerprints are unbecoming of something that costs this much.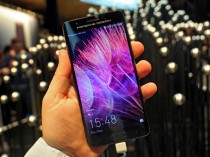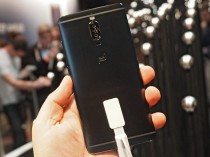 We love the front, not fans of the back
In case you haven't heard, the Mate 9 Porsche Design will launch before Christmas in Europe for a hefty €1,395. Well, if you've ever been inside a Porsche Design Store you may think the price is quite reasonable.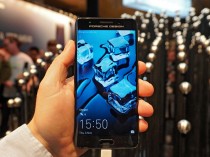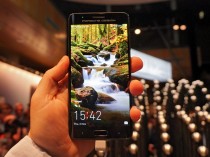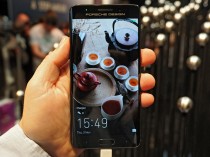 A gorgeous 5.5" AMOLED display on the front
After all, you get a sharper screen and an AMOLED to boot - QHD resolution, 534ppi (vs. 373ppi). The image quality is quite impressive in person. The screen is smaller, though - 5.5" vs. 5.7". That makes the phone more compact, which is good news for some and not so good for others.
This limited edition is loaded with generous amounts of memory - 6GB of RAM and 256GB of built-in storage. You lose the microSD slot, but we doubt you will run out of space any time soon. The phone is powered by the same Kirin 960 chipset as the mass market Mate 9.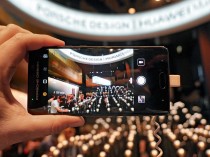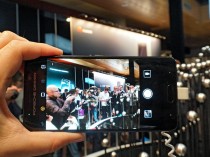 Shooting with the Mate 9 Porsche Design
It has the same 2nd gen Leica camera too - with its 12MP color and 20MP black & white sensor, it can do Hybrid Zoom, a high-quality 2x digital zoom, and pixel binning for better low-light photography.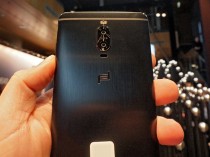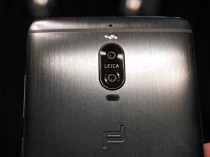 The Leica-branded dual camera (note that the flash and Laser AF are rotated compared to Mate 9)
Despite the smaller size, the Porsche Design keeps the 4,000mAh battery capacity and the Super Charger - at up to 5A, you get a full day's charge in just 20 minutes.