Introduction
If you remember, Huawei announced the Mate 9 Porsche Design along with the regular Mate 9. It used the same hardware except for the screen, which was AMOLED and a curved one at that. It was also prohibitively expensive, and it was only going to be sold through Porsche Design exclusive boutiques. It set off a gadget craving that the regular Mate 9 could not fulfill.
Fast forward a couple of months, and we now hold the Mate 9 Pro in our hands - a smartphone identical to the Porsche Design Edition and a cheaper one, too. Sure, the Mate 9 Pro is not as widely available as the Mate 9, but at least it's not a designer product with an obscene price tag attached to it.
First, let's check the at-a-glance list of Huawei Mate 9 Pro's main strong points.
Key specifications

5.5"2560x1440 pixels

20MP 2160p

2.4GHz Hisilicon Kirin 960

6GB RAM 128 GB memory

4000mAhLi-Po
The Huawei-Leica partnership continues with the Pro flavor, too. The setup is the same as on the regular Mate 9 - a 20MP/12MP dual-camera setup featuring OIS and 4-in-1 autofocus.
The reduced screen size is probably the single potential turn off for the aspiring owners. The downsizing was enough to demote the Mate 9 from a phablet to a regular sized smartphone by current standards. On the other hand, it's a change that you may be more than happy with if the Mate 9 was too big for you.
The lack of memory expansion is easily offset by the default 128GB internal storage, while the lack of waterproofing is hardly a surprise as Huawei hasn't introduced it on any of its products.
Design and build quality
The Huawei Mate 9 Pro was envisioned as a premium product, and you can tell by the involvement of Porsche Design. But even losing the pricey logos, the superior design and appearance are easy to spot.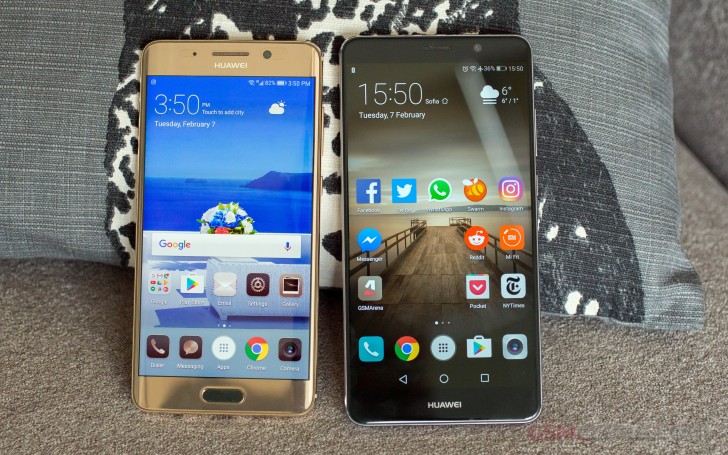 The curved front glass is an immediate attention grabber. The Galaxy S6 edge originally established the double-edge design, and it was successfully continued as a trend by the Galaxy S7 edge. Huawei's intent to be edgy might have gone a bit too far, though, as the Mate 9 Pro looks are a bit too S7 edge-y, pun intended.
The Huawei Mate 9 Pro may not be unique, but that's true for almost any phone these days. It's the build quality and sturdiness that matter the most and the Mate 9 Pro has got them just right. The curved glass fits perfectly into the metal shell, and there are no gaps whatsoever. Handling the Mate 9 Pro is a premium experience by our book, though all these curves hardly help with the handling.
The Huawei Mate 9 Pro measures 152 x 75 x 7.5mm, which is about right for a 5.5-incher and it's very close to the Galaxy S7 edge's measurements. As expected, the Mate 9 Pro is smaller than the Mate 9, and also lighter, but it's 12g heavier than the Galaxy S7 edge.
The Huawei Mate 9 Pro has a lot to show on the surface - there is an IR blaster on the top. On the left, you can find the dual-SIM slot, no memory expansion, sorry. At the bottom is the primary speaker, while the earpiece doubles as a secondary speaker and thus creating a stereo effect.
The Home key is really special, though. For starters, it is not clickable; it reacts to taps only. It also has an embedded fingerprint scanner, which has one of the fastest and most accurate sensors we've encountered to date. Oh, and it's always-on so you can wake the phone from standby just by touching it.
The Home key surprises continued once we dug into the Settings menu. You can opt to disable the other two cleverly hidden, though backlighted capacitive keys, and make the Home key a multi-functional tool - one tap for Back, long tap for Home, and swipe left or right on its surface for Task Switcher. It's like Meizu's mTouch key, but even better.
Display
The 5.5" curved AMOLED screen is the Huawei Mate 9 Pro's centerpiece. It's .4" smaller than the Mate 9's, but has a higher 1440p resolution and thus much higher pixel density of 534ppi.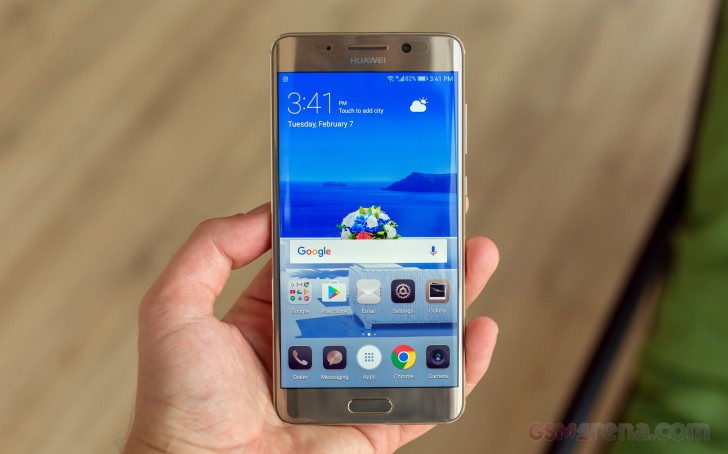 The Mate 9's 5.9" screen posted flagship-worthy scores across our display tests - brightness, contrast, sunlight legibility. The contrast is as good as an AMOLED screen can offer and the brightness, at 366nits, stays around the average numbers for this type of displays.
The color accuracy was the only average result, but it didn't ruin the positive impressions we got.
A definite positive point is that the minimum level of brightness is only 4 nits, which would make for a comfortable reading experience in dark environments.
Battery life
The Huawei Mate 9 Pro may be smaller than the Mate 9, but its battery capacity didn't take a hit. It's still a 4,000mAh unit, and it's still one of the most generous offerings in the premium segment.
The device ships with a beefy charger capable of outputting 5V/4.5A, 4.5V/5A, and 5V/2A. The Mate 9 Pro battery charges ridiculously fast when you use the supplied adapter and cable. Only 10 minutes worth of charging will get you from 2% (that's the lowest point before the device powers off) to 20%. Another 20min of charging and you're looking at 55%, while 95% is achieved 75min after plugging it in.
Generally, the Mate 9 Pro's battery life is excellent and aced all of our battery tests.
Audio and loudspeaker
The Huawei Mate 9 Pro outputs solid audio performance. When plugged into an active external amplifier, it posted excellent scores top to bottom, hinting at perfectly accurate audio reproduction. Its loudness was even higher than the Mate 9's.
Volume remained great even when we plugged in our headphones but the rest of the indicators suffered a bit. It's still a decent showing, but not as clear as the vanilla Mate 9.
We got an excellent loudspeaker loudness we got from the Mate 9 Pro, just as we did with the Mate 9. The Mate 9 Pro posted very high numbers in all three of our tests, securing an Excellent mark. Not only that, but it sounded clear and distortion free even at maximum volume.
The Mate 9 Pro, just like the Mate 9, actually has stereo speakers, sort of. The earpiece doubles as left channel, when the phone is held in landscape, and it does create a stereo effect even though the earpiece is quieter than the main speaker. When in portrait, there is no such channel separation, and instead, the earpiece is used as a tweeter, while the main speaker outputs the mid and low frequencies.
Photo camera
The second collaboration with Leica has brought the Mate 9 and Mate 9 Pro a dual camera setup, which consists of a 20MP monochrome sensor and a 12MP RGB one, each of these behind its own 27mm-equiv. f/2.2 aperture lens. The cameras are optically stabilized - evidently both of them because otherwise, the two images wouldn't properly align. So we have 20MP and 12MP - the resolutions don't match, but engineers have come up with an ingenious solution of how to use them.
When you're shooting color, the Mate 9 Pro blends the input from the monochrome camera with the one from the color camera with the goal being, you guessed it, to produce better images. The high-res 20MP monochrome camera records luminance data, which is where Huawei claims most of the fine detail is, while the lower-res 12MP camera provides the color to go with the detail. You can capture either 20MP or 12MP color photos.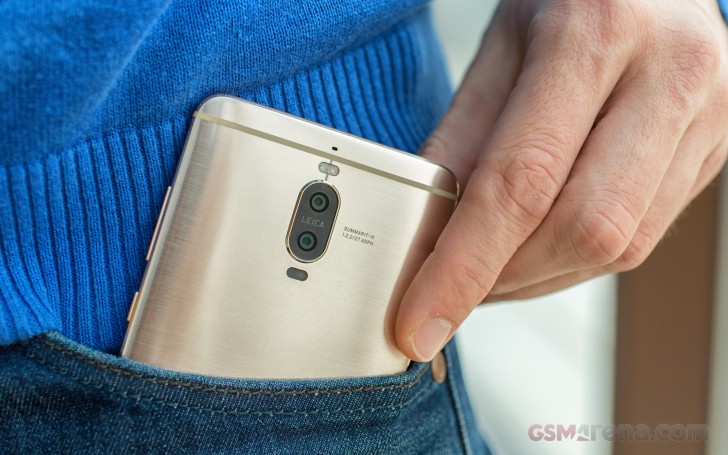 That f/2.2 aperture is not as wide as on other premium smartphones, but Huawei argues that since you have two cameras, they capture double the light.
As for the image quality, detail is abundant without any oversharpening and textures are rendered in a very natural way.
The Mate 9 Pro's black and white images are contrasty and pleasant looking, but the monochrome camera is more of a specialty tool, and unless you love monochrome photography particularly, you are unlikely to use it all that often on its own.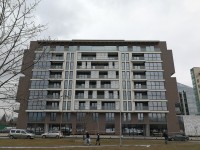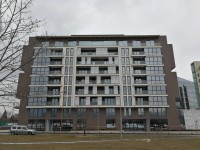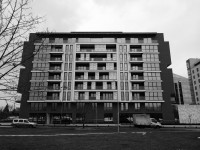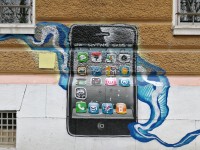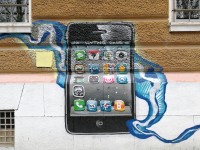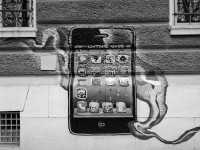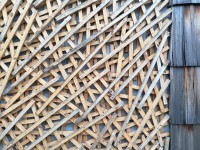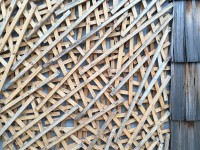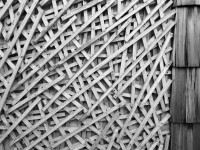 12MP color samples • 20MP color samples • 20MP monochrome samples
Thanks to the depth information the Mate 9 Pro can gather from its two cameras, it can try and reproduce the blurred background of a proper portrait lens. The feature is accessed from the Wide aperture mode toggle and lets you simulate apertures from f/0.95 to f/16.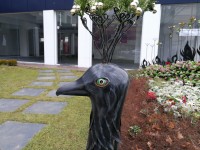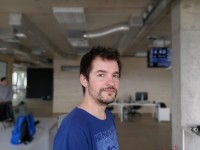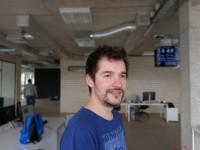 F/0.95 sample • F/4.0 sample • F/6.3 sample
The Mate 9 Pro does an admirable job with low-light settings, preserving detail and, to a certain extent, color. But only if you shoot close-ups as was the case with our Picture Compare Tests. If you are going after landscape samples, the dusk photos are fine, but the night images quite often lack sharpness due to either focusing issues or camera shake even though the Mate 9 Pro is equipped with plenty of tools to help it get them right.
Among those tools is the Light painting mode, which includes four sub-modes: Car light trails, Light graffiti, Silky Water and Star track.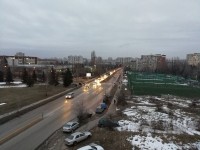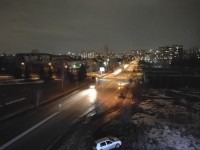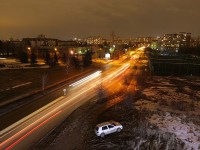 12MP dusk sample • 12MP night sample • 12MP tripod sample, 4s • Light Painting - Car Trails, 34.3s
The Mate 9 Pro's front-facing camera is an 8MP f/1.9 shooter with autofocus. It produces great results in daylight with plenty of detail and pleasing colors, and also quite good dynamic range. On occasion, the Mate 9 Pro's selfie cam may choose to focus on the background instead of your face, so it's worth keeping an eye on the final images.
There's a beautification feature that, when dialed up to the extreme, does a remarkably cartoonish and overexposed rendering of reality with oversaturated colors and smeared details.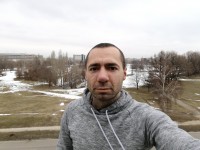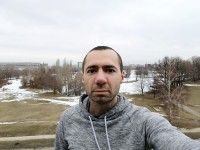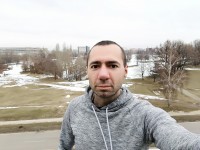 Normal selfie • Beauty level 5 • Beauty level 10
Video camera
The Huawei Mate 9 Pro encodes its 4K videos using the H.265 codec. It allows for a lower filesize at roughly the same quality, but H.265 is still a rarely used codec and doesn't work for YouTube. 1080p videos use the more standard H.264 compression, so they're YouTube-friendly.
4K videos are sharp and detailed and exhibit good contrast and pleasing colors - the video output is punchier than how reality looks like.
Software
The Huawei Mate 9 Pro runs on the latest Android 7.0 Nougat. As usual, you get a healthy dose of Huawei customizations behind the EmotionUI name or EMUI. The proprietary overlay is a brand-new version 5.0, which reuses a lot from previous iterations but also introduces a few changes.
First, you can set up a Private space, which you can access with a different fingerprint. The data stored there is independently encrypted, and Huawei says it's inaccessible to the other users. Sadly, you can have only one Private space per device.
In addition to that you can have two app instances for some social apps so you can access two accounts simultaneously.
The notification area is a 50/50 mix between stock Nougat and Emotion 5.0. Huawei has tweaked the look of the quick toggles and added the auto-brightness switch, which Google so stubbornly refuses to keep in plain sight.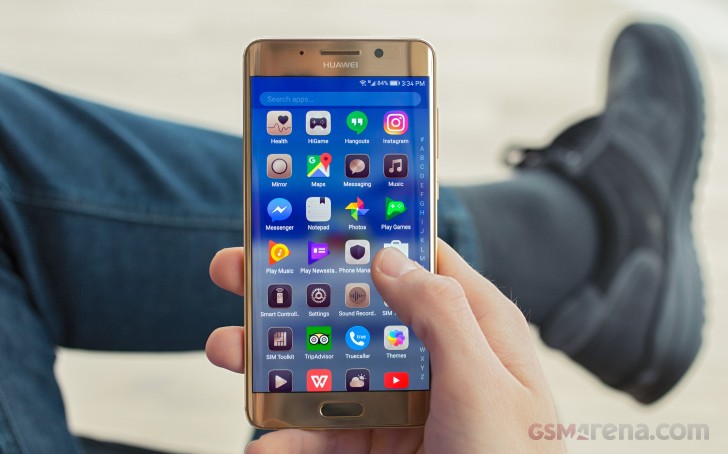 Throughout the interface you get contextual menus with relevant options right at the bottom of the screen above the navigation bar - hugely convenient for single-handed operation. The universal drawer that pulls out from the left side of Google apps is a lot better suited for left-hand use than right-hand, and even for lefties some of the higher-placed options are still too far away.
The UI is completely themeable too.
Finally, there are various advanced features - multi-window, motion and voice control, flip and knuckle gestures, among others.
Benchmark performance
The Huawei Mate 9 Pro is powered by the Kirin 960 SoC, developed by the in-house chipmaker HiSilicon. The main processor within the chipset consists of a quad-core Cortex-A73 cluster clocked at 2.4GHz, plus a quad-core array of the less-powerful Cortex-A53 cores ticking at 1.8GHz. The Cortex-A73s boast a 30% power efficiency compared to the previous A72 design, while also promising improved performance.
The new Mali-G71 GPU can't shine because of the higher QHD resolution. It was great for the Mate 9's 1080p screen, but it isn't acing any GPU tests on the Pro model. In some of our tests it didn't outrun the competition as expected, but in applications that can benefit from the Vulkan graphics API support, it's a great performer.
Huawei Mate 9 Pro has the fastest processor around, while its graphics skills are very good, though fall short of the excellent mark. The Mate 9 Pro is a pure-bred flagship with stutter-free performance and great multi-tasking potential thanks to those six gigs of RAM. The benchmarks show it is a great all-round performer and we only have overwhelmingly positive real-life impressions.
Wrap-up
Huawei Mate 9 Pro is a wonderful conclusion to the Mate 9 series, meeting the market's demand for a premium twist on all recent flagships. The sole existence of the Mate 9 Pro leaves room for the original Mate 9 popularity to grow and thus sell better by being the more affordable and mainstream model, without giving up on any important features.
There is also another good reason for the Mate 9 Pro existence - it gives you the opportunity to own the Porsche Design edition without actually paying double for the premium Porsche Design logos. And the new dual-curved AMOLED screen, the completely different design, and the increased memory are worth the extra $100 over the original Mate 9.
Its AMOLED screen may not be Samsung-grade in color accuracy and sunlight legibility, but it does surpass most of the current crop of flagships. And the GPU may not be acing the tests, but the processor is top of the line. The rest is quite on par - a memorable design, an amazing camera experience with a great creative potential, a superb battery life, loud stereo speakers, and the pleasant Emotion UI.
The real head-turner remains the camera. Episode 2 of the Huawei-Leica collaboration brings a higher resolution 20MP monochrome shooter to accompany the 12MP regular RGB one. The two also work in unison to deliver 20MP color shots (almost as good), but stick to 12MP color or 20MP B&W, and you won't be disappointed.
Huawei Mate 9 Pro
Pros
Cons

Top quality design and build
Excellent AMOLED display
Solid battery life across all tests
Excellent audio performance; great speakers
Class-leading CPU performance, enough GPU punch
Great camera skills and quality, ready for creative photography

An all-too-familiar design
No FM radio
No dust or water-proofing
The display could have been brighter
The Huawei Mate 9 Pro is a fancy device that leaves a lasting positive impression, and easily likable either because of its design, screen, performance, or camera. Or all of these. The only thing stopping the Mate 9 Pro of being a best-seller is the limited availability, which is probably due to the imminent P10 launch. Its fate will be sealed at the upcoming MWC - either overshadowed by the P10 or standing out in spite of it.
Huawei Mate 9 Pro
Total GSMArena score
4.6 / 5
| | | |
| --- | --- | --- |
| Design and build quality | | 3.5 |
| Display | | 5.0 |
| Battery life | | 4.5 |
| Audio | | 5.0 |
| Photo camera | | 5.0 |
| Video camera | | 5.0 |
| Software | | 5.0 |
| Benchmark performance | | 4.5 |
| Coolness | | 4.5 |
N
I bought this phone recently on sale $475, changed from iPhone 6 plus, why did I wait so long. This is a great phone and getting used to Android is not such a major issue. Great overall experience , brilliant screen, very quick and super camera and...
S
I have been using this phone for few weeks and you have you have missed critical issues badly. Software lacks speed, 6/10 Email Stock is terrible to use as there are no options to insert attachment(s) from other sources 5/10, and Stock M...
S
I have been using this phone for few weeks and you have you have missed critical issues badly. Software lacks speed, 6/10 Email Stock is terrible to use as there are no options to insert attachment(s) from other sources 5/10, and Stock M...