Pretty good 13MP camera
Huawei hasn't really been experimenting in the camera department all too much, or at least on paper. 13MP seem to be the sensor of choice lately, with only a few exceptions like the Honor 7 and P8max breaking away from the crowd with higher resolutions. The Mate S follows the same trend and is fitted with a 13MP BSI sensor with, sized at 1/2.6' and an f/2.0 aperture lens.
But having less pixels at your disposal is definitely no reason to dismiss a camera. Just look at the LG V10, which offers superb quality with 16MP hardware or the universally praised iPhone, which only recently broke the 10MP mark. As any photographer will tell you, there is a lot more to consider and it is all in the details, which the Mate S has plenty of.
The aforementioned sensor is reportedly equipped with an RGBW array for improved light-gathering capability, highlight rendition in high-contrast scenes and lower noise in low light. There is also optical image stabilization on board, capable of correcting for up to 1.2 degrees of shake. And the camera itself is complimented by a dual-tone LED flash and Sapphire crystal front lens for added protection.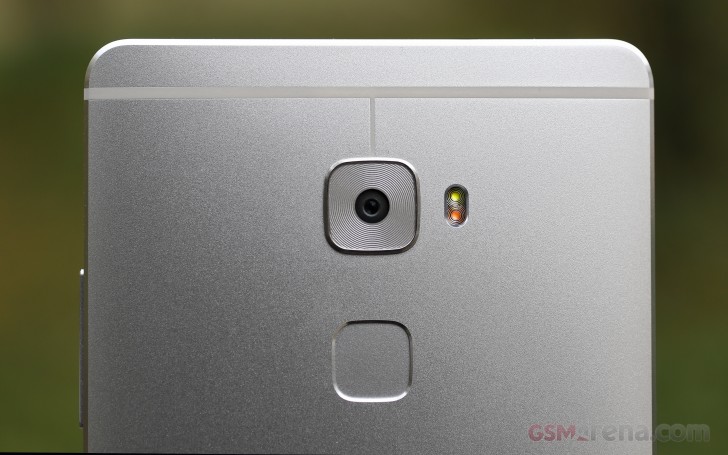 The camera interface is a very clean and simple. On each side of the virtual shutter button you get swipe controls that will take you into the photo, video, Light painting, Beauty and Time-lapse modes. To activate the Burst mode you just need to press the camera shutter longer.
A few things have been moved around since previous version of the camera app. On the left side is an advanced menu where you can choose from more shooting modes such as HDR, Panorama and adjust things like object tracking, smile shutter, touch to capture switch, geo-tagging on/off, ISO, white balance, and more. Also the All-focus mode has been moved to this menu and there are modes for document shooting, Super night shots and Watermarks.
But if you really want to see the full potential of the camera under your fingertips, there is manual mode, referred to as Pro camera. It offers extensive control over the camera through and through, all organized in a nifty interface, complete with smooth animations.
You can adjust pretty much anything like focus length, ISO, shutter speed and white balance.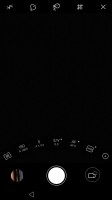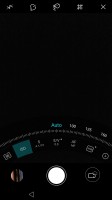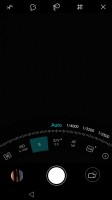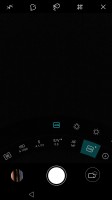 Pro camera mode is truly powerful
We do have one small grudge with the camera and the viewfinder in particular. It seems to be slightly smaller than the actual photo, which is hardly a problem, unless you are trying to frame something as precise as possible.
The all focus mode is similar to Refocus on the Lumia phones - your phone takes a few pictures of the same scene and allows you to choose the focus later, including all in focus. It works nice and hiccup-free.
The Huawei Mate S camera captures really decent photos, with plenty of resolved detail, accurate colors and edge to edge sharpness, with a maximum resolution of 4160x3120 pixels. Noise is also kept in check. Overall Shots came out crisp and clear.
The HDR mode works great too, bringing up even more detail in the shadows, without sacrificing the image quality. The effect is nice and subtle, but it is heavily dependent on the lighting conditions and triggering it sometimes resulted in no effect whatsoever, or an undesired amount of darkening.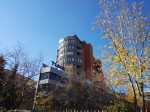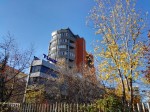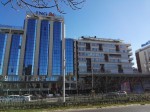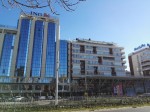 HRD mode off • HDR mode on • HRD mode off • HDR mode on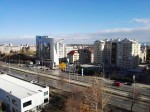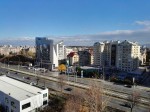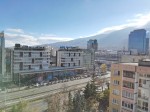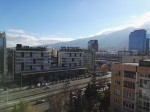 HRD mode off • HDR mode on • HRD mode off • HDR mode on
Up close, the Mate S does a pretty good job of focusing as well. Here are a couple of macro photo to prove it. It has no problem focusing from an inch away.
The RGBW sensor is intended to get the best out of low-light environments and the results are pretty good. We took a few shots after dark and were pleasantly surprised by the level of detail the phone picked up. Noise is also kept at bay quite well.
To make things even more-interesting, Huawei has bundled a special Light painting mode in the default camera application. It produces stunning results. No matter how long you take to complete your creation, the rest of the scene seems to stay clear and sharp and doesn't change exposure. Here is some light art we made ourselves (we're not terribly good with this as you can tell). Interestingly, it makes a mirrored image so you can write in front of the camera and the words come out readable.
There is also a Light trails mode, which operates much like the Light Painting but doesn't reverse images. It captures the scene with the correct exposure and from there it keeps adding the light trails of the passing cars for as long as you like without any risk of overexposing the scene.
Huawei has always had a way with panoramas. Mate S takes high-res panorama images, with great stitching, excellent contrast and very good detail levels. It is among the best devices we would pick for panorama purposes, just like the Ascend Mate7 or the P8, bested only by the Apple iPhone 6 series.



Huawei Mate S panorama samples
The 8MP front camera produces nice shots with a lot of detail as well. Selfies come out good and the addition of a front-facing LED is really handy to bring in some much needed light at night. The camera app also has a "Beauty mode" enabled by default when you flip to the front camera and it works as advertised, although results are somewhat disturbing. Here are a couple of selfie samples.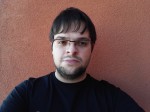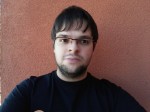 Selfie sample • selfie with beauty mode
Decent 1080p video recording
The Huawei Mate S offers 1080p videos at 30fps. Sadly, there's no 4K recording, although the hardware seems more than capable to handle it (Hopefully, this will finally change with the new Kirin 950 SoC). There is a dedicated viewfinder for clips and, unlike the photo one, it seems to match up with the actual field of view.
Videos are stored as MP4 files and have a bitrate of around 10Mbps for 1080p resolution, 12 Mbps at most. There's stereo sound at 96Kbps, but the framerate varies quite a bit, though generally stays closer to 29fps than to the pivotal 30.
In comparison the Ascend Mate7 put out a solid 25Mbps 1080p video at 30fps from its 13 MP camera. The Huawei P8 however suffers from the same bitrate limitation as the Mate S.
As a result of the reduced bitrate, videos taken with the Huawei Mate S are quite lacking in detail and sharpness (also like the P8's videos). Once again - the dynamic range is pretty bad and we really expected more resolved detail from such a premium phone.
Here is a sample we've uploaded on YouTube for you.
You can also download a 1080p@30fps untouched video (11s ~ 13MB)
Video quality comparison
The Huawei Mate S might not shoot the best video around, but it still did quite well in our comparison test. Ever since EMUI 3.1 made its initial move to Android Lollipop with the P8, we have been waiting for a fix for the sub-par video recording quality, but, sadly, it is yet to come. Despite the big jump to Android 5.1.1 found on the Mate S, the phone still underperforms in this area. Once again, until this issue is remedied, we can hardly recommend it based on video recording qualities alone.