Futuristic foldable 8-inch, 90Hz display
The foldable display on the Mate X2 is undoubtedly the star attraction of the show. We already gushed about it and Huawei's Teardrop hinge design in the design section. It is still worth reiterating just how impressively flat the panel is when unfolded. The crease can barely be felt with a finger, and you'd have to look at the panel at a specific angle to make it out.
The finish on the foldable panel is also one of the smoothest ones we have encountered. It is still far from glass or even smooth plastic in terms of feel, but the touch drag is very low for a display of this kind. Smudges are still an issue on the surface, though, and you will need to frequently and carefully clean it up.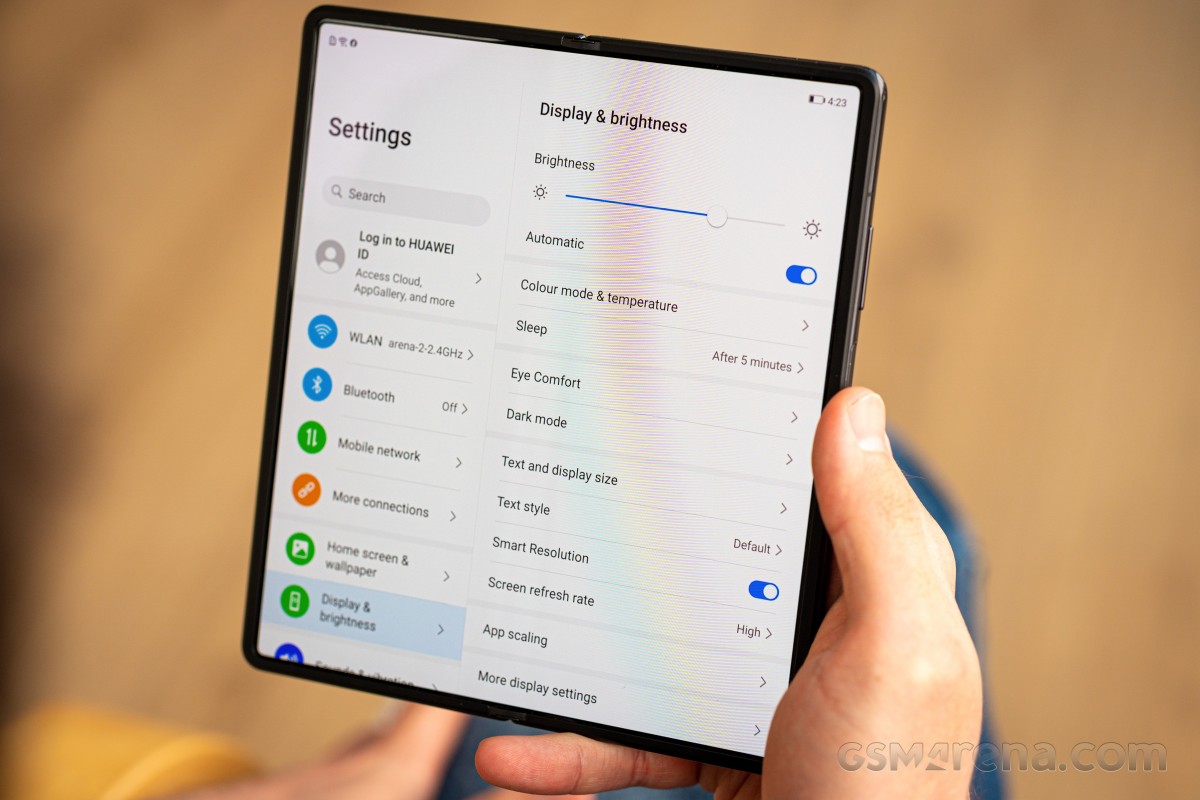 Another thing worth noting about the panel on the Mate X2 is that Huawei includes a magnetically applied nano-optical layer to reduce glares. Looking at the Mate X2 display next to the Samsung Galaxy Z Fold2, we can indeed notice the difference in surface texture. We would say that the Mate X2 handles glare from outside light sources better and with fewer reflections. Any reflection from the display looks like something out of a puddle of motor oil. But that's just par for the course with current foldable display tech.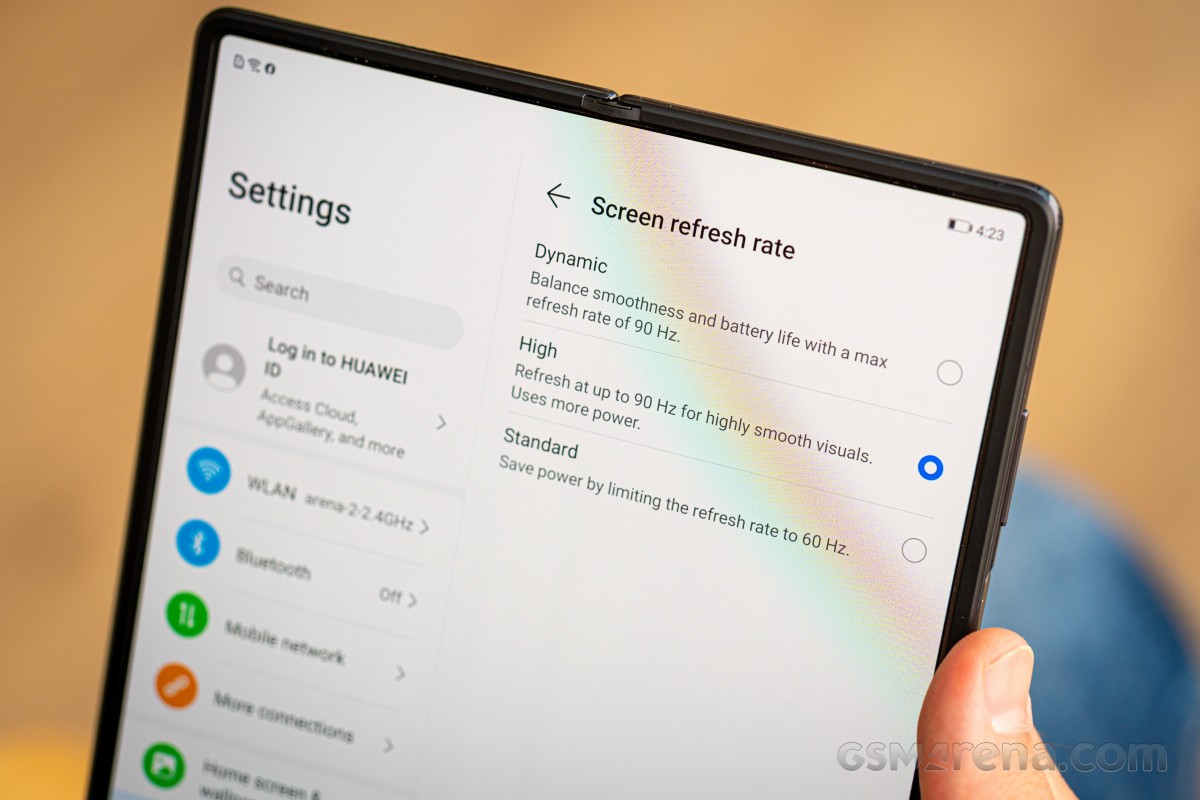 In terms of brightness, the internal panel of the Mate M2 is quite impressive.
In the default "Vivid" mode, we measured a maximum bightness of 469 nits.
Display test
100% brightness
Black,cd/m2
White,cd/m2
Contrast ratio
Samsung Galaxy S21 Ultra 5G (Max Auto)
0
1023
∞
Xiaomi Mi 11 (Max Auto)
0
926
∞
Huawei Mate 40 Pro (Max Auto)
0
807
∞
Huawei P40 Pro+ (Max Auto)
0
760
∞
Samsung Galaxy Z Fold2 (cover display, Max Auto)
0
741
∞
Samsung Galaxy Z Fold2 (Max auto)
0
714
∞
Xiaomi Redmi Note 10 (Max Auto)
0
682
∞
Huawei Mate X2 (cover display, Max Auto)
0
601
∞
Huawei Mate X2 (Max Auto)
0
542
∞
Sony Xperia 1 II (Max Auto)
0
538
∞
Xiaomi Mi 11
0
498
∞
Huawei Mate 40 Pro
0
485
∞
Xiaomi Redmi Note 10
0
475
∞
Huawei Mate X2 (cover display)
0
472
∞
Huawei Mate X2
0
469
∞
Samsung Galaxy Z Fold2
0
461
∞
Samsung Galaxy S21 Ultra 5G
0
458
∞
Huawei P40 Pro+
0
455
∞
Huawei Mate Xs
0
448
∞
Samsung Galaxy Z Fold2 (cover display)
0
425
∞
Huawei Mate Xs (Unfolded)
0
413
∞
Sony Xperia 1 II
0
333
∞
The Mate X2 has a max auto mode, as well. On the main display, we measured a maximum of 542 nits in bright light.
There are just two color modes on the Mate X2 - Normal and Vivid. You can also do custom white point adjustments to fine-tune it to your preference. Generally speaking, Vivid has a wider color gamut but is not meant to be color accurate. Instead, it delivers that "punchy" OLED look. Interestingly enough, Huawei has decided to lean a lot more on colder colors, like blue and cyan and boost those more than reds and greens. You can tell that immediately.
The Normal color mode claims to be able to automatically switch between a color profile meant to be accurate against sRGB and one for DCI-P3, depending on what is being displayed on the screen. We tried our best to test that automatic behavior but never actually managed to get a DCI-P3 profile.
That being said, in Normal mode, the main display on the Mate X2 is color-accurate against sRGB. Not the most color-accurate display we have seen, but still making the cut. Even at its max auto-brightness of 542 nits, the main display managed to remain sRGB color-accurate. Impressive.
The Mate X2 does not advertise any HDR support for its display. The OS reports no HDR either. That is an unfortunate omission, compared to the Samsung Galaxy Z Fold2 and its HDR10+ certification. Making matters worse, still, with no Google Play Store available, we were forced to sideload the Netflix app, which might explain why it only offers SD playback, even though the Mate X2 has Widevile L1.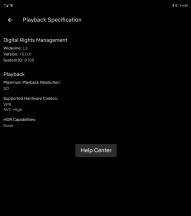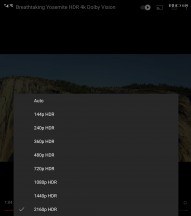 Netflix playback support, YouTube HDR
Weirder still, once we did manage to get Google services working, to some extent, with a third-party virtualization application and we installed YouTube, we did get HDR options in the quality menu. And, indeed, the color profile appeared to change when toggling to and from HDR. Colors didn't look washed-out either, which is characteristic of playing back HDR on a non-HDR display. The whole HDR playback situation is pretty-much up in the air. You might be able to get it to work with enough tinkering. We can't say for sure.
Actually, watching content on the main display of the Mate X2 is a glorious experience, but one that isn't devoid of bugs. For instance, some apps seemed to have input issues in "landscape" mode that were not there in "portrait".
We also wished there was an option to shift the image instead of always having it centered in the middle with the crease going down the middle.
On the flip side, you can pretty much choose which device and crease orientation you personally prefer since the panel has an 8:7.1 aspect ratio, and both orientations produce similar actual size images for a standard 16:9 video. Speaking of image size, with a resolution of 2480 x 2200 pixels and 413 ppi, the foldable display looks perfectly sharp and is great for multimedia consumption in that regard.
6.45-inch, 90Hz OLED cover display
Huawei has managed to fit a massive 6.45-inch cover display on the Mate X2. This one has a resolution of 2700 x 1160 pixels, which works out to 456 ppi, on a much more traditional 21:9 aspect ratio. The cover display also matches the main one in terms of refresh rate at 90Hz, with an even higher touch sampling rate - 240Hz on the cover and 180Hz on the main panel.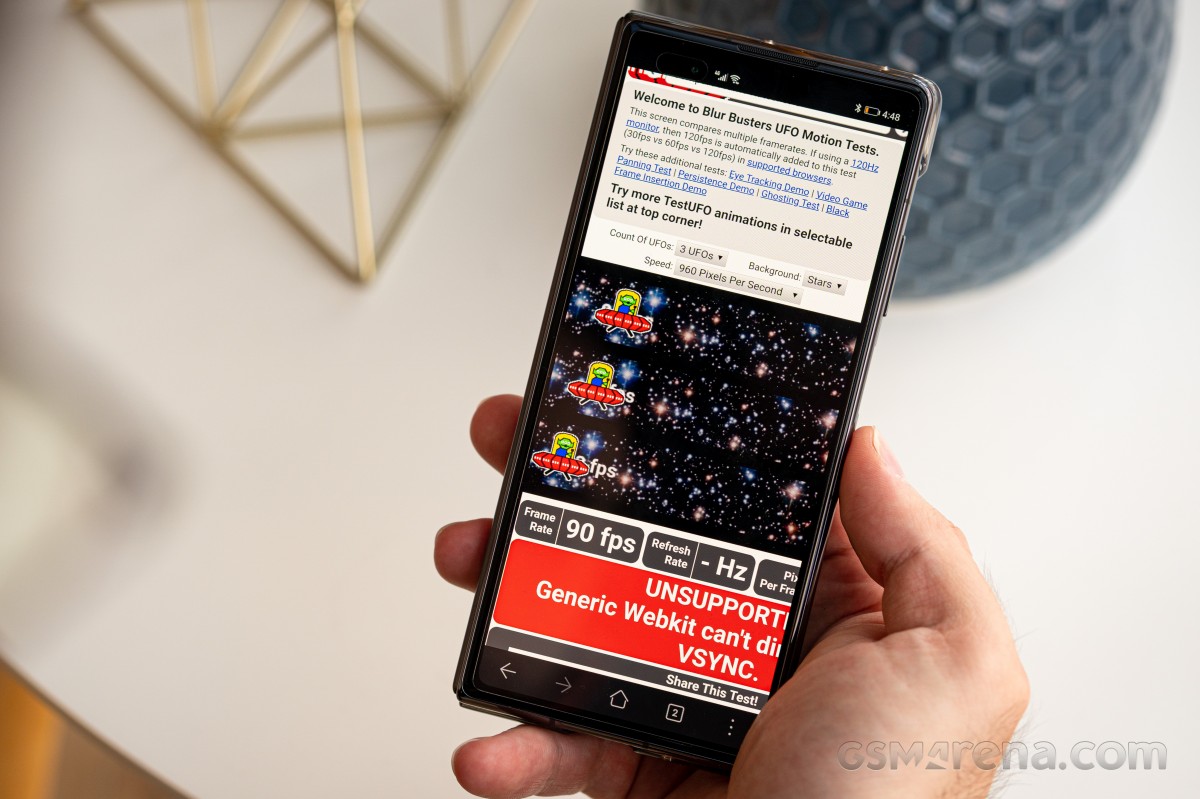 Just like the main one, this display is also OLED. Quite expectedly, due to its traditional nature and smaller size, it has an even higher max brightness than the foldable panel. We measured a maximum of 472 nits in regular mode and 601 nits in Max Auto. Not chart-topping by any means, but enough for good outside usability in the sun. We have included its measurements in the above table.
The Mate X2 actually lacks a separate setting for its two displays. While this limits the amount of tinkering you can do, it does keep things simple and straightforward. Huawei has done its best to synchronize the brightness sliders as much as possible, and the same goes for the color modes.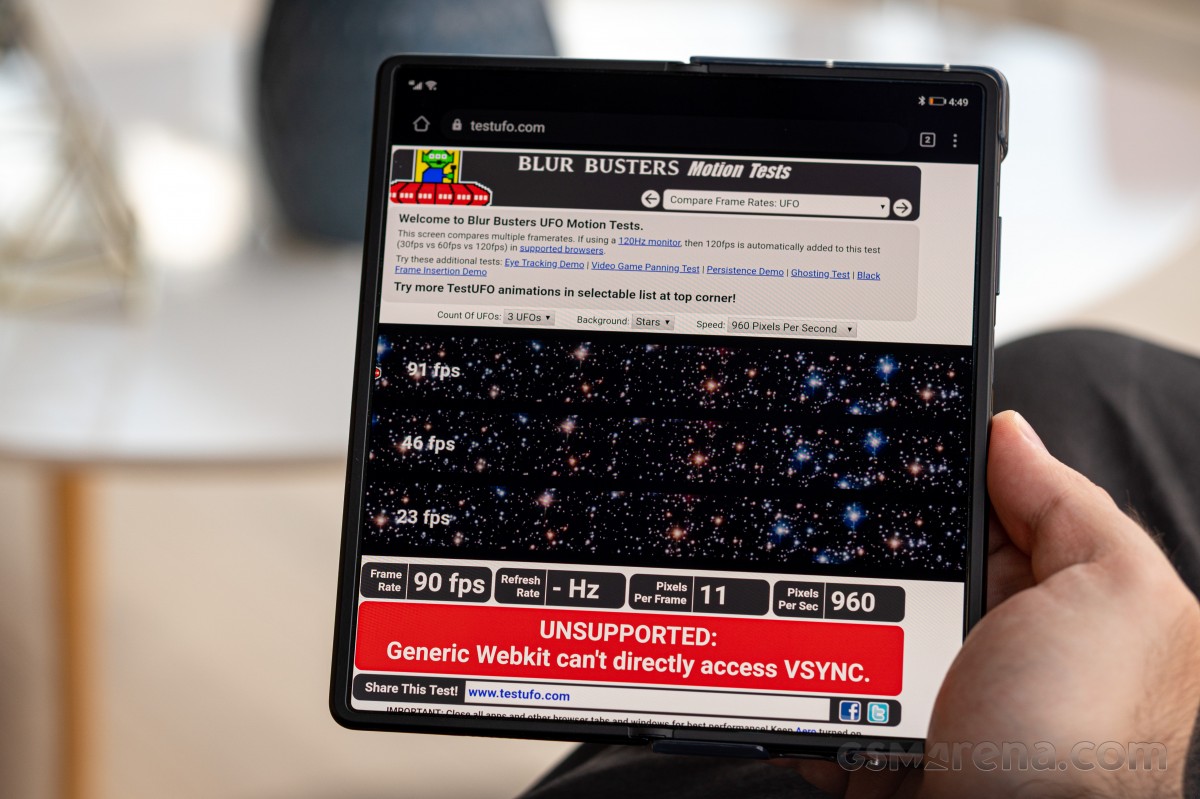 Just like the main display, the cover one has a punchy color profile in Vivid mode and gets about as color-accurate against sRGB in Normal mode.
Huawei is not disclosing what kind of protective glass it is using on the outside of the Mate X2, so keeping the factory-preinstalled protector is great for some extra peace of mind.
This is a good place to mention that transitioning between the main and cover display in both directions is surprisingly smooth and trouble-free for most apps.
The Mate X2 does include a comprehensive menu for managing app scaling on a per-app basis if you do run into any trouble. For the main display, you can choose between full-screen, 4:3 and 16:9 scaling. The cover display just has a toggle for whether to force full-screen mode or not.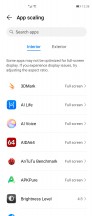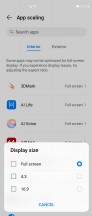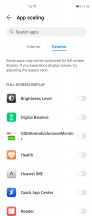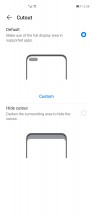 App scaling options and hiding the camera cutout
By the way, if you find the selfie camera cutout unsightly, you can choose to disable that portion of the display in software and just leave it black, hiding the hole at the expense of some vertical real estate, of course.
High refresh rate handling
The Mate X2 just has what we would consider "basic" high refresh rate, for lack of a better term, maxing-out at 90Hz. In contrast, the Samsung Galaxy Z Fold2 goes up to 120Hz on its main panel, but just 60Hz on the cover display. The Mate X2 has 90Hz all-around and just like the rest of the display settings, you can only set refresh rate system-wide. There are no per-display controls. Again, good for simplicity, but perhaps not ideal for battery conservation.
On the plus side, Huawei has a solid and versatile set of refresh rate options. Standard and High are simple and straight-forward. They just set both displays to 60Hz or 90Hz, respectively and just leave it there. No automatic adjustment, no funny business. Well, except for some apps, notably Google Maps and the Camera app and those that use the maps UI or camera viewfinder that require 60Hz to function properly. High refresh rate mode still drops down to 60Hz in those particular edge cases to ensure proper operation.
The third option is Dynamic. This is how you get Huawei's automatic switching logic. For the most part, said logic makes sense. Generally, the phone will try to stick to 90Hz for the UI itself and the majority of apps.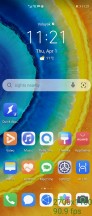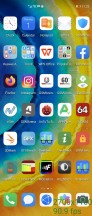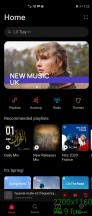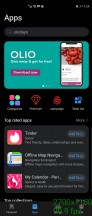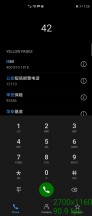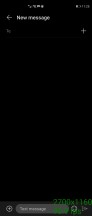 Running at 90Hz: UI • UI • Huawei Music • AppGallery • Phone • Messages
Huawei Video works at 60Hz throughout, which is more energy-efficient than leaving it at 90Hz, even if the menus could have benefited from 90Hz, with just actual video playback done at 60Hz. The Netflix app we managed to sideload also runs at 60Hz.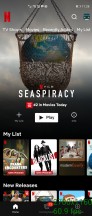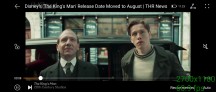 Running at 60Hz: Netflix • Huawei Video
The default Gallery app has a more sophisticated and neat logic for its refresh rate - sticking to 90Hz for extra smoothness throughout and only toggling down to 60Hz when you play a video. This is the ultimate behavior for such an app.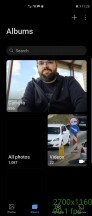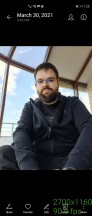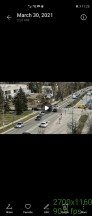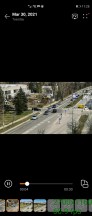 Automatic refresh rate switching in Gallery
For many other apps, the refresh rate situation is kind of a wash and a bit inconsistent app to app. All of the browsers we tested ran at 90Hz. So did the File manager, Weather app, WPS office, IR remote control app and the major social networks we tried, like Facebook and Instagram.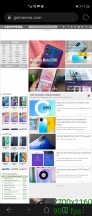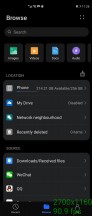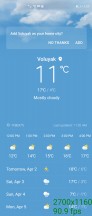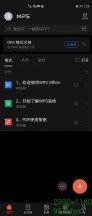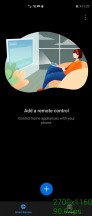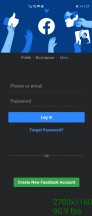 Running at 90Hz: Browser • File manager • Weather app • WPS office • Remote control • Facebook
Then there were quite a few apps that inexplicably ran at 60Hz, like the default Peral search, the Calculator and our own GSMArena app, which we know behaves perfectly fine running at high refresh rates on other devices.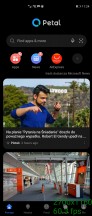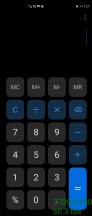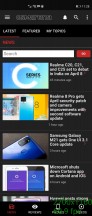 Running at 60Hz: Petal search • Calculator • GSMArena app
Despite these idiosyncrasies, it is fair to say that Huawei's automatic high refresh rate behavior is solid where it matters - dropping down to 60Hz for video playback. We can't complain too much. Plus, in case you were wondering, the exact same behavior is also present on the main foldable display, which is a nice extra layer of consistency to have and not worry about.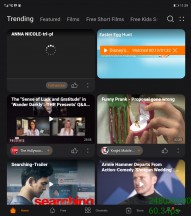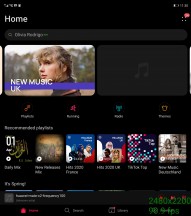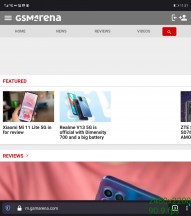 The main display has the same automatic refresh rate behavior as the cover one
Battery life
Thanks in part to its asymmetrical wedge design, the Mate X2 only has a single 4,500 mAh battery and doesn't have to rely on a complicated split battery design. We're going to count that as a plus since a single battery solution will likely be more reliable, plus one larger battery has better longevity than two smaller ones.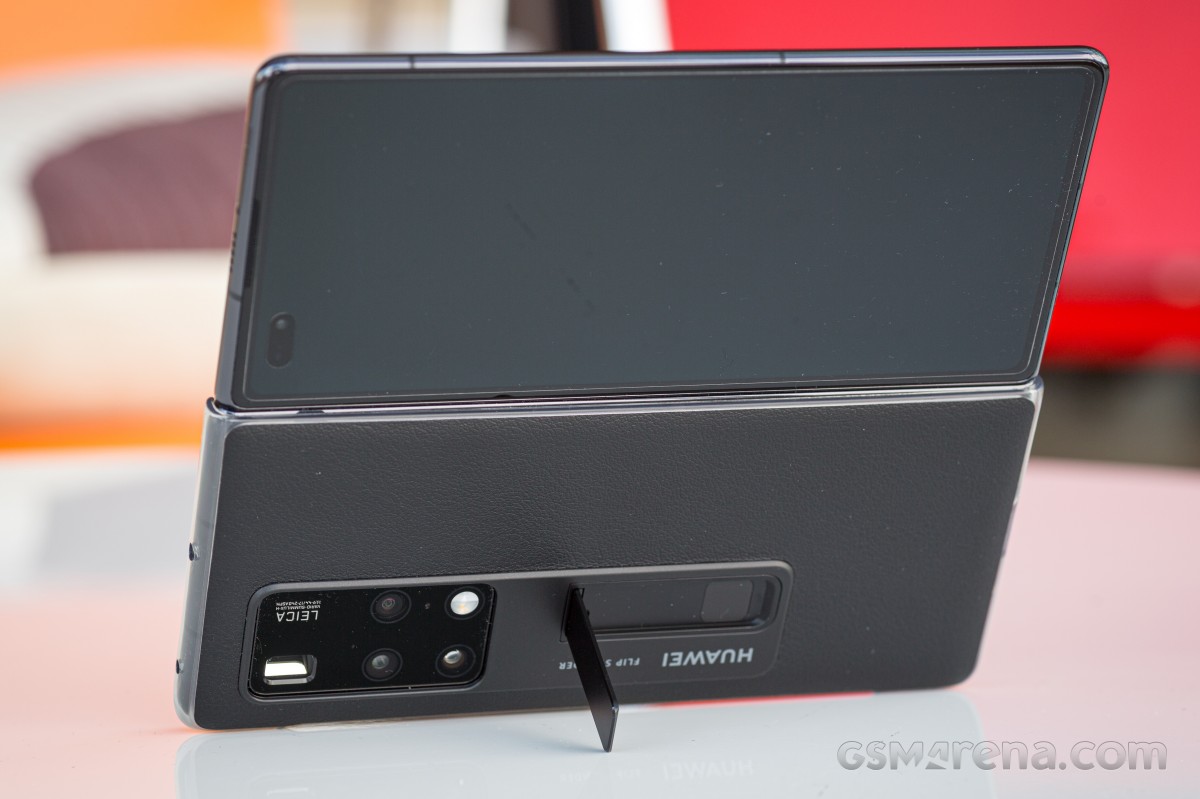 A capacity of 4,500mAh is not a lot in absolute terms, especially so on a device with a huge 8-inch foldable display. Still, we'd call it decent for this particular form factor.
Testing the battery endurance of the Mate X2 was no easy task, particularly the on-screen tests since those had to be run on both the main and the cover display at both 60Hz and 90Hz for the sake of thoroughness.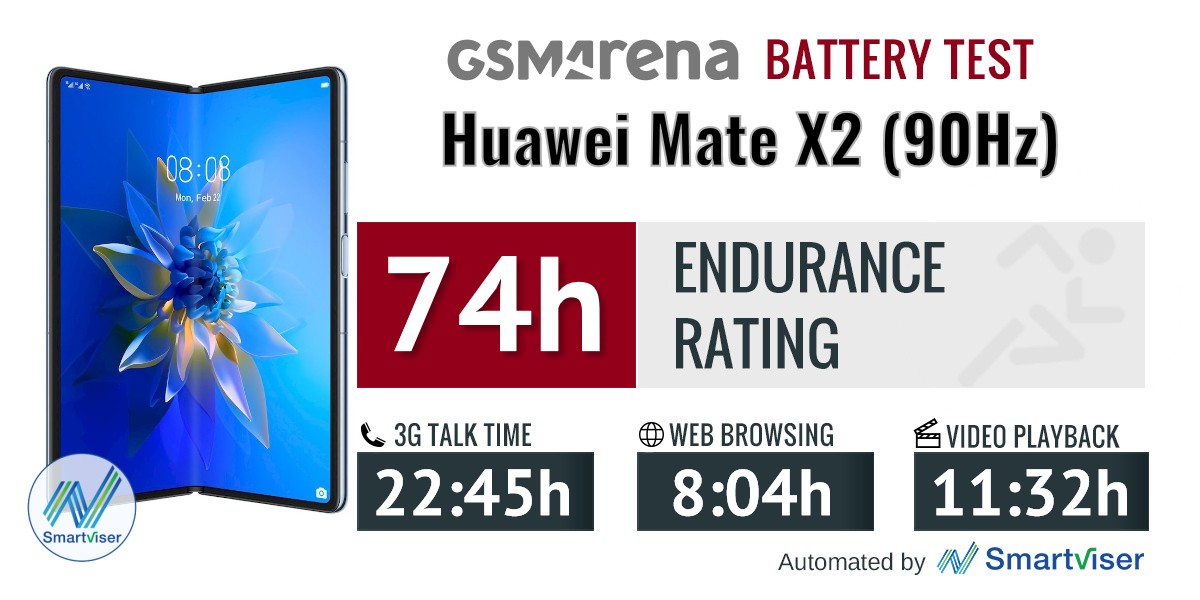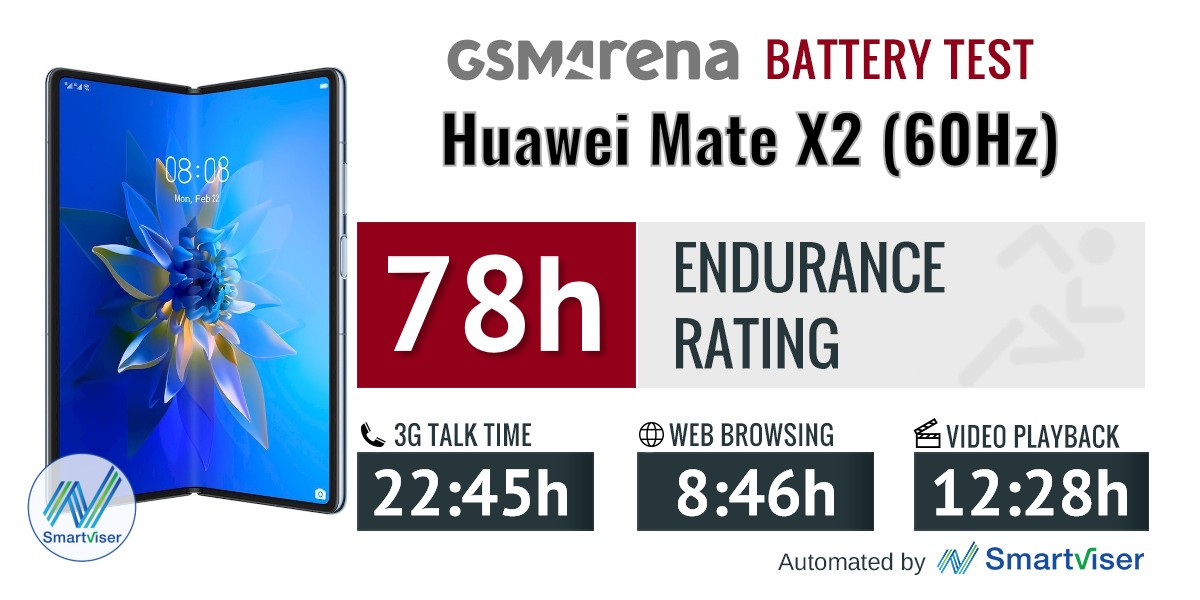 At least the off-screen portion of the testing was straightforward. We went into the review expecting to get call and standby performance similar to those on the Huawei Mate 40 Pro, since that phone also uses the Kirin 9000 5G chipset and a similar 4,400 mAh battery. Indeed, we got nice and consistent numbers from the Mate X2. Always great to see.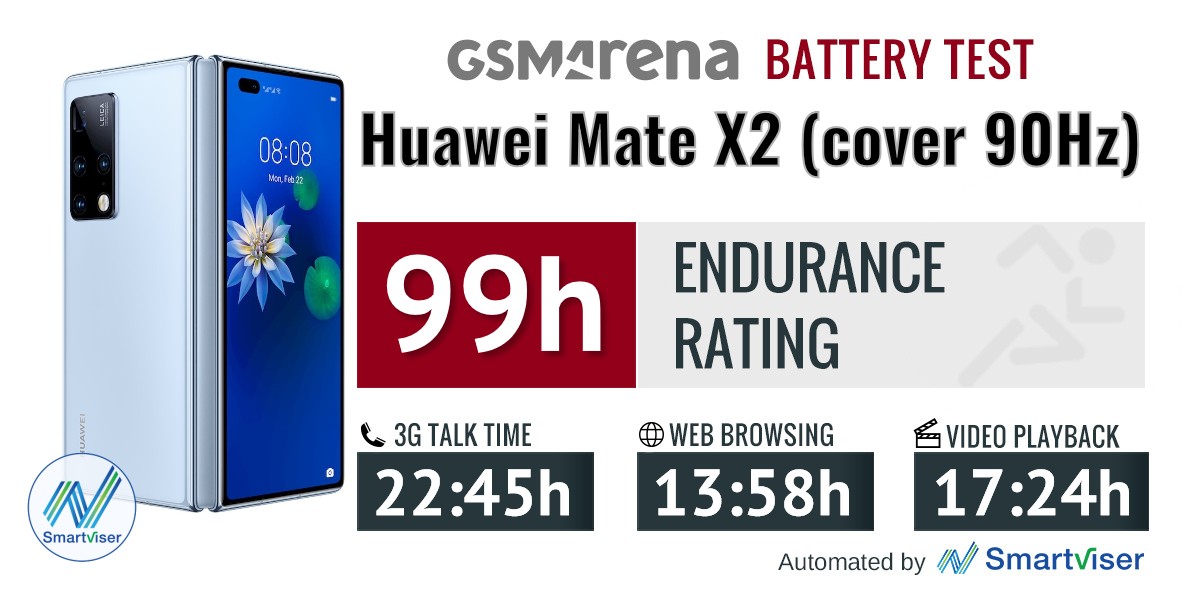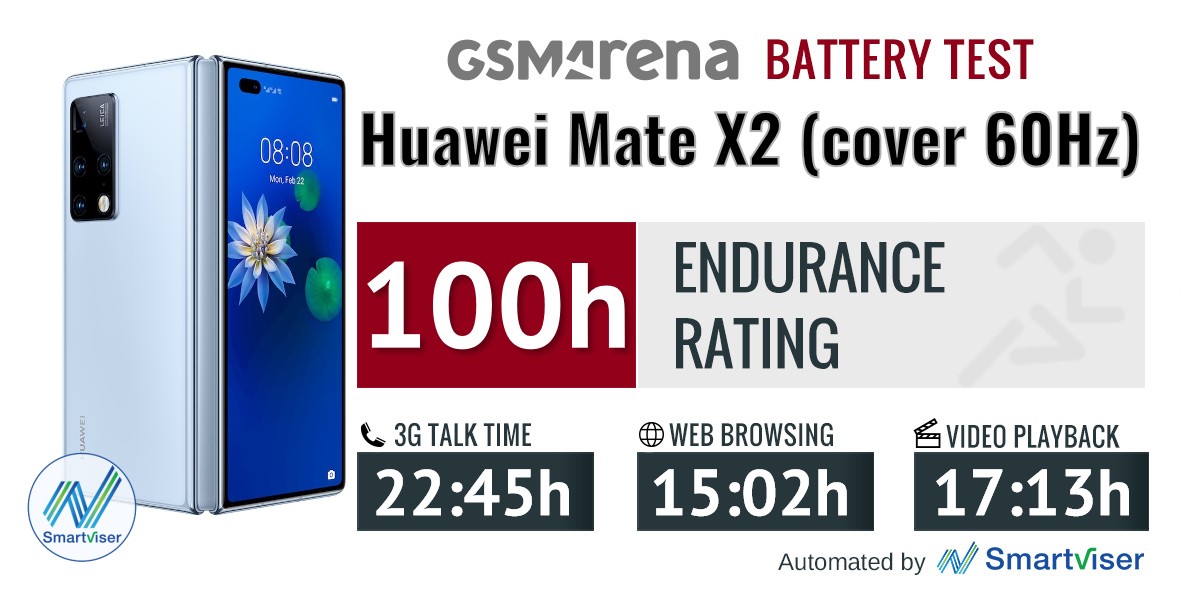 Looking at the on-screen tests, two things become instantly obvious. First and foremost, just how much more power-hungry the internal foldable display is, compared to the cover one. The difference is quite significant. Even so, we have to say that 74 hours is a respectable endurance rating for running the main display at 90Hz.
The other observation is that the jump up from 60Hz to 90Hz is not really costly in terms of battery life. This is a pretty well-documented thing with most high refresh rate panel we have encountered. It is still interesting to note the relative difference in the battery delta between the two displays. 90Hz is clearly costlier on the bigger and more complicated foldable panel. Makes sense.
Finally, it is worth noting that it is unlikely that any one of these four tests will be exactly representative of a typical usage scenario for the Mate X2. Some combination of the two displays and 60Hz and 90Hz will probably be the norm. Hence, you might say we're roughly looking at a mixed endurance score in the 90h range. A very respectable number for such a device.
Our battery tests were automated thanks to SmartViser, using its viSerDevice app. The endurance rating denotes how long the battery charge will last you if you use the device for an hour of telephony, web browsing, and video playback daily. More details can be found here.
All test results shown are achieved under the highest screen refresh rate mode. You can adjust the endurance rating formula manually so it matches better your own usage in our all-time battery test results chart where you can also find all phones we've tested.
Charging speed
The Mate X2 comes with one of Huawei's 66W SuperCharge chargers. The slightly disappointing bit is that it is the Type-A model, as offered with the Mate 40 Pro and Mate 40 Pro+. It comes with a beefed-up USB Type-A to Type-C cable, rated at up to 6A of current. We would have much rather preferred to get the USB Type-C charger that shipped with the Mate Xs. That one was rated for 65W of PD, making it versatile even as a laptop charger, while also being able to supply the Mate Xs with its 55W of SuperCharge charging.
Just like its predecessor, the Mate X2 caps out at 55W of charging via Huawei SuperCharge. It is a speedy setup that managed to get our review unit from dead to 80% in just 30 minutes, with a full charge taking just under an hour.
30min charging test (from 0%)
Huawei Mate 40 Pro (66W)
87%
Xiaomi Mi 11
83%
Huawei Mate Xs
80%
Huawei Mate X2
80%
Samsung Galaxy Note20 Ultra
57%
Samsung Galaxy S21 Ultra 5G
54%
Huawei Mate 40 Pro (65W PD)
33%
Samsung Galaxy Z Fold2 5G
30%
Time to full charge (from 0%)
Huawei Mate 40 Pro (66W)
0:45h
Xiaomi Mi 11
0:50h
Huawei Mate Xs
0:57h
Huawei Mate X2
0:58h
Samsung Galaxy S21 Ultra 5G
1:11h
Samsung Galaxy Note20 Ultra
1:13h
Huawei Mate 40 Pro (65W PD)
1:42h
Samsung Galaxy Z Fold2 5G
1:55h
Coincidentally, or rather not at all, this is almost exactly the charging rate we managed on the Huawei mate Xs. Unfortunately, unlike its Samsung Galaxy Z Fold2 competitor, the Mate X2 does not have wireless charging.
Speaker test
The Huawei Mate X2 has an amazing stereo speaker setup. Once again, the two speakers on the device are quoting the marketing material what Huawei calls "ultra-thin large-amplitude dual speakers". Apparently, they offer 180% more bass and 40% more high-frequency response. Presumable compared to the setup on the Mate Xs.
Whatever Huawei did to the hardware, it worked out nicely. The frequency response on the Mate X2 is truly impressive, especially in the low-end.
At -26.8 LUFS, the speakers get plenty loud as well. Even at full blast, the sound remains clear with minimal distortion.
There isn't anything fancy in the way of software improvements and equalizers on the Mate X2. In fact, we failed to even find a basic equalizer. Huawei Histen sound effects is just for headphones and not the speakers. Still, with a rich sound stage like this, we can't say we miss eq settings all that much.
Use the Playback controls to listen to the phone sample recordings (best use headphones). We measure the average loudness of the speakers in LUFS. A lower absolute value means a louder sound. A look at the frequency response chart will tell you how far off the ideal "0db" flat line is the reproduction of the bass, treble, and mid frequencies. You can add more phones to compare how they differ. The scores and ratings are not comparable with our older loudspeaker test. Learn more about how we test here.