The TET-AN00/TET-AN10 – which is believed to be the Huawei Mate X2 – has received the stamp of approval from TENAA, a few days after passing through the 3C. This means the phone is good to go and the official announcement could be around the corner.
The full information from the certification process has not been published yet. Leaks suggest that the new foldable will keep the screen size at 8", but will switch to an in-folding design (the original X leaves the display outside).
As seen in patent drawings, this change requires a secondary screen to remain outside – a narrow 4.5" panel. The phone will be powered by the latest Kirin 9000 chipset and will support 66W fast charging.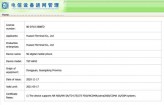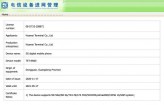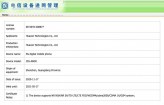 Huawei Mate X2 at TENAA (TET-AN00 and AN10) • Unknown Huawei 5G phone (CDL-A50)
Interestingly, this batch of certifications contains an unknown model, the CDL-AN50. It's another 5G phone and TENAA lists a few specs: 6.5" display, 3,900 mAh battery and the dimensions (162.3 x 75.0 x 8.6 mm). That's rather tall for a 6.5" phone and the battery is on the small side for a device which such dimensions.
This device also went through the 3C, which listed it with a 40W charger. The true nature of the AN50 is still a mystery, however.
?
I love the original Mate X design. Huawei should keep both the X design n call this new design Mate V
F
"That's rather tall for a 6.5" phone and the battery is on the small side for a device which such dimensions." I guess the second phone is probably a clamshell foldable from Huawei
ADVERTISEMENTS