Huawei Mate X posters spotted in Chinese shop, hinting that the launch is near
Samsung is keen on launching an outward-folding phone ahead of the Mate X, but Huawei may be ready to spoil those plans. A store in China was spotted displaying a poster promoting Huawei's first foldable phone (which will also be among its first with 5G connectivity).
The poster doesn't list any dates, but it hints that the launch is near. The president of Huawei's Product Division said in an interview that the Huawei Mate X will be available in China in late July or early August.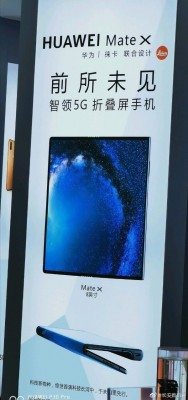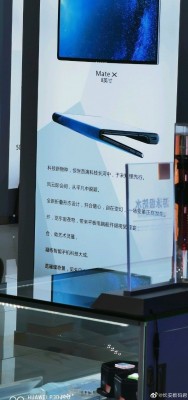 Huawei Mate X poster in a shop in China
Note that this refers to the launch in China. For a global launch, last we heard was September, but the trade ban on Huawei really did a number on its product launch roadmap so there are no certain dates yet.