Back in March after the Huawei P30 series unveiling, we got the chance to take part in a group interview with Huawei Consumer Business CEO - Richard Yu. There, he detailed that the Mate X was his primary device and served him perfectly for work-related scenarios like reading through charts and graphs and browsing the web. Since then Huawei has decided to delay the launch of its first foldable phone to avoid potential hardware failures like Samsung's Galaxy Fold.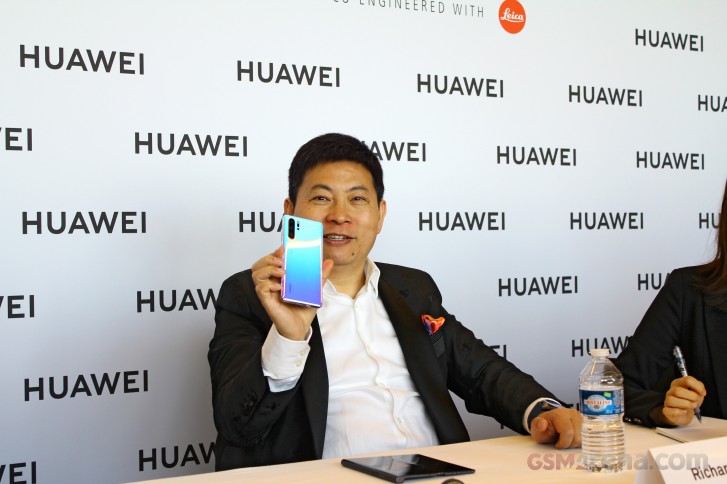 While we wait for the market release, Chinese media members managed to catch Yu with his very own Huawei Mate X at Shenzhen International Airport. When asked about the launch of the device, the CEO replied that "it will have to wait" without revealing more details.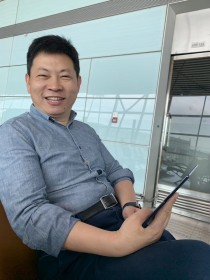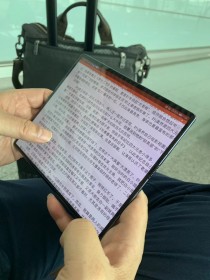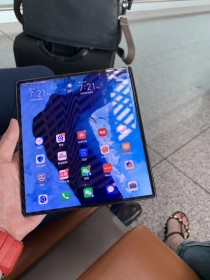 Richard Yu hands-on with Mate X
The Mate X was recently certified by TENAA and was previously scheduled to launch in September this year.
According to other reports the device has entered its final testing phases and could hit shelves in China as early as August. A global launch may take quite a while longer though.
N
Good observant , but the second pic is a different person it's clear that Huawei Richard is sitting next to the person in the second picture.
-
those are not his toe nails I assume, the hand has a red wrist watch band, but 1st image doesn't :p
?
This is off-topic but in China, long fingernails are a status symbol. Long fingernails means that the person is a white-collar, wealthy and doesn't do laborious work with his hands like a peasant.