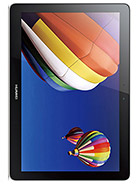 D
It is almost the same as Huawei MediaPad 10 Link.
They changed only the CPU. They even have not increased the RAM till 2MB (((
m
how much and were can i get it,i love it
t
is this tab's camera has flash light
?
is this tab's camera has flash light
r
has this model got 2g voice calling fecility
s
i am looking for a tablet not a costly one. need suggestions. thanks

D
I have this tablet. Huawei doesn't answer my questions. I asked if MediaPad 10 Link get's 4.4 treatment. I think i can't get 4.4. So none of the Cyanogenmod team developing any rom for it. So it's not so good.
D
It has the same specifications as the Asus memo pad 10 me102a.
Total of 50 user reviews and opinions for Huawei MediaPad 10 Link+.