Budget extravagance
Huawei MediaPad 7 Vogue review: Budget extravagance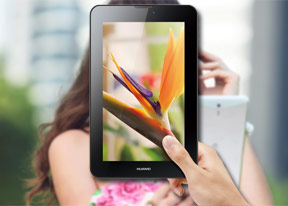 Conclusion
Will a simple game plan and good looks help the Huawei MediaPad 7 Vogue keep its cool in a market that's changed dramatically in the course of a year or so? The original MediaPad may have had a chance against the first Nexus 7. Slim, but a chance nonetheless - and that's something the Vogue cannot even dream of against the new Google tablet.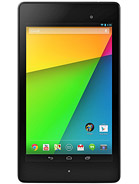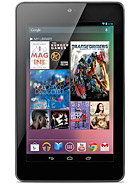 Asus Google Nexus 7 (2013) • Asus Google Nexus 7
Yet, it's not all lost. Huawei might actually know what team to field and who they're playing against. If the Google tablets are well out of reach, why bother with high-res screens and latest-generation processors when they will make it next to impossible to match the Play Store prices.
The MediaPad 7 Vogue has other targets instead. The memory card slot brings an extra dimension to the slate's multimedia consuming nature, and the SIM card is there for the occasional phone call. Not too many tablets have those, let alone both at once. The Samsung Galaxy Tab 3 7.0 easily comes across as a nearly perfect match there. And the fact that the MediaPad 7 Vogue has a quad-core processor against the dual-core CPU of the Samsung slate must be quite the morale-booster.
True, it's of the Cortex A9 variety, which has seen a couple of years of service already, but it does have a clear edge over the dual-core Marvell chip inside the Galaxy Tab, at 1GB of RAM each. Both devices run Android 4.1.2 Jelly Bean out of the box.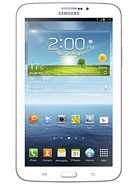 Samsung Galaxy Tab 3 7.0 P3200
The other seven-inchers that are more up the Vogue's alley include the likes of the ASUS Fonepad and the Lenovo IdeaTab A2107. The Atom-powered Fonepad boasts an WXGA screen and takes heavily after the original Nexus 7. The Lenovo tablet has a single-core CPU ticking inside and we're not sure of its prospects of getting Jelly Bean. Both gadgets have full telephony support.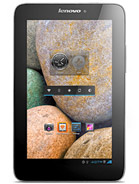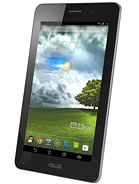 Lenovo IdeaTab A2107 • Asus Fonepad
All in all, regardless of its shortcomings, the Huawei MediaPad 7 Vogue manages to balance value and performance, looks and price. It's not as snappy as we would've liked, and its display pins it right at the bottom of the tablet food chain. Still, the full telephony is a nice, and rare, feature to have. The expandable memory and solid build check off the right boxes, too.