Budget extravagance
Huawei MediaPad 7 Vogue review: Budget extravagance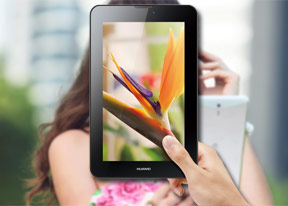 3.2MP camera fails across the board
The Huawei MediaPad 7 Vogue has a 3.2MP fixed focus camera for maximum image resolution of 2048 x 1536 pixels. Unsurprisingly, Huawei hasn't included an LED flash to go with the slate's camera.
The camera interface looks pretty standard - you get a still/video camera toggle, a virtual shutter and a shortcut to the gallery on the right. The fun stuff is on the left side - you get multiple shooting modes (we'll cover those in a second), color effects and general settings.
On the top left, there's just one button for switching between the front and rear cameras. In terms of shooting modes, the MediaPad 7 Vogue doesn't have any. You can fiddle with the camera's exposure, contrast, brightness and saturation, though.
From the settings menu you can enable things like geotagging, gridlines and adjust the white balance. The Volume Up key doubles as a hardware camera shutter inside the camera app. You can hold and it will take a picture upon release.








Huawei MediaPad 7 Vogue camera samples
As you would imagine from a 3.2MP camera in a budget 7" tablet, the camera performance isn't going to shine. The MediaPad 7 Vogue's camera doesn't really capture great amount of fine detail and the post processing that takes places makes the photos a bit oversharpened.
On the upside, the colors look natural and the white balance is reasonably good. The noise levels aren't too high as well. One thing that the camera fails at is the highlights, which more often than not are clipped.
Photo quality comparison
The synthetic resolution chart shows excellent results that can rival the best in the 3MP range. The noise-reduction is well-behaved, while white balance is quite accurate in artificial lighting.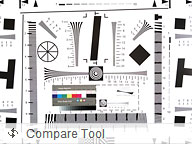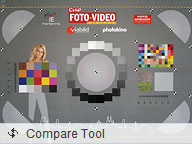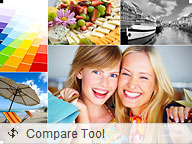 Sony Xperia M in our Photo quality comparison tool
Camcorder does 720p
The Huawei Ascend Mate's main camera records videos at up to 720p@15fps, while the front facer is good for up to 480p@15fps.
The camcorder interface is practically identical to that of the still camera. You lose the color effects option, but you can still enable the face effects.
Videos are MP4 encoded at a bit rate of barely 7Mbps for 720p videos. There's stereo sound recorded at 96kbps.
Here are is a 720p video sample we've uploaded to YouTube. You can also download a 720p sample taken directly from the MediaPad 7 Vogue here.
Video quality comparison
The Huawei MediaPad 7 Vogue qualifies for the 720p competition that's going on in our Video Compare Tool. Check out how it fares with other 720p video recording tablet cameras below.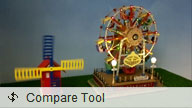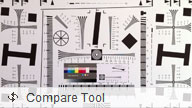 Huawei MediaPad 7 Vogue in our Video quality comparison tool