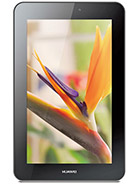 D
Hi all. I agree with you Leroy, the devise does get warm when in use and i also have a concern on that. Please can anyone inform us if this is normal.
D
Hello,
I have a the tablet device model Huawei S7-701u Media Pad 7 youth.
I am fail to download apps from google market play.
I get the following error messages:
1. " You don't have any device "
2. " you haven't accessed the Google Play Store app on your device with this email account "

Can anyone teach me how to proceed to download applications from the Google Play ???
I thank you in advance

l
Hello Quys. Can you quys explain to me Y isit that the device gets extremely warm when usin it for social networking or even wtaching a movie/series.
Does it not contain a FAN system to control the heating of the CPU.Concerned
R
I have media pad 7.My son activate talk back function i try i cant disable talk back function please advise me my email.prince_rehman85@hotmail.com
F
Should have better specs than my Youth tab beside 4.3 JB & quad core an ips dsplay & 8/16gb internal memory had to be added to Youth2
Total of 287 user reviews and opinions for Huawei MediaPad 7 Youth2.