Introduction
Huawei has become one of the world's prominent smartphone makers, and the company's new Android smartphone, the Ascend P2 launches to great interest. It's the successor to the P1, but borrows the quad-core processor of the D1 series.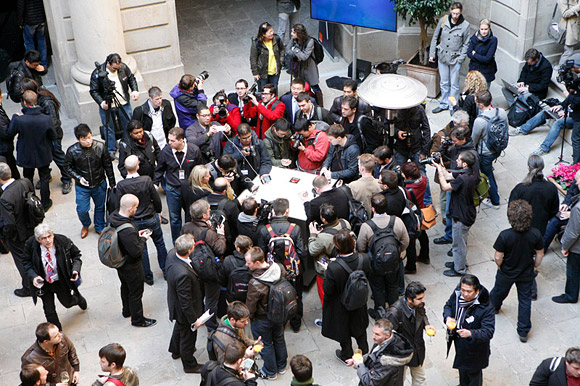 The screen is a 4.7" IPS LCD of 720p resolution, which gives it 312ppi pixel density, so it's not quite the 1080p monster that was rumored earlier. The handset is good-looking nonetheless - check out our impressions on the following page. It has the touchscreen layer integrated right into the LCD cell and it offers something they called Magic Touch, which basically means it will work even with your gloves on.
The phone runs Android 4.1.2 Jelly Bean at the moment, dressed in Emotion UI 1.6, we'll see what Huawei has to say about updates.
The Ascend P2 is the first phone to support LTE Cat 4 - it can potentially reach download speeds of up to 150Mbps, instead of the 100Mbps of regular Cat 3 LTE phones. Huawei are claiming the "world's fastest" title for the P2. We are yet to see European carriers launch such high-speed LTE networks.
The camera is a 13MP shooter with a BSI sensor and, as is fashionable lately, has HDR mode for both stills and video.
?
My aacend p2 is camera flash is not working can anybody help?how to fix this problem?
l
Why my huawei P2 are very fast to low bat how long it takes to low bat????
?
I love my role model Huawei Ascend P2