The increasingly popular Chinese tech manufacturer Huawei has fixed a date for its MWC event and has even started sending out invitations. The conference is set for March 1 at 3 PM local time (4PM GMT) with a promise of new "surprises that will empower you to set your dreams free".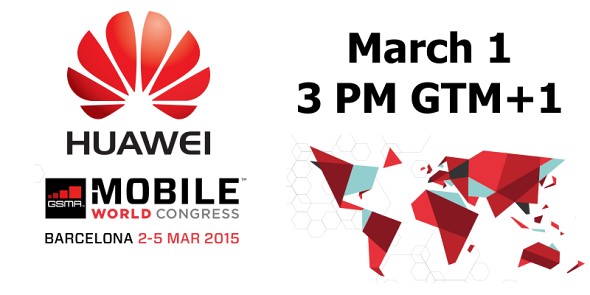 We are definitely excited to see what Huawei has in store, especially considering all the attention it has been receiving in the rumor mill. First of all, as most of you have surely heard, the ever-growing popularity and increasing brand awareness Huawei will most probably act on its plans to ditch the Ascend sub-brand and start putting out the next device lineup without using the moniker.
This is a huge step and is definitely linked to the company's impressive 33% revenue rise during 2014. So the Ascend Mate7 might just be the last flagship to bear the particular branding.
Speaking of flagships, Huawei should have a couple in the works that is if rumors are true. First up we have been hearing a lot about the Huawei P8. Last month we covered a few interesting photos of what was said to be the metal chassis for the device and even before that we got a hint at possible specs. The smartphone should pack a 5.2-inch Full HD display with a 2.5D curved glass and run on the HiSilicon Kirin 930 chipset built on TSMC's 16nm process and packing an octa-core processor within.
Next up we are hoping that the MWC event will clear the smoke around the successor of the Ascend Mate 7, the Mate 8. Not much is known about the alleged device, but a few questionable photos have been resurfacing. In any case the prospect of a new addition to the phablet family is very exciting as well.
So be sure to check back on March 1 for our coverage on the Huawei event and all the exciting announcements that may be in store.
A
That should be GMT + 1 not GTM!
o
I have p7 for 2months now... it's really gorgeous and doing great job so far. " extremely slender and beautiful phone"
D
Honestly ! I would like to work in Huawei ... How to employ with them ..?!??
ADVERTISEMENTS