Huawei nova 3 goes on open sale on August 23, nova 3i Iris Purple on August 21
Huawei's nova 3 and nova 3i smartphones became available in India on August 7. So far, the nova 3 hasn't been offered on open sale, but that's going to change on August 23. The phone will still be priced at INR 34,999, and you'll still need to head to Amazon to grab one.
The nova 3i, on the other hand, has only been available in black up until now. The Iris Purple color version will finally be out on August 21, also at Amazon. It will set you back INR 20,990 like the the black one.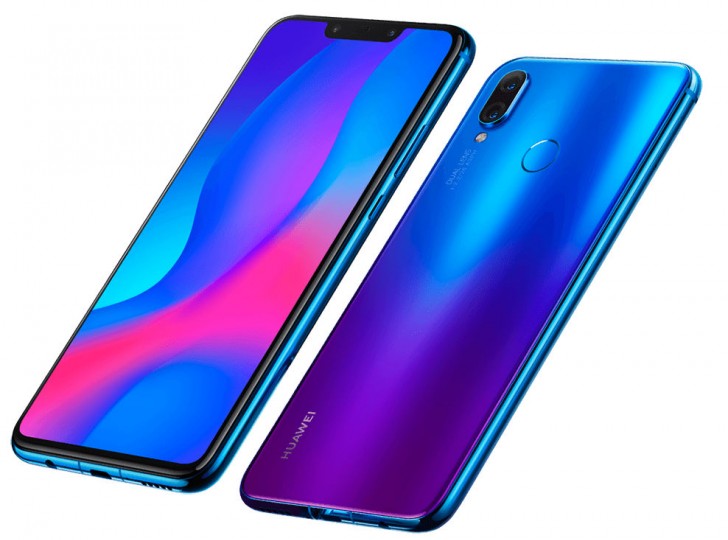 According to Huawei, the nova 3i has been a bestseller at Amazon, after seeing incredible demand in the subcontinent. It packs a 6.3" notched 1080x2340 touchscreen like the nova 3, but swaps out the Kirin 970 chipset for a Kirin 710, and has a smaller battery too - 3,340 mAh compared to 3,750 mAh.
As you'd expect from the price difference the rear camera system on the nova 3 is higher-end as well, although the dual selfie snappers are identical. Both phones run Android 8.1 Oreo underneath Huawei's EMUI 8.2.
B
I never bother with sar ratings of phones. Gsmarena also has remover sar value from phone specifications since its mostly a non issue. And in any case the one plus 6 is well below the safe sar limit of 1.6
A
Nova 3 sar is 0.93, while 1 plus 6 comes with 1.38. So Nova 3 is highly appreciable, if you know about SAR
R
Will this phone support Dual Volte? I've read earlier that Huawei phones will not have Dual Volte at this price. Will they be changing their strategy from this or will this still be like one VOLTE at a time?