Huawei just unveiled the Ascend P7 (check out our review), but the company has more good news to share – it has become the third largest smartphone manufacturer. The Ascend P6 (P7's predecessor) had a large part to play in that with 4 million units sold.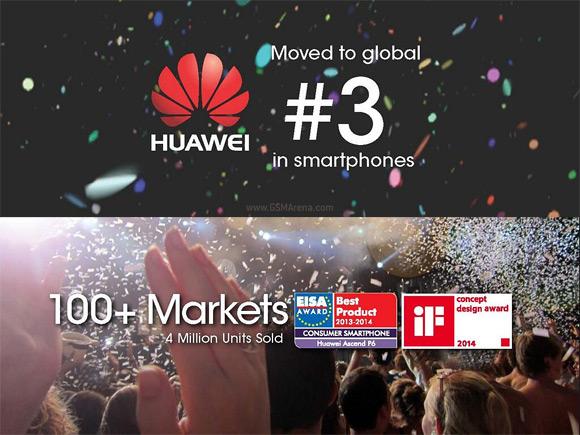 At the end of April Strategy Analytics reported that Huawei (along with Lenovo) is gaining at the expense of Samsung and Apple. SA's report had already placed Huawei in third place, followed closely by Lenovo, having shipped an estimated 13.4 million and 13.3 million smartphones respectively.
The Ascend P6 is the highest-profile device from Huawei and it has sold 4 million units since its introduction in June, says Richard Yu, CEO of Huawei Consumer Business group. Having won the Best product: consumer smartphone 2013-2014 award from EISA helped too.
?
Yeah the majority of these phones were sold in Asia
m
I live in us and I can by them .I've personally never had any problems. U should check your facts before u rage on.