Huawei is all about partnerships with premium brands - they have the Leica collaboration for the cameras, and they have Porsche Design for.... design. The company's two latest Mate iterations have come in special PD trim, and now apparently it's making its way to the P-series too.
The quest for perfection continues with heritage brand @PorscheDesign
The future of luxury meets the future of technology. #DiscoverExceptional on 27.03.2018 pic.twitter.com/UvDEeWxu5E

— Huawei Mobile (@HuaweiMobile) March 23, 2018
A tweet from Huawei Mobile is hyping us up for a meet-up of luxury and technology, to take place on March 27. March 27 also happens to be the P20 family's announcement date. In our book that means a Huawei P20 Porshe design is on the way, or rather - a Huawei P20 Pro Porsche Design, because only the top of the line phone should be good enough for the luxury badge. Makes us wonder if this is the one with 512GB of storage.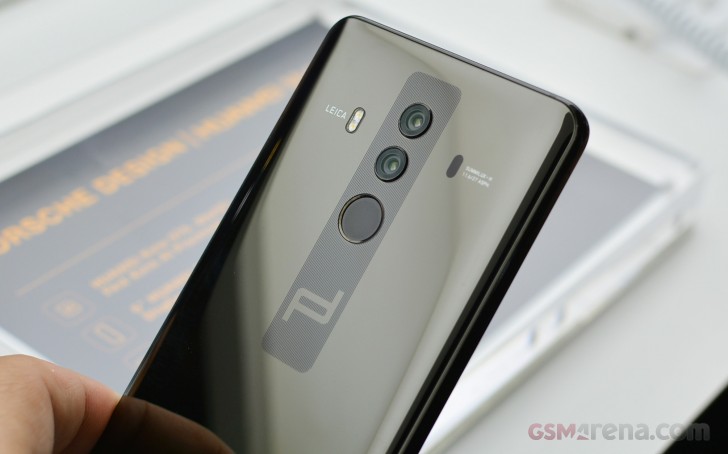 Huawei Mate 10 Pro Porsche Design
K
And why should we be forced to have a notch? Over 80% of people voted against it... At least so far we have Nokia, Sony and Samsung who have not copied the others with the notch madness!
A
But why ? Why everyone has to follow Apple ? At least if it was something great, something incredibly awesome that they definitely need to adapt But the notch is a failure, something gross. Still, they did copy it. This and the camera sensor...
K
Yes I agree. However, in my case I rarely use any social media as I find it a waste of time. I play games and watch movies 80% of the time and the other 20% would be web browsing and some WhatsApp. Therefore it's better for me to use a larg...