Powerful camera setup
The triple camera on the Huawei P20 Pro is what the phone will be remembered for. It has an RGB and monochrome snappers, while the third one is an 8MP cam with 3x zoom lens. Teardowns revealed all three imagers feature some sort of optical stabilization, but the 3x one has the best among those and is the only one officially marketed as having OIS.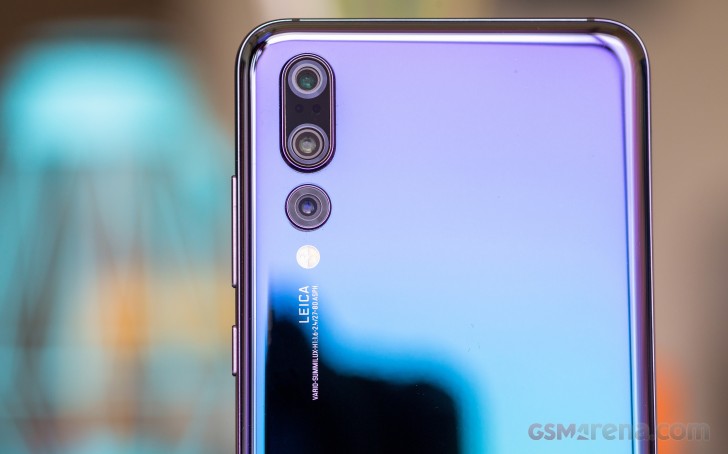 Huawei made shooting much easier than it sounds though. First there is this Master AI that's turned on by default - it recognizes the scenes automatically and tunes everything - from shooting parameters to color saturation.
Then you can opt for switching to the optical 3x or hybrid 5x zoom, but that's about it.
The Master AI also decides when to use the Night Mode - this requires up to 6 seconds and will give you a handheld long-exposure shot. The Night Mode is one of this cameras highlights and it works exactly as advertised. The results it produces seemed impossible without a tripod until the P20 series arrived.
And you can use the P20 Pro just like that, no need for further tweaking or digging in menus or settings. And the results will be mostly awesome.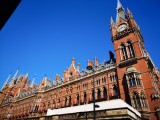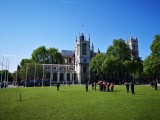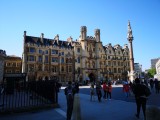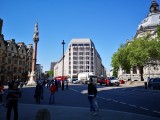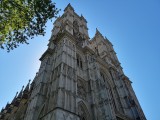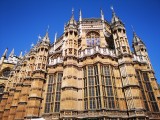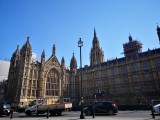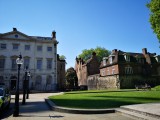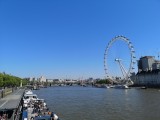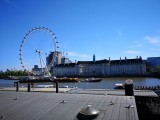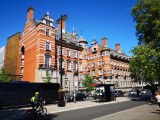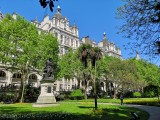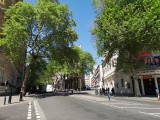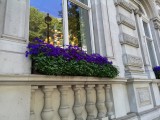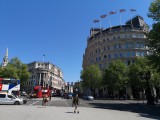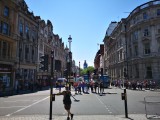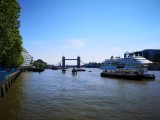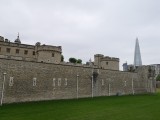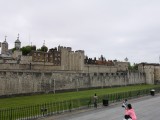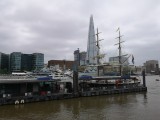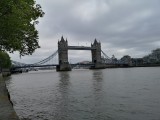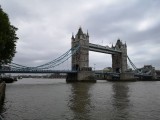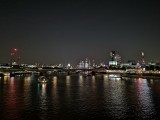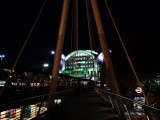 Huawei P20 Pro 10MP camera samples
And here are the 3x zoomed samples.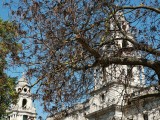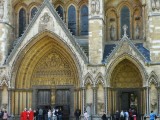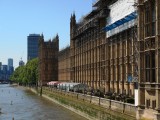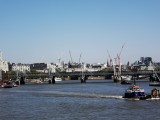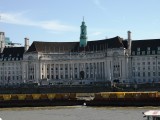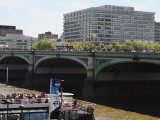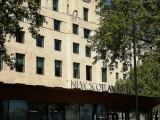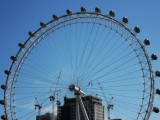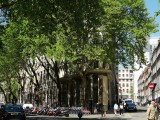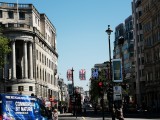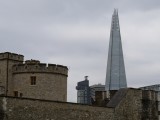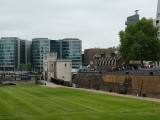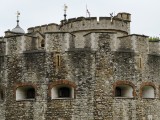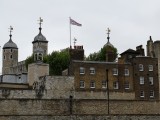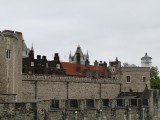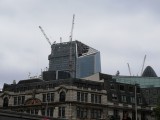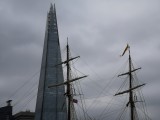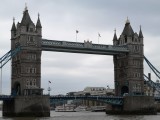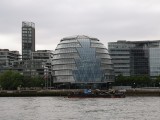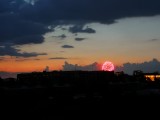 Huawei P20 Pro 10MP 3x zoomed camera samples
Our only complaint is that the Master AI tends to oversaturate and oversharpen some of the photos, especially the ones recognized as Blue Sky and Greenery. But the good news is that when a scene is identified, and the settings are tuned, you can opt out from the Mater AI's decisions by hitting the X at the bottom of the viewfinder. This way you'll get the Auto shot, which will have much more natural colors, contrast, and sharpness.
And before we give you the AI and no-AI shots, we just want to mention that Huawei must have seen the bad feedback about this aggressive enhancement of the blue skies and green grass, but yet, they haven't issued an update to bring things to more tolerable levels. And that's the only bad thing we can say about this camera.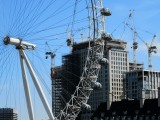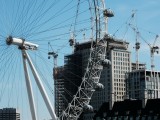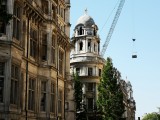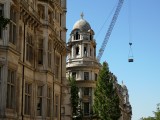 Master AI • Auto • Master AI • Auto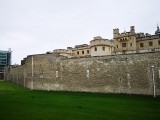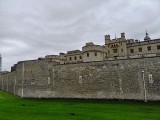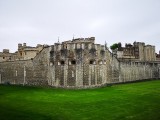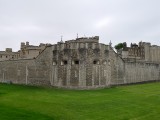 Master AI • Auto • Master AI • Auto
Well, while we are are still ranting, we have to point out that sometimes when we hit the 3x switch, the camera would do digital zoom instead of switching to the native 3x camera. You can easily identify if that happened by the very shaky viewfinder - the 3x cam is the one with the best stabilization and its video feed is normally quite steady.
And you should be careful about this misfire as it can ruin otherwise good scenes with shots like these: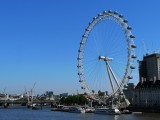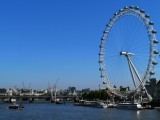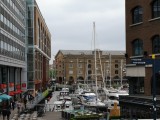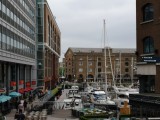 Optical 3x zoom • Digital 3x zoom • Optical 3x zoom* Digital 3x zoom
Huawei offers hybrid 2x and 5x zoom for the P20 Pro. We've already seen the telephoto zoom in action on previous Mate and P series, and it worked pretty great. Now we can confirm the same for the 5x one. While you can tell that's not native optical zoom, the 5x shots still look much better than any other digitally zoomed ones.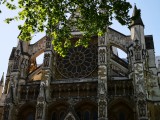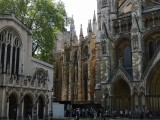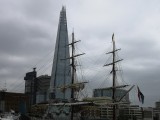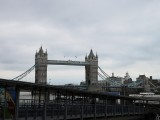 Huawei P20 Pro 2x zoomed camera samples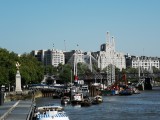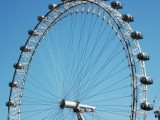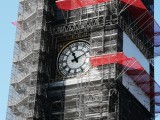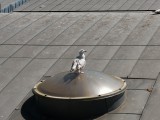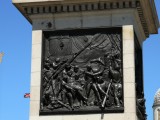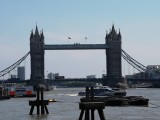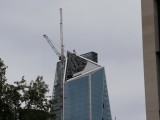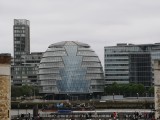 Huawei P20 Pro 5x zoomed camera samples
Another thing about the Master AI - it tends to use Blue Sky instead HDR often when HDR is really needed, so you may need to switch manually to HDR mode from the Mode selector. But the HDR photos are excellent, so it's worth the hassle.
The camera's Night Mode is your go-to place when the light gets low. If you still haven't turned off the Master AI, it would switch the camera to this mode automatically after dark but you can pick it manually too. This special low-light mode is near-magical and can present you with some stunning results in spite of the few limitations it comes with.
The Night Mode creates pseudo long exposures by stacking multiple frames gathering light along the way. We're talking three-, sometimes six-second, hand-held exposures which would otherwise result in a blurry mess. This is what Huawei claimed as tripod-free long-exposure shots and while somewhat correct, the Night Mode can't be used for blurring car lights which normal longer exposures can captire. There are other modes for that - Light Painting or Manual, but a tripod is a must there.
We found ourselves resorting to Night Mode quite often. Most of the produced shots were great, if not stunning, and we consider this one of the best achievements in the low-light photography on a smartphone. You have to see it to believe it, so here come the samples.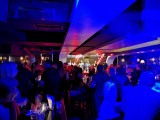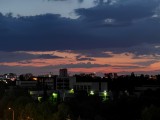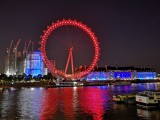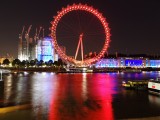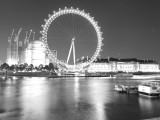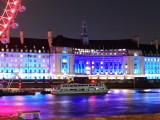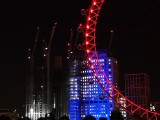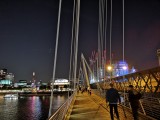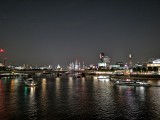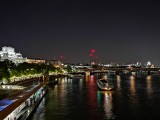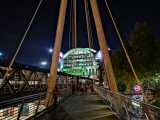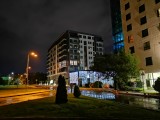 Huawei P20 Pro 10MP Night Mode
The Night Mode can't be used for shooting people though, you should have that in mind. It's sort-of a long-exposure shot after all and the subjects should remain still throughout the whole 3 to 6 seconds, which is impossible, especially if you are clubbing. For those occasions the Auto mode will yield better results.
For the artsy users there is a native monochrome camera. It supports portraits and manual mode, and while we rarely used those, this snapper also captures some very nice pictures.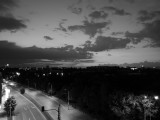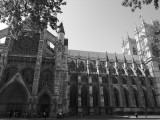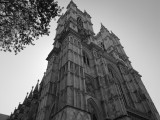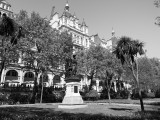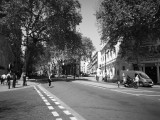 Huawei P20 Pro 20MP monochrome samples
Finally, you can't go on a vacation without snapping at least a couple of selfies. The Huawei P20 Pro packs one very capable 24MP selfie camera behind f/2.0 lens, but there is no autofocus. There is no secondary shooter for depth info either, but selfies with defocused backgrounds are available thanks to some software trickery.
There is one big issue with the selfie cam - it always defaults to Portrait mode. Which seemed fine at first - the Portraits are the big thing now and everybody is keen on shooting them. But when you are in front of a popular landmark and you want to snap your face next to it, because, you know, the selfies were invented for exactly this occasion, your face will be there, but the landmark would be lost in the blur. No, no, no. That's not how things should be.
So, each time we had to snap our face next to some popular tourist attraction on our trips, we had to:
open the camera app
hit the selfie switch
swipe the UI until we reach Photo mode
And if you forget to switch to Photo, you won't get your face next to the Eiffel Tower, but to some unrecognizable blurry thing.
Anyway, having that in mind, the Huawei P20 Pro shoots wonderful selfie shoots, it does HDR when needed, and we are very happy with the snaps we took.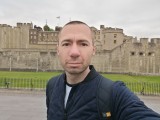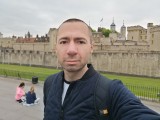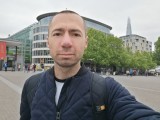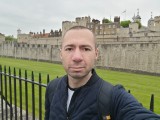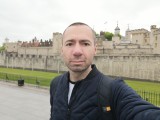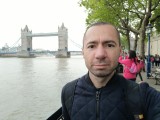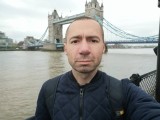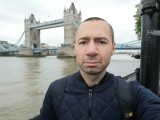 Huawei P20 Pro 24MP selfie samples
The camera app has a lot more shooting modes available - from the professional (manual) mode, to various long-exposure modes, portraits, and variable aperture. The settings and modes aren't organized that well, but you get used to them eventually. But for the most part you'll probably capture what we shot for this review and the P20 Pro is a master in those jobs.