Is there room for improvement?
There are no perfect smartphones out there and the Huawei P20 Pro is no exception. There are some aspects that could have been better, both hardware and software, but for some reason (or deadlines) they weren't as polished.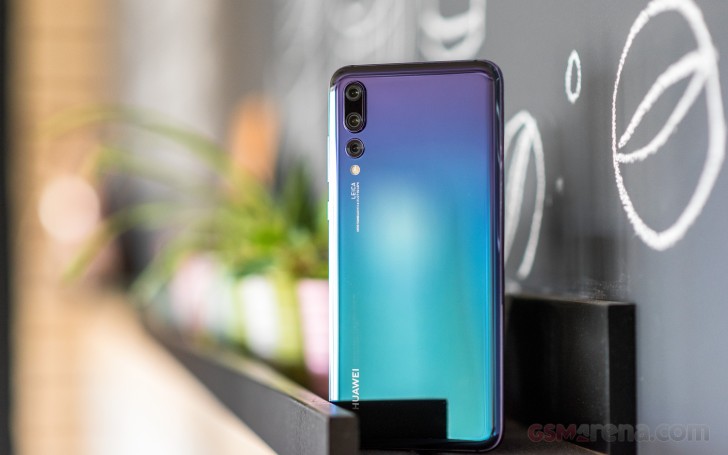 Now let's take a closer look at what we found out during these two months that keeps reminding us of the P20 Pro imperfections.
Hardware
Many of our readers were quick to criticize the display for its 1080p horizontal resolution. But we found the OLED display one of the best among the flagship smartphones today and even though it's not a 1440p one, we just didn't mind. At all.
The notch wasn't an issue either, as we've already accepted it with the iPhone X. Same for the audio jack - we've migrated to mostly wireless earbuds, so we had no beef with Huawei and its decision to drop the analogue port.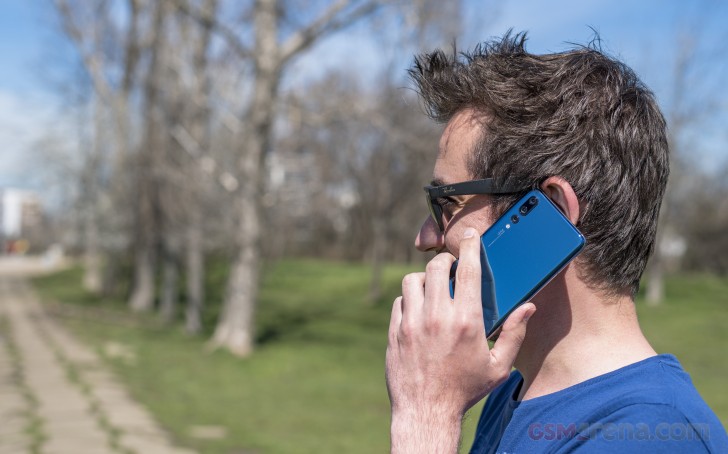 The speakers on the other hand were something we used often for watching YouTube clips or just playing music when alone at the office, or at home. And the stereo setup is just no on par with the competition, notably the iPhone X. It's like Huawei just allowed the tiny earpiece to double as a speaker, without investing into a better speaker. The sound coming from that earpiece is feeble, squeaky, and it didn't improve the quality from the primary speaker, it made it sound worse at times. And since we used the speakers quite often, it's one of the things to stick in our minds.
We also had some issues with the autofocus on the monochrome snapper. While the situation seemed to improve with the two updates, it's still a hit and miss at night. This is actually a widespread issue among the Mate 9, Mate 10, P10 and P20 series, so Huawei needs to find what's causing it.
Software
Most of the issues are always software-related, and the Huawei P20 Pro has an abundance of those.
For starters, we still can't figure out what's wrong with the notifications on the lockscreen. Even though we have enabled fully those, some apps won't show them at all, while others like Phone and Messages would only show that you have a notification.
We searched within the Settings menu, enabled pretty much everything we could find, but no matter what we did, we can't still fully enjoy proper notifications on the lockscreen.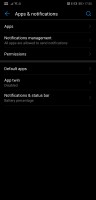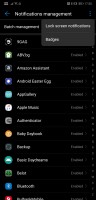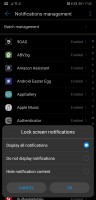 Lockscreen notification settings
During the first month with the Huawei P20 Pro we found out that an update to the Google Play Services managed to break some apps and we had to wait for more updates from their respective developers. And this took time, of course. Which is in no way Huawei's fault, but it's an issue every early adopter must deal with at some point.
We already mentioned the trigger-happy Face Unlock, but we really want to stress on that again. The phone unlocks every time you are nearby, and its screen lights up from a notification. Add the fact that it can be unlocked with a picture of you, and the Face Unlock begins to look dangerously unsecure. We think Huawei has already updated its algorithms to prevent the picture unlock, as we couldn't replicate that, but there are videos on YouTube of users who do it, so we'd still advice against using the Face "security".
Camera software
The camera interface has seen some improvement since the Huawei P9, but it's still miles away of thoughtful and polished.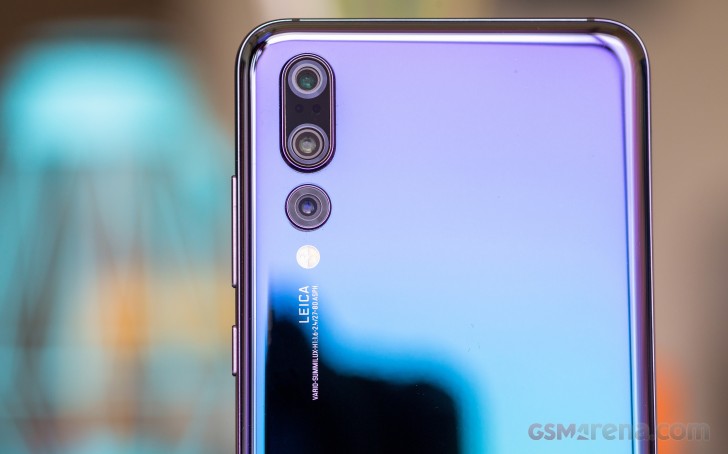 The available modes on the slider Aperture, Night, and Portrait - bottom of Photo, and Video, Pro (Photo), and More - on top of the Photo mode. So far, so good.
Over at the More section you get Monochrome, Panorama, HDR, Light Painting, Slow-mo, Time-lapse - all of those mixed, so you have to think twice which is for pictures, and which for video.
Then the Monochrome has four different modes inside it - Normal, Aperture, Portrait and Pro. Go figure! But there is no monochrome video anywhere.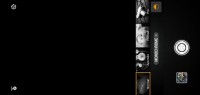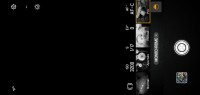 Monochrome shooting • More monochrome modes on the left
Finally, the Master AI switch is hidden in Settings, and if it were perfect - we wouldn't mind this. But it's not - it often triggers Blue Sky instead of HDR, and the Blue Sky is way too oversaturated and contrasty than it should be. Same for Greenery. Even worse - the Portrait mode is also chosen in a variety of cases where it shouldn't be - like taking a picture of a baby in its crib (no background here), or a sleeping dog on the floor. Or when shooting a note, or an item in a store you like to show quickly to some friend.
So, Master AI switch should have been on the viewfinder as it is on the Honor 10. Now, it's a hassle every single time on such occasions.
We already mentioned that the 3x zoom does not necessarily switch do the dedicated camera, which is an issue, too.
And once again - the selfies that always default to Portrait mode - that's horribly annoying and wrong. Huawei should add an option to change - it's long overdue already.
The whole camera interface needs reworking, while the Master AI - further tuning. And the first thing Huawei should do is to put the monochrome and AI switches on the viewfinder - this would solve lots of headaches.
The video camera got one very nice upgrade recently - automatic motion detection for the 960fps slow-mo videos. But it does need more than that.
While the video quality is great across the board, the lack of stabilization is quite obvious. EIS is available only for the 1080p videos, but the P20 Pro has the power to handle it on the 4K clips, too. And that's what the P20 Pro's camera is in dire need of - stabilization for the 4K video recording. Here is hoping Huawei listens and adds this with a future update.