Huawei P30 and P30 Pro will feature FullHD displays and run on Android 9.0 Pie
Huawei's plans regarding the new P30 and P30 Pro flagships, upcoming 5G devices and MWC 2019 presence are kind of lacking particulars at the moment. As far as we know, the company will be teasing/unveiling or at the very least discussing 5G at its February 24 Barcelona event. That being said, however, a recent press release, dealing with Huawei's Polish branch did accidentally hint that the new P30 flagship will be unveiled in Paris at the end of March (likely March 28). A historical favourite combination of location and time frame for Huawei unveilings.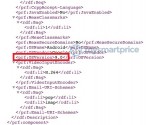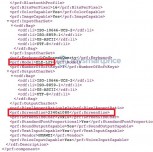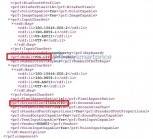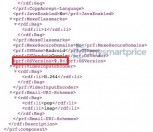 Huawei P30 and P30 Pro User Agent Profiles
As far as the P30 and P30 Pro phones themselves go, the available info has been rather conflicting as well. Mostly acquired through third-party case maker renders. Thankfully today brings a fresh User Agent Profile leak, referring to ELE-L29 and VOG-L29 smartphones, which should indeed be the Huawei P30 and P30 Pro, respectively.
As is the nature of said machine-friendly feature descriptor file, the information it holds is scarce. In this particular case it reveals a 1080 x 2340 resolution for the P30 Pair. Also, features multiple mentions of Android 9 Pie - more than likely the OS version to ship out of the box.
Beyond that little info has been revealed on the P30 and P30 Pro. Those case renders we mentioned earlier did confirm four cameras on the Huawei P30 Pro in a vertical arrangement along with a dual LED flash on the right. The vanilla P30 will get a vertical three-camera setup with the flash sitting below. And on the front of the phones - a waterdrop notch, quite similar to that on the Huawei Mate 20 and Mate 20X.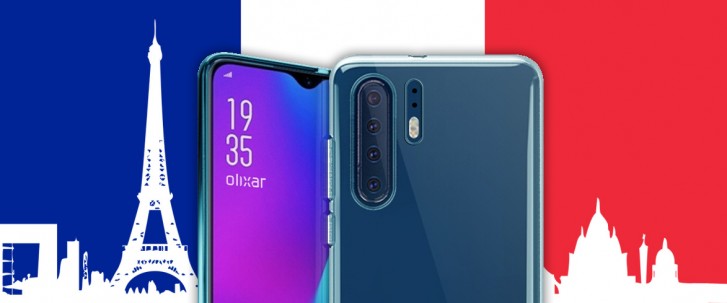 Anything beyond this is part speculation and part educated guess. Like, for instance, the probable inclusion of an under display fingerprint reader and hence an OLED panel. The familiar Kirin 980 chipset will likely be making another appearance on the P30 pair as well, for a couple of reasons. For one, Huawei's own Balong 5000 5G modem is designed to be hooked up to the Kirin 980. Also, Huawei has a habit of releasing its new silicon on Mate family devices first and then the P series.
These are also more than a few questions regarding Huawei's MWC event. We recall an earlier promise of a foldable 5G phone, which judging by the rather standard resolution, won't likely be the P30 or the P30 Pro. Technically, the company promised "5G phones", plural, so we might see a non-foldable phone as well. The event announcement mentions "Internet of Everything", so it's likely that the company's new 5G home router will attend too. Beyond that, we'll just have to wait and see.
J
Apparently they won't be making a 5G version so we can't see any hope of a better resolution screen, however the full hd plus actually isn't bad considering we apparently can't notice the difference between that an QHD+, they are both OLED screens, m...
J
Correct, the P in the P series phones stand for photography, the Mate series helps the phone become an all rounder, hence the 3D face unlock, the 4200 mah battery, the screen resolution etc. The P series implements similar features like wireless char...
J
The iPhone xr was actually proven to be a significant downgrade, it uses a similar screen resolution as the iphone 4... so I'm not sure why you don't notice the difference . The XR actually can't view 720 p video, you may select it but after youtuber...
ADVERTISEMENTS