Image quality
The default photos come from the 40MP sensor, but after the phone works its magic on them, it saves a resulting 10MP image. There is one easy rule with the P30 Pro - if the ultra-wide-angle camera didn't take it, then it's a 10MP photo. That's right; even the 8MP zoom camera spits out 10MP images.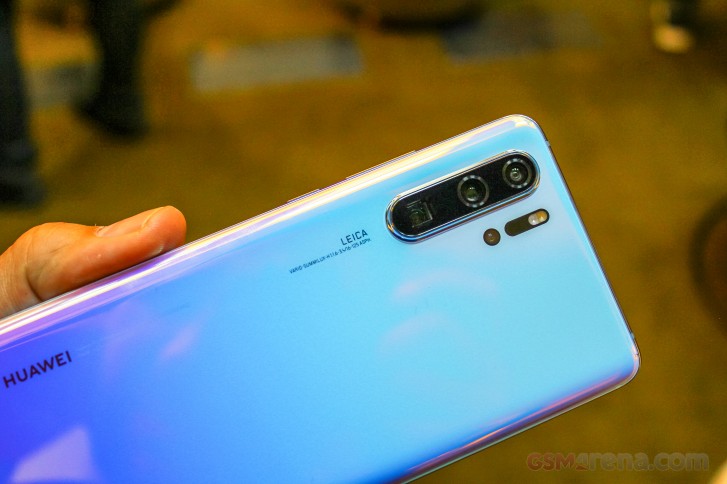 Anyway, the normal (27mm) photos which are captured during the day are among the best photos a smartphone camera can produce today. There is very high-level detail even in complex areas, exceptional dynamic range, accurate colors, superb contrast, and, overall very mature processing.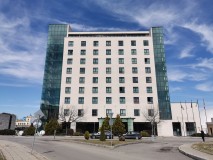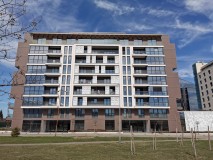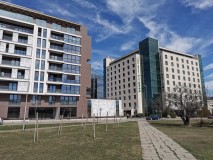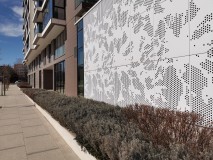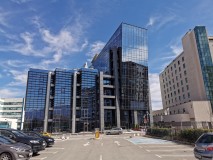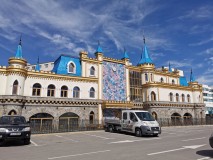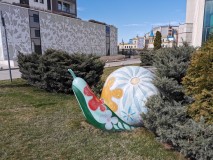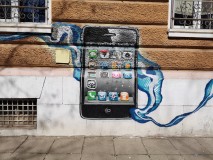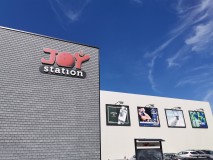 Huawei P30 Pro 10MP regular photos
The overly aggressive Master AI on the Huawei P20 Pro has been reworked, and we no longer get over-the-top greenery and blue skies photos. If the phone recognizes a Blue Sky or Greenery scene, the algorithm applies only a minor contrast boost and very slight extra saturation of the blues or greens. But nothing over the top as on the P20 Pro.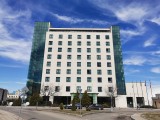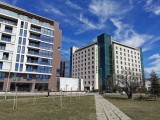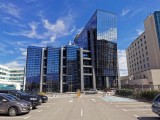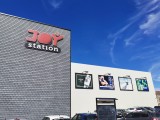 Huawei P30 Pro 10MP photos with Master AI
If resolution is crucial to you, sometimes you can get more by shooting in 40MP mode. However results vary from frame to frame so for those curcial shots we suggest you shoot in both modes and then pick up the one you like better.
Now, let's check the ultra-wide-angle camera. There is enough resolved detail in the photos we took with it, though it isn't a match to the main one. The color rendition is excellent and true to life, while the noise levels are still low. The dynamic range is often superb, probably due to the multi-frame stacking magic, although it's still a bit lower than what we observed on the regular photos.
As is usually the case with wide-angle cameras there is noticeable corner softness and visible chromatic aberrations. Those aren't so bad as to ruin the picture and are quite hard to spot if you are not pixel peeping.
And even if the 20MP images from the wide camera may lack some per-pixel detail, they still look great when downscaled to say 8MP or 10 MP.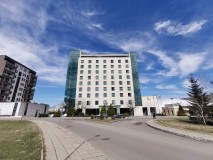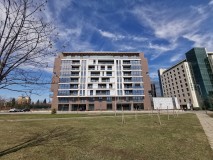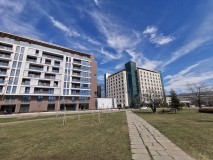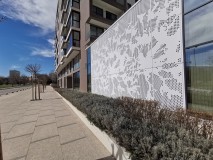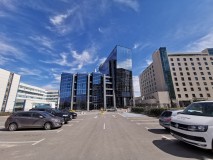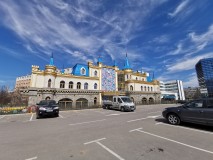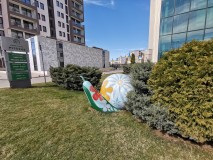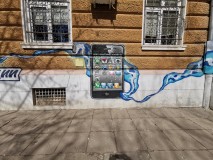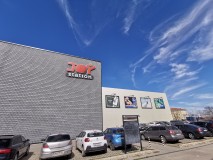 Huawei P30 Pro 20MP ultra-wide-angle photos
The ultra-wide-angle cam can also do for macro shots just like the other cameras - for this mode to work best you should opt for Super Macro from the mode selector. These are quite good in quality and will do for the occasional shooting of flower petals, bugs, and other tiny peculiar things. Yes, chromatic aberration is still noticeable here and there, but it comes with the territory.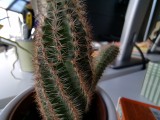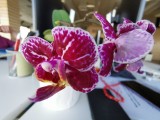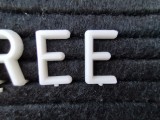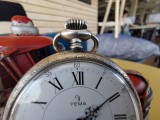 Huawei P30 Pro 20MP macro samples with wide-angle camera
The 125mm tele camera is only 8MP, but the photos to come out of it are 10MP - perhaps Huawei upscaled them to match the resolution of the main camera. Even so '5x' shots turn out quite spectacular. When enough lighting is present they are a close match for those we took with the 40MP snapper. They zoomed pictures are very detailed and the extra reach is really quite impressive for a smartphone. The color, contrast, and dynamic range are also very good.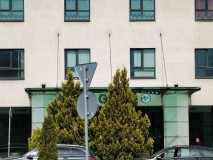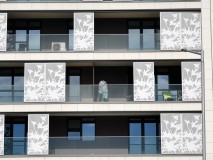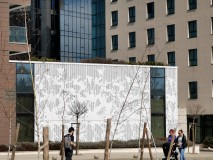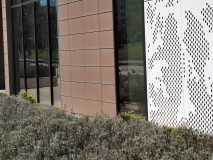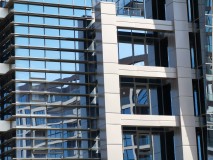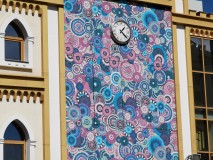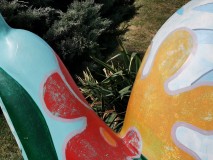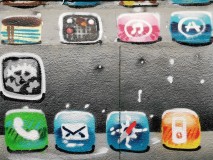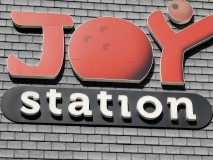 Huawei P30 Pro 10MP 5x optically zoomed photos
The hybrid 10x zoom is digital, and you can tell right away. The photos come up identical to what you would get if you were to zoom and crop the 5x pics by yourself, but on some harder scenes doing so before you take it may result in better metering and exposure for the desired area.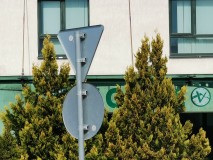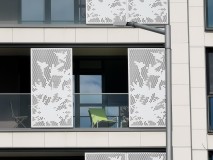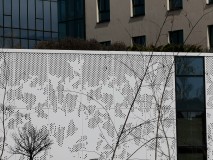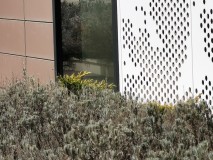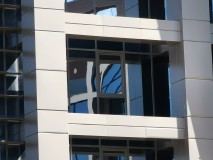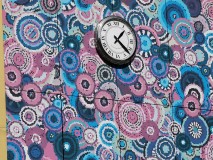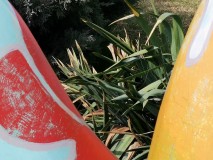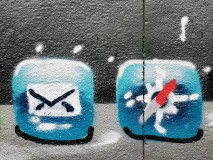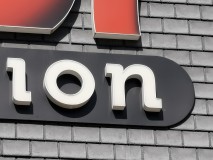 Huawei P30 Pro 10MP 10x hybrid zoomed samples
We shot a few scenes with all default zoom modes and here are the samples.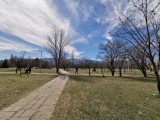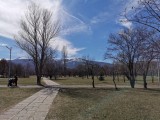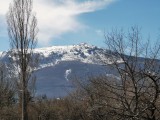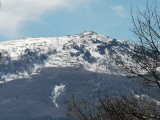 Wide • Normal • 5x zoom • 10x zoom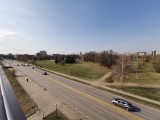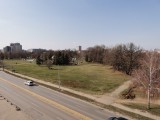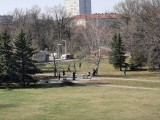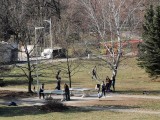 Wide • Normal • 5x zoom • 10x zoom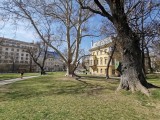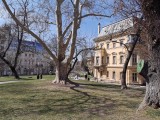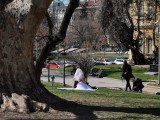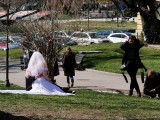 Wide • Normal • 5x zoom • 10x zoom
And here's what the 50x digital zoom looks like. Obviously, it's per-pixel quality is poor, but it can serve to help you read a sign far away or make unusable as a photo, but on the viewfinder, it does look fine enough and it can be used as a portable binocular.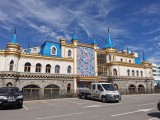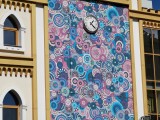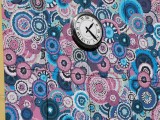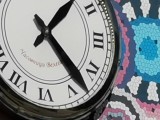 Normal • 5x zoom • 10x zoom • 50x zoom
If you use 5x zoom, the Huawei P30 Pro will obviously beat any digital zoom achieved from a 2x telephoto camera or a regular 27mm one. No two words about that. Still, digitally zooming from a 54mm up to 125mm isn't that bad and will do for certain occasions. Here's how those 5x photos stack up against the Samsung Galaxy S10+, Xiaomi Mi 9, and Huawei Mate 20 Pro - when we use digital zoom to put them all on equal ground.
At 3-4x things get a bit more interesting - the P30 Pro uses the periscope camera to fill in the center portion of the frame and then interpolates the corners from the main 27mm unit, creating an image that's much sharper in the center, but softer around the corners.






Hybrid zoom test - 1x • 2x • 3x • 4x • 5x (optical)
For the second test we tried framing the same thing by compensating the zoom by moving the camera further from the wall. That should give you a better idea on how the image quality changes at the different steps.






Hybrid zoom test (same framing) - 1x • 2x • 3x • 4x • 5x (optical)
Low light
Now, let's see what happens when the lighting is less than idea. You can shoot with all three cameras in both regular and night modes. Huawei claims the latter has been improved, especially for the ultra-wide camera, while the new type of filter, the OIS, and the brighter aperture on the 40MP sensor should allow for even better regular photos.
The 10MP low-light photos we took with the regular 1x camera are very impressive but not that different from what we saw on the Mate 20 Pro and X. But thanks to the brighter aperture, the P30 Pro is able to achieve the same exposure level with a higher shutter speed which means it's a lot less likely to ruin a shot due to camera shake or motion blur. And we can confirm that all of the photos we snapped with this camera turned out perfectly usable and blur-free.
The images have an even exposure, well preserved highlights, and over all great dynamic range. Noise was never an issue even in the shadows and night-time colors were retained very well.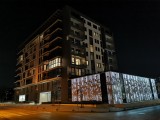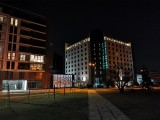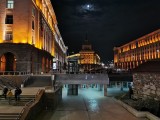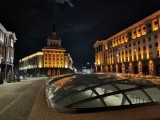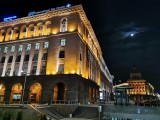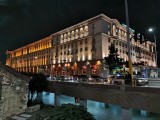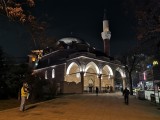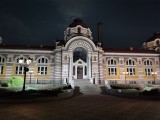 Huawei P30 Pro 10MP regular photos
Night mode works just as on previous Huawei phones producing bright handheld night-time photos. It captures a bunch of photos and stacks them to produce a final image of accurate exposure and lower noise.
And while on many occassions there isn't a major difference between the normal and Night shots taken with the main camera, it does make a difference if you want to brighten those night skies and recover some detail in the highlight and shadow areas.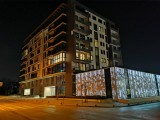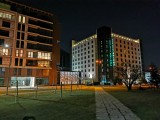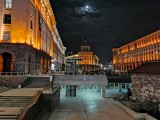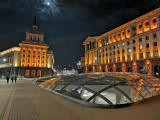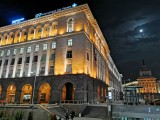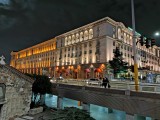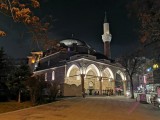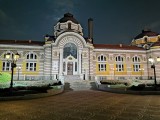 Huawei P30 Pro 10MP Night Mode photos
You can even shoot through with the 5X zoom camera in low light and the results are not as bad as the slower F/3.3 aperture may suggest. Night Mode works, too, but at 125mm effective focal length blurry photos will not be a rarity.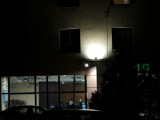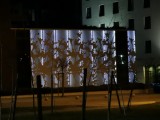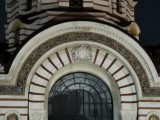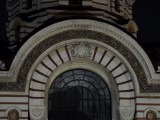 5x regular • 5x regular • 5x regular • 5x Night Mode
The ultra-wide-angle 20MP camera has f/2.2 aperture and isn't optically stabilized, so the regular low-light photos are rather disappointing. There are some minor improvements in the processing since the Mate 20 Pro, but the noise reduction still smears a lot of the fine detail and a third of our shots came out blurry.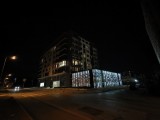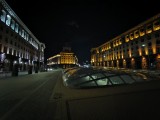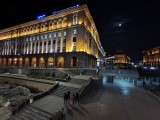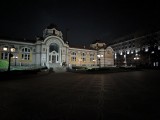 Huawei P30 Pro 20MP ultra-wide-angle photos
We found that at night, the wide-angle-camera was at its best when used with Huawei's great Night mode. It has been vastly improved for this snapper since the Mate 20 Pro. It captures several photos with different exposures but now instead of 5 or 6, it takes up to 8 seconds. All those images taken during this rather long period of shooting are stacked together to produce a nicely exposed shot with great dynamic range and plenty of detail. The photos are saved in 10MP, though.
Sure, their colors are a bit washed out compared to what you'd get with the regular camera, but other than that - if you need to shoot with this camera in the dark, don't be afraid to do it.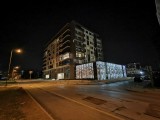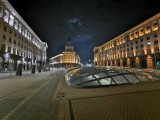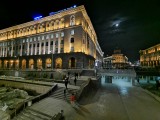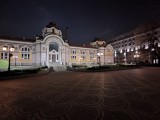 Huawei P30 Pro 20MP ultra-wide-angle Night Mode 10MP photos
And here you can see how the P30 Pro compare against other Huawei snappers in our extensive pixel-peeking database.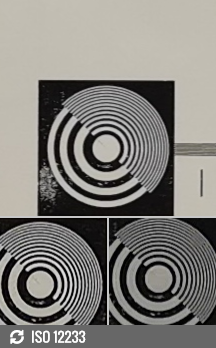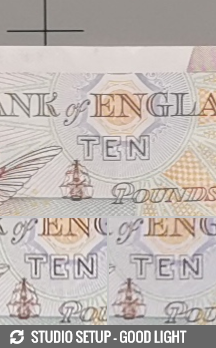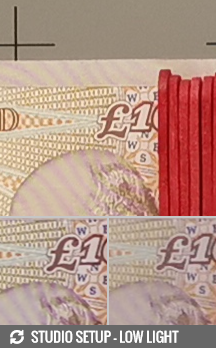 10MP: Huawei P30 Pro vs. Mate 20 Pro vs. P20 Pro in our Photo compare tool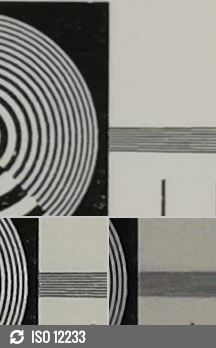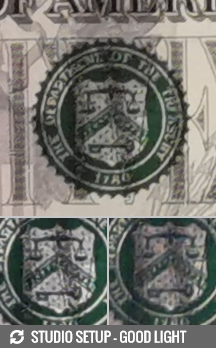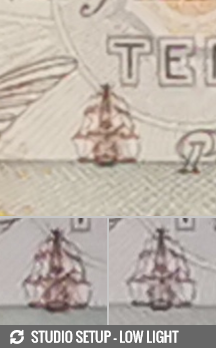 40MP: Huawei P30 Pro vs. Mate 20 Pro vs. P20 Pro in our Photo compare tool