EMUI 10 and Android 10
The Huawei P40 Lite boots the new EMUI 10, which is based on Android 10. It was stripped of all Google services and has no access to the Play Store. Instead, Huawei offers its new proprietary Mobile Services complete with Huawei's AppGallery.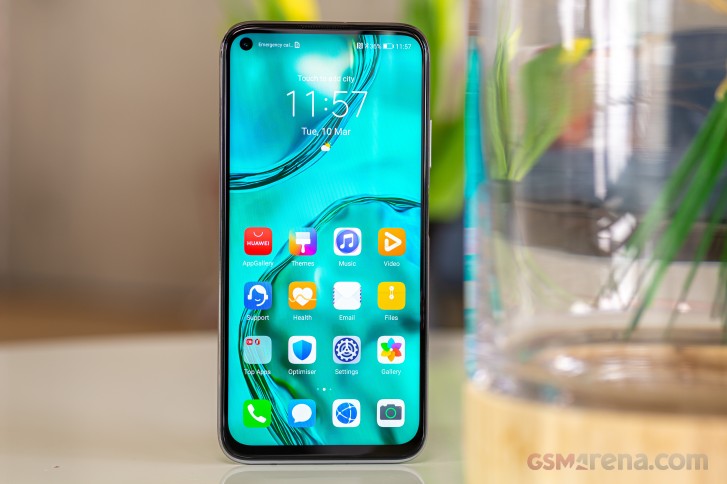 The Huawei P40 Lite has a side-mounted fingerprint scanner, and it's among the best in terms of speed and accuracy. Face Unlock is surprisingly not available.
Like all EMUI-driven devices, you can set up a magazine lockscreen style that changes the picture every time you wake up the screen. Sliding from the bottom will bring out quick shortcuts to some commonly used utilities.
On the homescreen, you will find all of the installed and system apps, but there's a toggle in the settings menu that lets you choose between the standard layout or a homescreen with an app drawer. It's a personal preference, and it's good to be able to choose.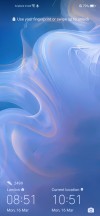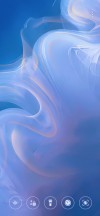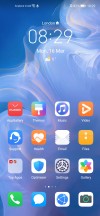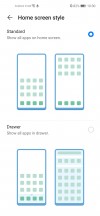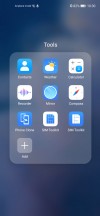 Lockscreen • Tools • Homescreen • Homescreen style • Some apps
There is a replacement for the Google Feed in this version of EMUI, and it's called Today. On this leftmost page, you will find a Search field, shortcuts to favorite contacts, photos, etc, Smart Care graphic (which is their analog of Google's Digital Wellbeing) and a News Feed filled with local news through a service provided from Huawei.
The homescreens are business as usual, and you can populate them with apps, folders, and widgets.
The notification shade in EMUI 10 is the most heavily redesigned UI element with the toggles now adopting a more conventional circular shape and a blue color for the On state, very much like on Samsung's One UI and sort of like Google's own Android 10 design. There's a brightness slider and a row of toggles upon the first pull, and you pull down again for more toggles.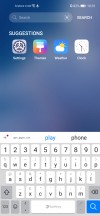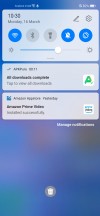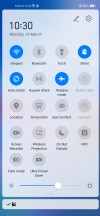 App/contacts search • Notification shade
Multitasking is a familiar affair, and the task switcher allows for split-screen mode. You could even have a video playing on top of the two windows if for some reason you find that useful.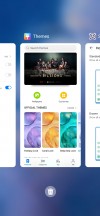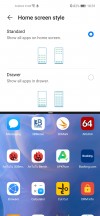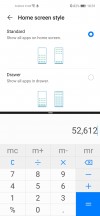 Recent apps • Split screen • Split screen
The P40 Lite default OS navigation is an iPhone-like gesture - swipe up for Home, swipe up and stop midway for Task switcher, or swipe from the left or right edge of the screen for Back. You can opt for the classic virtual buttons, of course.
From the phone manager app, which is now called Optimiser, you can access shortcuts to storage cleanup, battery settings, blocked numbers, Virus scan powered by Avast, and mobile data usage.
Huawei's Music app offers a way to listen to stored MP3s, and it also includes Huawei's own music services in compatible regions. Same goes for the proprietary Video app - it plays your local videos, but it also includes Huawei's video streaming service similar to YouTube.
Huawei's Health app is pre-installed, and it offers step counting, among many other things. The gallery is an entirely custom job, too, but it has the usual chronological and albums views plus an AI-powered highlights selection. There's a file manager app and a note-taking app.
Huawei is yet to launch its TomTom-based Maps app, but here is hoping this happens soon enough. And since the P40 Lite lacks a replacement for Google's location framework, apps like Pokemon Go and Harry Potter: Wizards Unite can't work.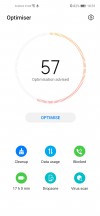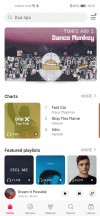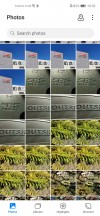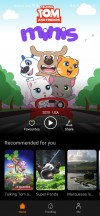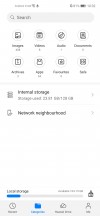 Optimiser • Music Player • Gallery • Video • Files
Huawei does not provide Google services pre-installed on the Huawei P40 Lite, as we mentioned a couple of times already, nor have they encouraged or assisted in the side loading of the Google Play Store by the users. You can sideload some of the Gapps like Maps, Gboard, and Chrome, but Gmail and Play Store won't work without Play Services, which you can't get to work easily.
The App Gallery's catalog - the Play Store alternative from Huawei. Some apps are there, while others - aren't.
You can also use the Phone Clone app, which will copy everything from your old phone including all installed apps except for Google's (and some banking apps) on to your new P40 Lite. And that's surely a nice start, but it's not a real deal as you won't get future updates to these apps automatically.
So, your safest bet is to resort to using third-party app stores though. The Amazon App Store should do a fine job - it has plenty of the popular apps - both free and paid, so you'll manage just fine using Amazon's solution.
Or, if you don't need any paid apps, APKPure is another app repository and it works great for free apps and games. APKPure has a Store page with paid apps, too, but those are just links to the Play Store which obviously won't work on the Huawei P40 Lite.
Both Amazon AppStore and APKPure are great for keeping your apps up to date.
We go in greater detail into which apps work and which don't in another dedicated article, so you might want to check it out.
You can also download AppGallery on your current phone to see the app selection and gauge the general user experience.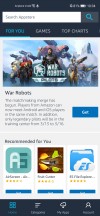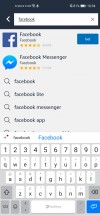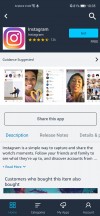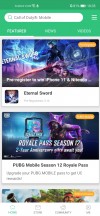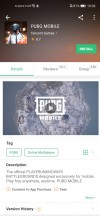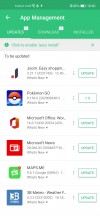 Amazon AppStore • Amazon AppStore • Amazon AppStore • APKPure • APKPure • APKPure
There is potentially another alternative. It's a more time-consuming approach that requires some extra tinkering, and it's called the microG Project - the XDA-approved open-source framework for getting apps designed for Google Play Services to run on phones without actual Google Play Services. But this goes beyond the scope of this review.
Finally, we've kept the best part for the end. There is one very easy way to install Play Store and Play Services via an app. You can read more about this method here. We tried it and the Chat Partner app successfully installed Play Store and Play Services, then we downloaded Maps from the Play Store. And voila - Pokemon Go is now running flawlessly. HBO Go streams, too. Your mileage may vary of course.
Performance and benchmarks
The Huawei P40 Lite is the second smartphone we meet utilizing the HiSilicon Kirin 810 SoC - Huawei's latest mid-range chip and we already know this one is a beast in the mid-range bracket.
The Kirin 810 chipset is manufactured on TSMC's 7nm process and is a notable upgrade over the Kirin 710. It has a different octa-core processor with newer cores - there are 2x Cortex-A76 clocked at 2.27GHz and 6x Cortex A55 ticking at 1.8GHz.
The GPU though is probably the most interesting part - it's a six-core Mali-G52 up from the 710's four-core Mali-G51.
The P40 Lite is available in only one variant with 6GB RAM and 128GB internal storage.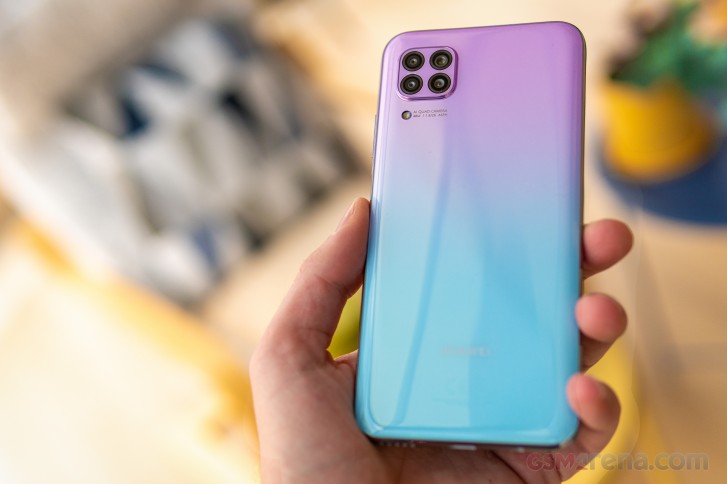 The benchmark scores are impressive for this class for sure. The new Kirin processor easily outperforms every competitor and consistently ranks at the top of the charts.
GeekBench 4.4 (multi-core)
Higher is better
Huawei P40 Lite
7846
Honor 9X Pro
7836
Samsung Galaxy A71
7039
Xiaomi Redmi K30
7008
Redmi Note 8 Pro
6999
Xiaomi Mi 9T
6863
Honor Play
6696
Realme 5 Pro
6106
Xiaomi Redmi Note 8T
5620
Huawei P30 Lite (perf. mode)
5549
Samsung Galaxy A51
5401
Honor 9X
5345
GeekBench 4.4 (single-core)
Higher is better
Huawei P40 Lite
2844
Honor 9X Pro
2831
Xiaomi Redmi K30
2558
Xiaomi Mi 9T
2537
Samsung Galaxy A71
2536
Redmi Note 8 Pro
2472
Realme 5 Pro
1913
Honor Play
1899
Samsung Galaxy A51
1668
Huawei P30 Lite (perf. mode)
1576
Honor 9X
1559
Xiaomi Redmi Note 8T
1519
GeekBench 5.1 (multi-core)
Higher is better
Honor 9X Pro
1911
Huawei P40 Lite
1862
Samsung Galaxy A71
1733
Xiaomi Mi 9T
1703
Xiaomi Redmi K30
1692
Honor Play
1647
Redmi Note 8 Pro
1622
Samsung Galaxy A51
1294
GeekBench 5.1 (single-core)
Higher is better
Honor 9X Pro
594
Huawei P40 Lite
591
Xiaomi Redmi K30
548
Samsung Galaxy A71
542
Xiaomi Mi 9T
542
Redmi Note 8 Pro
493
Honor Play
386
Samsung Galaxy A51
347
Same goes for the six-core Mali-G52 - it turned out to be a snappy performer and the only GPU that could beat it is a flagship-grade one, like the 12-core Mali-G72 from the now older, high-end Kirin 970 chip inside the Honor Play.
GFX 3.0 Manhattan (onscreen)
Higher is better
Honor Play
55
Huawei P40 Lite
49
Honor 9X Pro
48
Redmi Note 8 Pro
40
Xiaomi Redmi K30
37
Samsung Galaxy A71
37
Xiaomi Mi 9T
34
Realme 5 Pro
31
Huawei P30 Lite (perf. mode)
19
Honor 9X
19
Xiaomi Redmi Note 8T
16
Samsung Galaxy A51
15
GFX 3.1 Manhattan (onscreen)
Higher is better
Honor Play
36
Huawei P40 Lite
30
Honor 9X Pro
30
Xiaomi Redmi K30
27
Samsung Galaxy A71
27
Redmi Note 8 Pro
24
Xiaomi Mi 9T
24
Realme 5 Pro
22
Huawei P30 Lite (perf. mode)
13
Honor 9X
12
Xiaomi Redmi Note 8T
11
Samsung Galaxy A51
8.9
GFX 3.1 Car scene (onscreen)
Higher is better
Honor Play
21
Huawei P40 Lite
18
Honor 9X Pro
18
Xiaomi Redmi K30
15
Samsung Galaxy A71
15
Redmi Note 8 Pro
14
Xiaomi Mi 9T
13
Realme 5 Pro
12
Huawei P30 Lite (perf. mode)
6.9
Honor 9X
6.5
Xiaomi Redmi Note 8T
5.9
Samsung Galaxy A51
5.6
Aztek Vulkan High (onscreen)
Higher is better
Redmi Note 8 Pro
9.4
Samsung Galaxy A71
9.3
Huawei P40 Lite
8.6
Honor 9X Pro
8.3
Samsung Galaxy A51
5.6
Huawei P30 Lite (perf. mode)
3.4
Aztek OpenGL ES 3.1 High (onscreen)
Higher is better
Huawei P40 Lite
12
Honor 9X Pro
12
Redmi Note 8 Pro
10
Samsung Galaxy A71
10
Samsung Galaxy A51
5.6
Huawei P30 Lite (perf. mode)
4.2
Finally, the Huawei P40 Lite easily aced the AnTuTu 8 test and posted an outstanding score and won by a rather large margin.
AnTuTu 8
Higher is better
Huawei P40 Lite
325777
Honor 9X Pro
312668
Redmi Note 8 Pro
279355
Xiaomi Redmi K30
272229
Samsung Galaxy A71
263396
Xiaomi Mi 9T
257146
Honor Play
238754
Honor 9X
187528
Samsung Galaxy A51
175363
Xiaomi Redmi Note 8T
167395
The Kirin 810 is still the most powerful mid-range chip we've seen so far, with very good thermal performance and deserves praise for its powerful sustained performance.