Huawei P40 Pro's rear and front cameras post the high scores in DxOMark's tests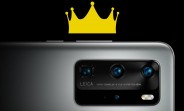 DxOMark just crowned a new camera king - the Huawei P40 Pro, which achieved the rare feat of topping both the rear and selfie camera charts. The overall score makes a clean break from the pack, previously the 6 best-rated phones fell in the 124-121 range. The P40 Pro scored 128.
Even better, the still camera score of 140 sets a new record. The TL;DR here is "impeccable performance across all sub-categories". Reading through the individual sub-tests, you'll either see a "Highest Score" mark or that the Huawei is within a few points of the best competition.
Huawei's efforts to build the best zoom camera paid off - the phone uses the main camera up to 2x, a combination of the main and telephoto cams in the 2x to 5x range (with a dash of AI-powered computational photography) and then only the periscope module from 5x and up. The result is a great quality image at any zoom level that DxOMark tested.
The Huawei P40 Pro also scored 105 in the video recording test, putting it on top. In every video test, its camera was either the best or among the best. Autofocus is excellent during video recording, thanks to the 100% coverage of phase detection pixels. In fact, the autofocus for stills and video was found to be class-leading.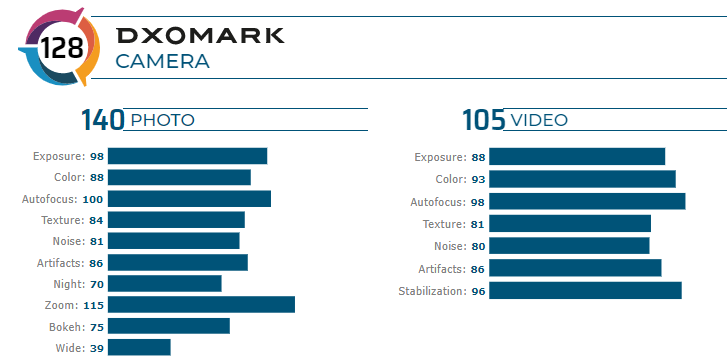 The selfie camera also has a comfortable lead on the competition with a score of 103. The wide punch hole may not be everyone's favorite, but the depth information provided by the IR sensor makes for "particularly impressive" bokeh in selfies.
Of course, the biggest improvement comes from the addition of autofocus - most front cameras have fixed focus lenses, even on flagships (Huawei was in that boat until the P40 Pro). It's not perfect, though, in particular it doesn't handle selfie sticks well (since the camera is further away from your face).
With a score of 95, the selfie camera is the top performer for selfie videos too, not just photos. It doesn't offer the best video quality in the dark, but in most other categories it is ahead of its competitors.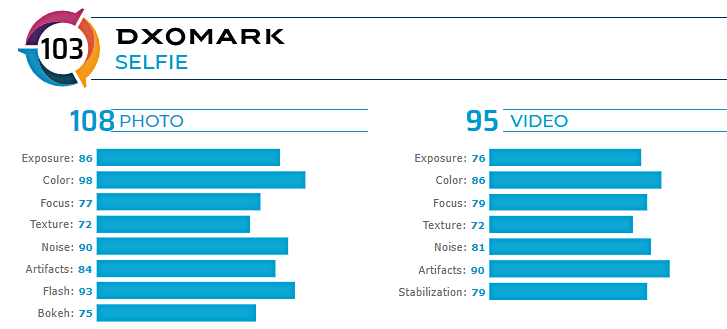 For more details, read DxOMark's review of the rear camera and the front camera. And don't miss our own camera shootout, starring the P40 Pro, Galaxy S20 Ultra and the iPhone 11 Pro Max.
PS. Huawei also has the P40 Pro+ on the way, which has a longer periscope lens and an additional 3x telephoto cam, so it will probably push the scores even higher.
S
Nope. I can still spot it. Maybe its less on 108mp res (good details, worse on other aspect), but i can definitely sees it on 12mp pixel-binned res, which the option that will used. Color cast on shadows, oversaturate, inaccurate AWB, oversharpe...
J
that problem died in the 10 series you can zoom all the way with the ultra and still have amazing quality so don't know what you mean
ADVERTISEMENTS