Welcome to your second serving of high-quality renders of the Huawei P50.
The renders were done by Waqar Khan, based on leaked schematics and rumors of the upcoming phone.
The Huawei P50 looks similar to the Huawei P50 Pro, of which we've also seen renders. There are two large circles meant to house camera lenses. The renders show two lenses per circle for a total of 4 cameras.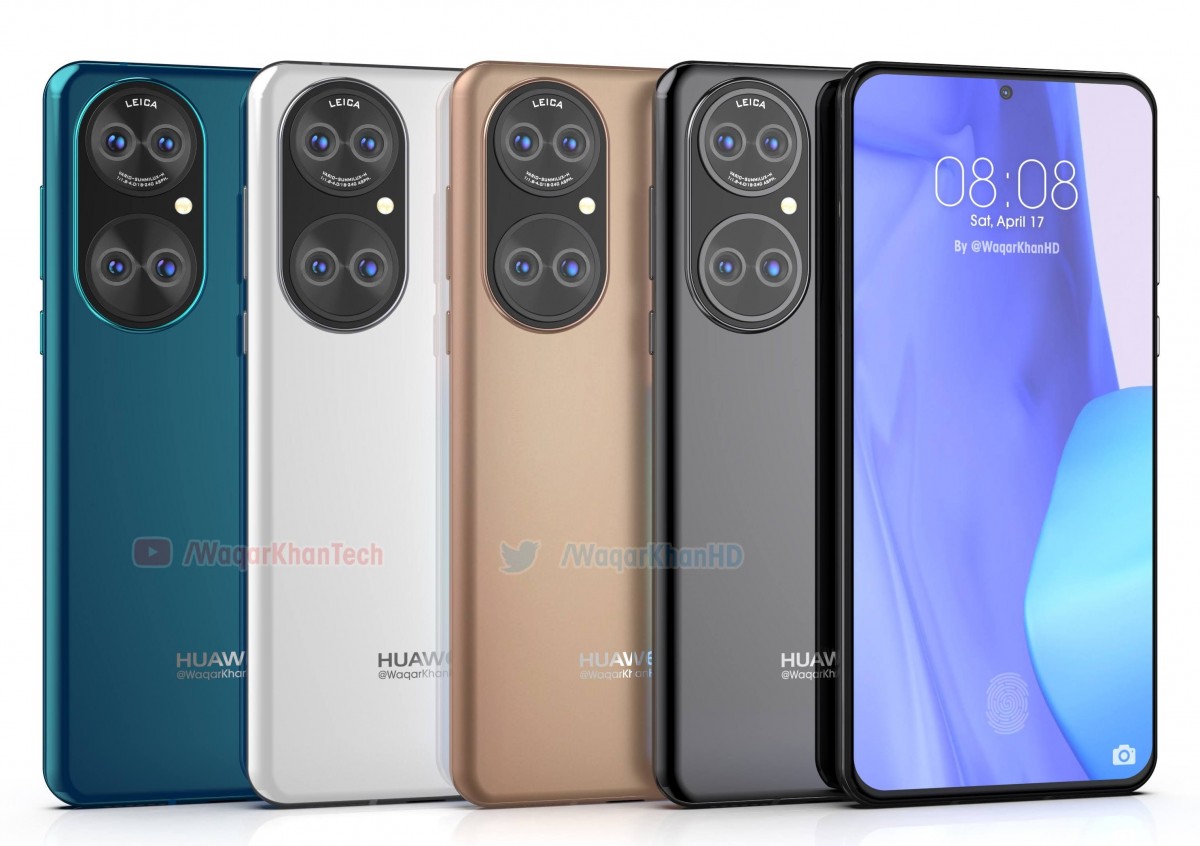 The Huawei P50 is expected to have a standard wide angle camera, an ultrawide and a telephoto (non-periscope), while the P50 Pro will have a wide + periscope + ultrawide and the P50 Pro+ will have a wide + ultrawide + tele + periscope and a 3D ToF camera.
The main sensor on at least two of the P50 series phones (likely Pro and Pro+) is expected to be the Sony IMX800, the first 1-inch sensor designed for smartphones. Also the successor the IMX700 sensor, serving as the main unit on the P40 series.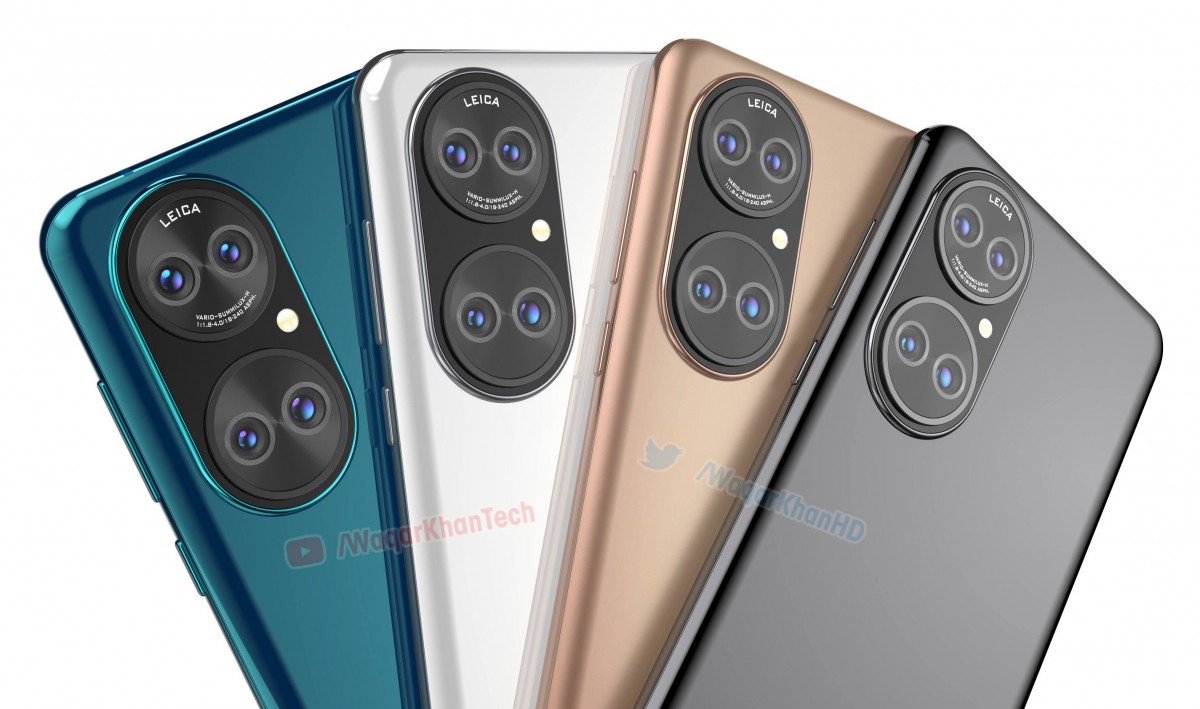 The Huawei P50 is said to launch in four colors - White, Black, Blue and Beige.
The P50 series have reportedly been delayed, expected by the end of March and now slated for late April or possibly even May-June.
The series will use a Kirin 9000 chipset and be the first to come with Huawei's in-house Harmony OS out of the box.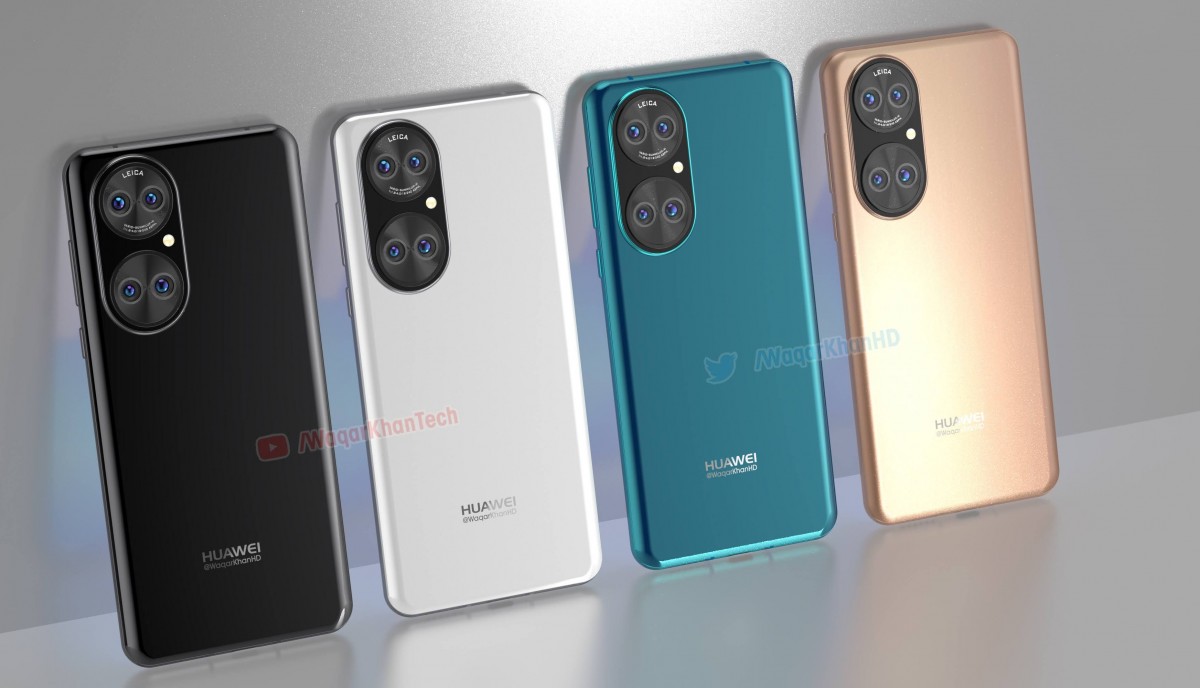 Image credit: Waqar Khan
?
dont think so.. thus is just the base version
K
This Huawei P50 smartphone is superb n ergonomic in design n versatile can even beat the apple iphone 12pro flat with its 2 big round eyes inside with 2 camers at the upper n 2 camers at the lower each! Looking at it already very satisified even not ...
C
I hope that this phone battery is guaranteed, and has a fast speed, with a long distance camera.and a gud security future.
ADVERTISEMENTS