Just yesterday Huawei decided to officially confirm the much rumored April 15 date for its next big announcement. This will clearly be when we'll see the P8 getting introduced.
And today we can reportedly take a look at the upcoming phone's metal frame, helped by the image below.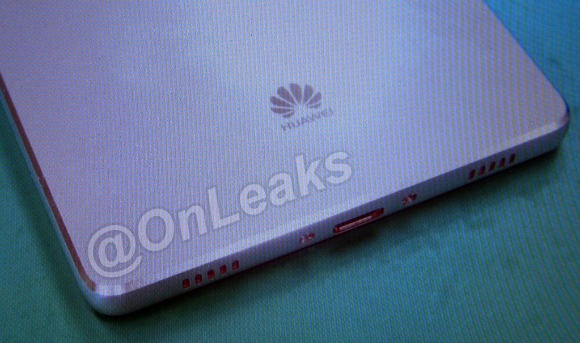 As you can see, for now our view is limited to the lower part of the back of the device, but the metal chassis is clearly noticeable, along with its chamfered edges. It's not entirely clear what material the back itself is made from, but we wouldn't be surprised if it turns out to be glass (after all, metal frames paired with glass backs are apparently a sort of trend nowadays in the Android world).
One thing to keep in mind is that we're looking at a prototype here, so depending on how old it is the design may have changed somewhat. The P8 will come with two speakers it seems.
According to past leaks and rumors, the Huawei P8 should be equipped with a 5.2-inch 1080p touchscreen, dual 13 MP cameras on the back, a Kirin 930 chipset with octa-core CPU, 3GB of RAM, and a 2,600 mAh battery. Huawei has been teasing the device for a while now, emphasizing battery life, the display's quality, and the camera performance.
D
I love the subtle jab in the article about android phones being metal frame with glass backs, but not true. Apparently the s6/edge (not yet out), Sony z series, and mi note pro (non-US phone) represents the android world? If we go back further we ca...
J
I am goin' to buy z honor 3c wat do u recommed i shud do. Rather than buyin' zis phone
c
Really? Are you sure? But I don't have such problems! Huawei's Emotion user interface is better than Samsung's TouchWiz.
ADVERTISEMENTS