Two new alleged photos of the Huawei P8 have surfaced revealing the phone's thin profile. The company's upcoming flagship is rumored to measure just 6mm, 0.5mm less than its predecessor, the Ascend P7.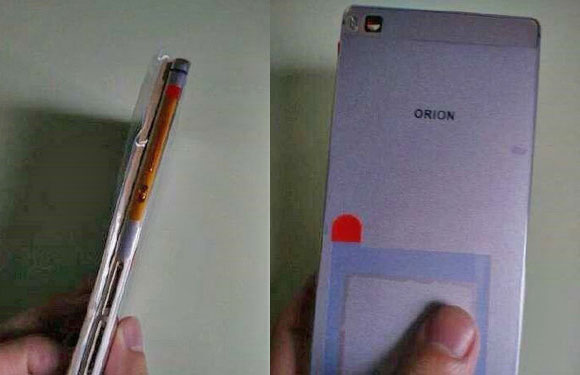 Additionally, according to Chinese CNMO (the source of the photos), Huawei is preparing a P8 Max with a 6.8" display. The resolution isn't known yet, but knowing where Huawei's CEO stands regarding QHD resolution is hard not to suppose it's 1080p. For now, there aren't that many details regarding the purported Huawei P8 Max.
As for the Huawei P8, rumors have been floating around suggesting a mid-April launch in a dedicated London event. It's believed to happen on April 15. Huawei will supposedly unveil the 5.2" smartpone featuring 1080p resolution and a 13MP camera with OIS. Under the hood, the Kirin 930 chipset with be in charge with 64-bit octa-core CPU built on the 16nm TSMC manufacturing process.
J
Has the same looks of toy cellphone thats made from china. -Ohhh wait its also made in china? my Bad but still it looks like somesort of reject design from Sony for the xperia Z series.
R
If they only sticked with P7 design which is amazing. Instead they went and copied what looks like iPhone 5. So lame.