Huawei P9 camera samples
This is where it gets even more interesting - The Huawei P9 camera is loaded with innovation - it was co-designed with Leica and the renowned camera maker helped create something unique.
The Huawei P9 features two 12MP sensors, one is fairly standard and captures color photographs while the other is black & white only. It lacks a Bayer filter which is used in color cameras (but reduces the light that reaches the sensor, damaging low-light performance). Leica designed three modes - Standard, Vivid Colors and Smooth Color, which promise to recreate the Leica film camera experience (you even get a Leica shutter sound).

The P9 can also shoot in monochrome. This is true monochrome too, not just desaturated color photos like all other smartphones shoot.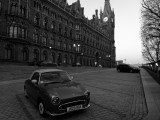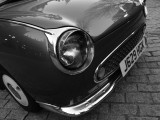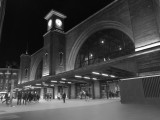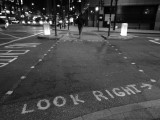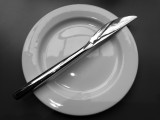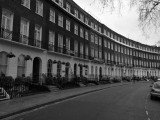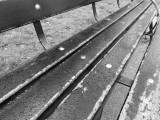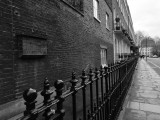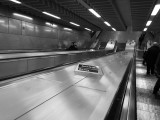 The photos shot by the monochrome camera look the part
This second camera is used for more than just the occasional dramatic B&W shot, though. It has superior low-light performance, as the lack of an RGB filter on top of the sensor has allowed for an f-stop worth of extra light to be captured for the same scenes.
Additionally, both cameras can be used to calculate the distance to objects, which is part of Huawei's Hybrid autofocus (which also includes Laser AF). You can also leverage on the two sensors to create bokeh and other depth-of-field effects.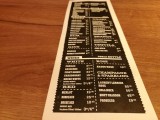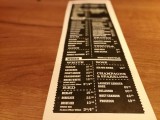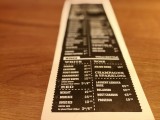 You can adjust the strength of the blur
The Huawei camera app offers manual mode, which offers RAW shooting, manual focus, shutter speed and ISO and a few other options.
The Huawei P9 is the first to offer a live bokeh preview (usually, phones render it after the fact, which takes a few seconds). You can still change the focus point after the fact.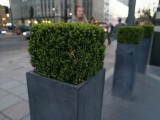 Huawei P9 camera allows for a live bokeh preview
Here are a couple of photos we snapped with the P9 right after the event in relatively good light:
And here are a few more we were able to capture a few hours later around London:
The Huawei P9 has an 8MP selfie camera, which we also tried.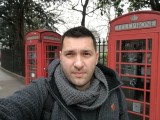 Selfie taken with the Huawei P9
Unfortunately, the new Kirin 955 chipset retains the flaw of its predecessor - namely, it can't record 4K 2160p video. That's not what you want to hear about a €600 flagship phone, let alone the €750 P9 Plus (which shares this limitation).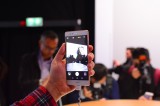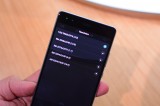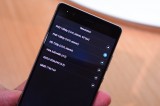 Camera UI • No 4K 2160p video option
So, 1080p is the most you're getting. Here are a few videos we shot during the day (the weather wasn't perfect, but this is London for you).
The camera's low-light prowess also extends to video shooting, here's a video recorded in the evening.