Huawei is back at it again with the unusual patents in the smartwatch industry. After patenting a touch-sensitive bezel, gestures on the back of the hand and a gaming smartwatch, the latest information is for Bluetooth earbuds-charging pod. The wireless earphones can either be stored in the wristband or in a holster that is attached to the strap.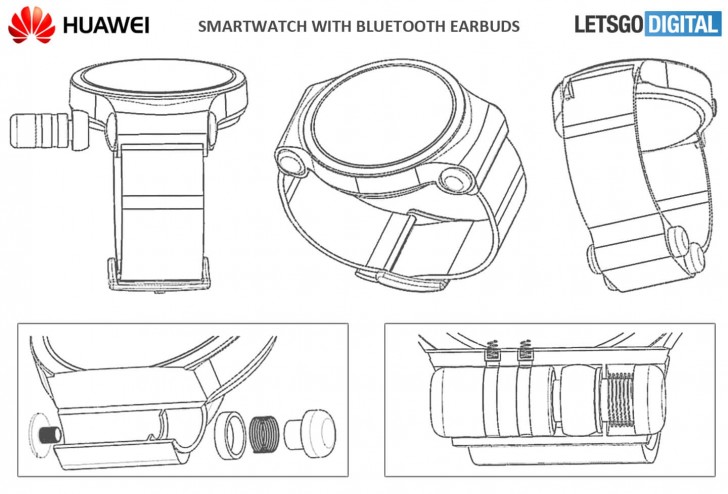 The built-in solution would enable easier phone calls, noise cancellation and waterproofing. Huawei has patented several ways of charging, if the earbuds are stored in the body - they can either be where the watch is attached to the strap or near the locking mechanism on the bottom.
Wearing your earphones on the wrist is not new since we've already seen a similar accessory for Apple AirPods, combined with Apple Watch. According to the patent, the docking station can be attached on the wrist to be with you on the go, but it can also be removed and you can use the Huawei watch on its own.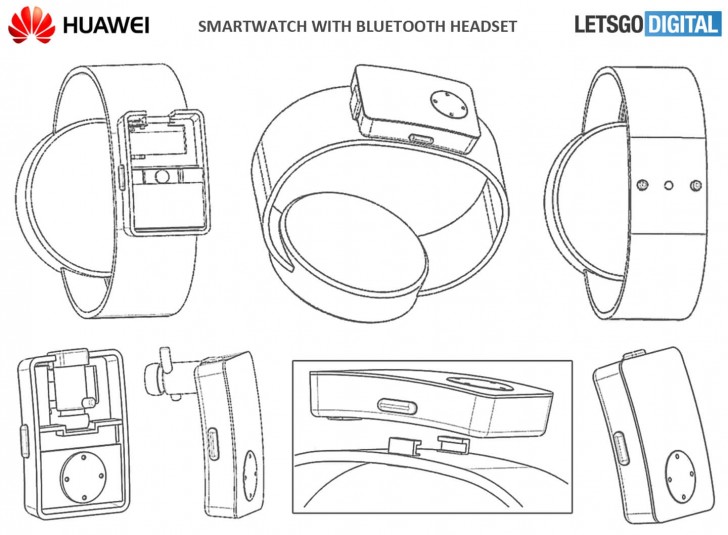 It is still a mystery if this patent or any of the previous ones will appear in an eventual Huawei Watch 3. There is also the possibility that Huawei is accumulating patents so it can use them as leverage or trade tool later.
?
Not practical, not convenient, and not solving an iddue for people. Instead, it will complicate things more so there is the point.
H
Design concept is great. Saves the trouble of getting misplaced considering the size of the bluetooth ear pods.