Huawei has been itching to make its big break in the United States but the company has been very conservative about how to penetrate the market and has tested the waters for the past couple of years or so with the Unlocked Mate 9 and three Honor smartphones it officially brought to the US.
Rumors have more recently circulated that Huawei plans to launch its next flagship Mate device in the United States with a carrier deal with AT&T and a new piece of Information has been discovered at the US Patent and Trademark Office (USPTO). On September 13, Huawei has filed a trademark and logo for "Huawei Pay". Only a couple of weeks before this, Huawei filed for the same name and logo in the EU.
Huawei Pay is currently only available in China and supports a small list of banks. The patent filing states the following:
Computer and mobile software for processing electronic payments and for transferring funds to and from others; authentication software for controlling access to and communications with computers and computer networks; magnetically encoded credit cards and payment cards
The latter is pretty vague, but mentions three different things: transferring funds to and from others, authentication software, and magnetically encoded cards. It's still too early to know if Huawei plans to mimic the magnetic strip of a credit card, but one thing that it is doing differently is the ability to pay other people. No other mobile payment service offers person-to-person payments, but there are a handful of popular apps that already do this.
If Huawei wants to launch a payment service in the US, it will need to compete pretty hard against Google, Apple, and Samsung, each of which has its own payment service, well established in the US.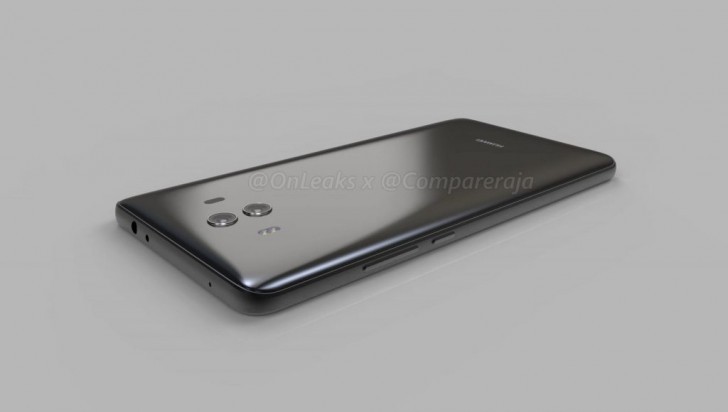 Unofficial render of Huawei Mate 10
Note that the trademark filing does not confirm that Huawei will launch a payment service. The Patent Office can take up to three months before it grants any trademark, so the earliest (and least likey) we could see Huawei Pay in the US could be in the last month of the year.
We are really looking forward to Huawei's announcement of the rumored Mate 10, as it may dictate how it will move forward in the US. The event will take place on October 16.
?
They will steal your info
?
nobody cares stay in china