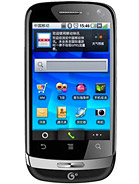 j
foolish phone no normal person will buy it, is totally useless #tweaaaaa I regret using it
p
1,very bad very very use less this phone,
2 only chinis use
3,not use indian,
4,indians only gsm network,
5, notwork 3g cdma
6, not work, gps or navigation
?
On the official website of Huawei, the manual of this model could not be found. Huawei shall improve its quality of support.
L
the earpiece of my huawei 8300 is no more working,such that each time i have a call i need to activate the loud speaker.
what can i do.
v
Gala, 05 Jun 2012Decent specification, price would @ around 10-12knice cell
Total of 7 user reviews and opinions for Huawei T8300.