Huawei is apparently getting ready to introduce a new 2-in-1 wearable, the TalkBand B5. This was leaked today in the official-looking press render you can see below, which comes courtesy of Evan Blass, a.k.a. @evleaks.
The TalkBand B5 feels like it will be the successor to the TalkBand B3 from two years ago. You can use it as a fitness tracker, but as evidenced by the image the 'core' is detachable - and when you pop it out of the band it becomes a single-ear Bluetooth headset which you can take calls on. Hence, the name TalkBand is pretty descriptive.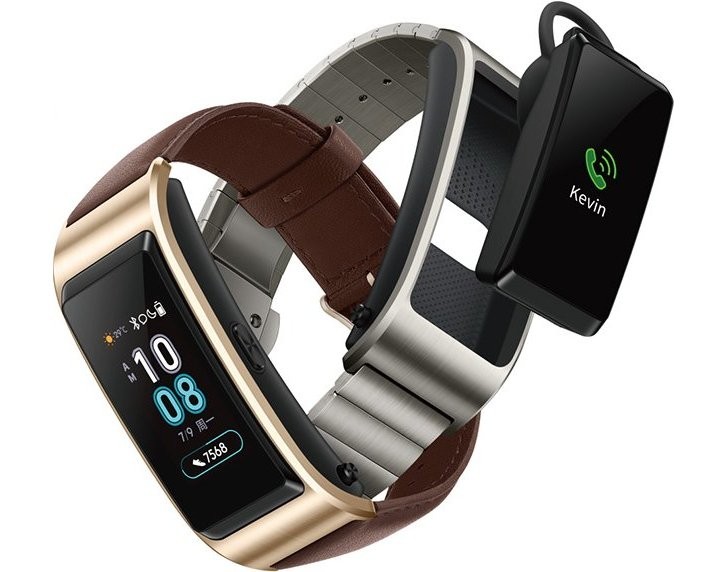 Unfortunately no specs have been leaked, but going by what we see the B5 will be offered in at least two color options - gold with a leather strap, and silver with a metal band. The core itself (what you use as the Bluetooth headset) stays black regardless.
The B5 has an elongated touchscreen, which is probably of the OLED variety like its predecessors'.
a
looks like there's some type of spring loaded or flexible lever exerting force on the band to stop it popping out
a
Nice. If the bloody thing doesn't lose connection or the heart rate monitor works properly, I may think about buying one
L
4 sounds like death in chinese amd I thought 7 was considered lucky
ADVERTISEMENTS