Huawei is likely to make the upcoming Mate 20 Pro's battery capacity and overall endurance a key point of its marketing. This has been revealed by a teaser flier that the company has been sending out, which comes with a battery pack attached.
As you can see from the picture below, the implication here is that the next flagship Huawei smartphone is going to top both the Mate 10 Pro and the P20 Pro when it comes to battery capacity. Both of those models employ a 4,000 mAh cell, so expect something bigger than that (even if marginally - 4,100 mAh is technically still more so don't be disappointed if that's what it is).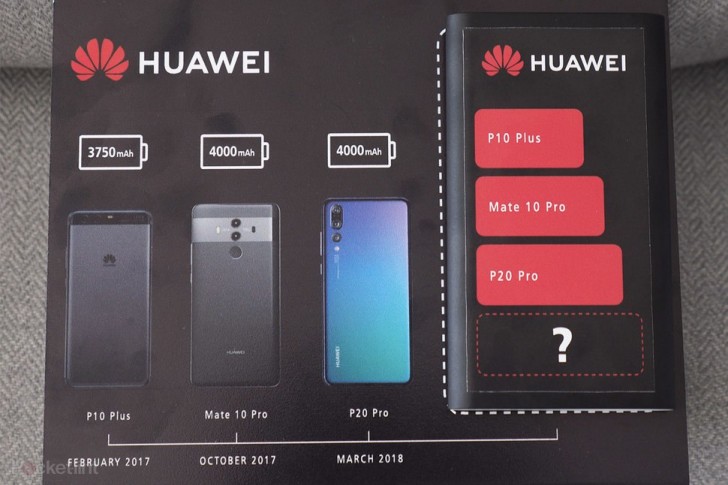 A weird thing is that on the battery pack on the right the Mate 10 Pro is indicated to have a smaller battery than the P20 Pro, even though they're identical. Hopefully that's just an oversight of the marketing team that has created the teaser.
The Mate 20 Pro should be powered by the Kirin 980 chipset that's going to get unveiled at IFA at the end of this month. A triple camera setup similar to that in the P20 Pro is also very likely, along with other flagship level features. A curved OLED screen might be in too, perhaps even a Samsung-made 6.9" panel.
J
Just a disgusting gimmick from Huawei.... Lame
ADVERTISEMENTS