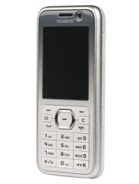 ?
well i also bought this mobile. I like it very much and every day give something different for me, what i dont like on it it is that i dont have signal in every place, but i like it.
a
OK, after few months with this phone, i can only say good things about it, except for the multimedia's features.

It doesnt recognize my music, it gets too slow with a 4GB MicroSD, anyways, not a good phone for Music, even the Motorola W233 can do way much better in that part.

However, it features everything else you need for a cellphone, good signal, good battery life, good UI, everything else is fine.
a
I just bought this mobile today, it costs me U$130 on prepaid with TIGO.

So far, this mobile is awesome, the UI is very friendly and it has lots of features. It doesnt includes the MicroSD, but i dont mind that much about it.

I will be checking the pros and the cons of this mobile, if u have any questions, i ll try to answer them.
b
very good phone. 3g, bluetooth, camera works fine. even battery life is ok. I really like it. Thanks HUAWEI.
S
Good buy! Not the hottest today, but well worth the money.

Do note, however, that it does NOT play WMA music files - you'll have to convert to mp3.
C
Excelent phone! have everything other mobiles has and the price is cheaper.

Definitely must have it!
R
Nice screen and camera, includes lots of good features such as video call, video streaming, memory slot, 3.5mm standard jack, Bluetooth, FM radio, 2MP camera. Good voice quality and performance.
Total of 9 user reviews and opinions for Huawei U1310.