Final words
We repeatedly compared the Huawei Vision to a year-old package. Similarities with the HTC Desire S are too many to ignore. The unibody design is just the tip of the iceberg. The two handsets are nearly identical on the inside too. It almost feels like Huawei were skimming through the competition until someone pointed at the Desire S and said "Let's do that one".
And yes, we can think of quite a few year-old phones that can do as well or better than the Huawei Vision. But the Vision itself isn't exactly brand new. It's our bad actually. We had it lying around for a while and it got pushed down the pecking order over and over.
Anyway, the Huawei Vision is well-built, good-looking and reasonably spec'd but that does not a smartphone hit make. The good news for Huawei is that they've got the smartphone hits duly covered as of late. Which means the Vision could safely focus on the lower midrange and not worry about what's to come.
One likely rival to keep an eye on is the Samsung Galaxy W. The Samsung Galaxy Ace and Ace Plus are good alternatives too, especially if you want to save a few bills. The Sony Ericsson Xperia Neo V is also worth a look if you want to get the most out of a tight budget.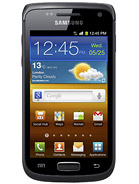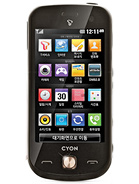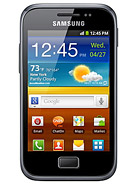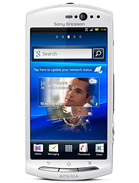 Samsung Galaxy W I8150 • LG SU420 Cafe • Samsung Galaxy Ace Plus S7500 • Sony Ericsson Xperia neo V
Things get more serious with affordable dual-cores keen to raise the stakes. The LG Optimus 2X has been around for a while and costs about the same as the Huawei Vision. The Vision is way out of its depth against the ex-flagship.
But while the LG Optimus 2X looks like the straightforward choice for its speed, performance and cameraphone credentials, the rest of the competitors get their edge mostly from a higher level of brand awareness.
Now, a change - albeit slow - is under way. The impressive showing Huawei had in Barcelona may put phones like the Vision back on the radar. The Huawei Vision is still a decent option in the lower midrange and one that can do a good job as someone's first smartphone. The difference is - and it's a big one - that it's safe to like it. And if you like it enough to stick around, Huawei will be more than happy to discuss your upgrade options.